Indulge In a Spa Day At Home
October 4, 2022
2023-07-05 13:47
Indulge In a Spa Day At Home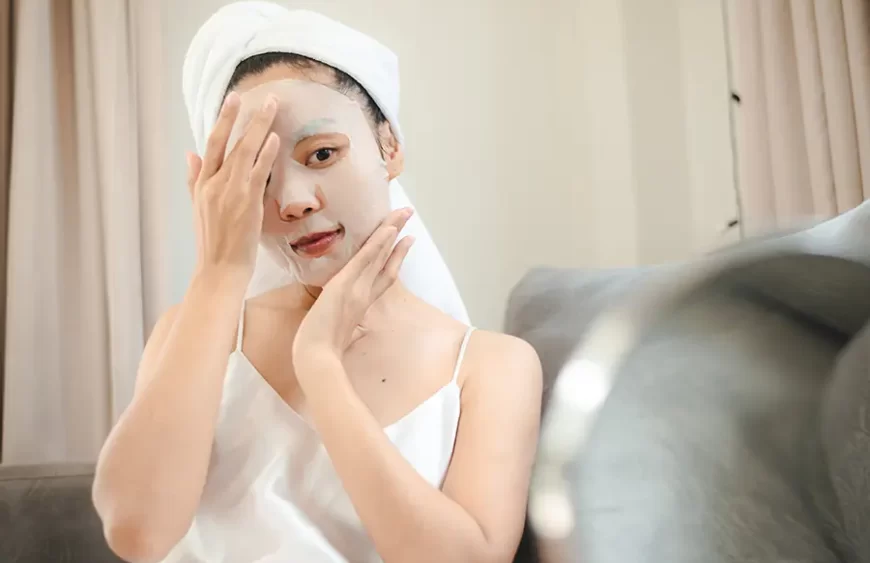 Indulge In a Spa Day At Home
Nothing spells "self-care" like spending a relaxing day at the spa. If you're feeling tired and stressed, why not recreate the spa experience at home? A spa day at home can be as simple as popping on a sheet mask or investing in a muscle-soothing soak to ease tightness from sitting at your office all day. A relaxing massage and some skincare self-care is a great way to relax, connect, and feel pampered without having to break the bank.Plus, if you've got the means, it's also good time to think of your neighborhood spas that have been impacted by the coronavirus pandemic. Right now, you can help keep them in business by purchasing vouchers or ordering some of their in-house products. Sure, there's no comparison with the massage you'd get at five-star resort, but we'll take all the little luxuries we can get.
What Do You Need For A Spa Day At Home?
Stage the Evening
Set up the ambiance by turning on an essential oil diffuser, so your home will have a heavenly, soothing scent while you enjoy self-care time. You can also turn on your favorite music, light a candle – any candle that brings you joy will do the trick.
Put on your most comfy robe
And slide on some fun slippers to complete the *spa-from-home* look.
Soothe your face, neck and shoulders with a Rolling Up
This tiny tool can help minimize puffiness and tighten that skin. Your face will thank you for this mini pick-me-up. You can roll it over your upper shoulders, to ease the muscle the tension building up due to excessive sitting (if you are working in an office environment).
Rolling Up
kneads the tensed muscles on your face and shoulders.
You can relieve blocked energy points using the other end of
Rolling Up
A.K.A Acupuncture. It works well with your favorite face oil or serum.
Try out some foot massagers
Foot massagers kneads your arches and soles, so you can say buh-bye to muscle soreness. You can also opt to soak your feet in some bath salts. It can soothe aches and callouses- especially for ladies who walks on heels all day.
Hydrate with a face mask
Pamper yourself with some luxurious face mask- check out
VANAV Blooming Mask
. The smell of rose water will level up your spa at home experience- experience the invigorating feel of mask while your skin soaks up all the serums.
P.S. Use VANAV UP6 mask mode together with your mask for an extra face massage that will make sure the vitamins are absorbed deep into your skin.
Pamper your scalp with a massage
Reach for Golden Time Scalp Ampoule at
vanav.ae
and delicately massage into the scalp. Black soy bean extract gives you a minty effect with the benefits of refreshing feeling. Pair it up with
VANAV Golden Time Brush
to remove the buildup, flakes of dandruff and boost blood flow to the scalp.
Hop in the shower
Use some gentle body scrub preferably something with eucalyptus essential oil. And if you really really want to turn up the spa vibe use some bath soak to nourish your body and smell like a relaxing spa.
Don't forget your hands
Drip off with a few minutes of hand massage. You can choose something with lavender, honey and shea butter. You can also squeeze some quick hand massage in between work.
Do an in-/post-shower lymphatic body massage
If you've had a lymphatic drainage massage before, you know how relaxing the process feels. It is not hard to do at home. To give your drainage a boost, gently massage your body away from extremities and up toward your collarbones. For everything above the neck, massage down toward your collarbones using a small amount of pressure.
Exfoliate
You can try dry brushing; a lot of people find comfort while doing it. Dry brushing increases blood flow and stimulates collagen production, which will help to strengthen your skin. It also dramatically increases elasticity, so it's great for lifting and toning. If you had experienced facials at spa's, you can recreate them as well with the use of
VANAV UP7
.
Spray some rose water all over your face and gently glide the scrubber head of
UP7
across your face. Be sure to keep your skin damp all throughout the process.
Practice your Gua Sha Skills
Try including Skin Beam in your daily routine. Some reviews says that this practice allows them to be more mindful and present while applying skin care.