What Is a Primer? A Comprehensive Guide to Makeup Primer
October 19, 2023
2023-10-19 8:10
What Is a Primer? A Comprehensive Guide to Makeup Primer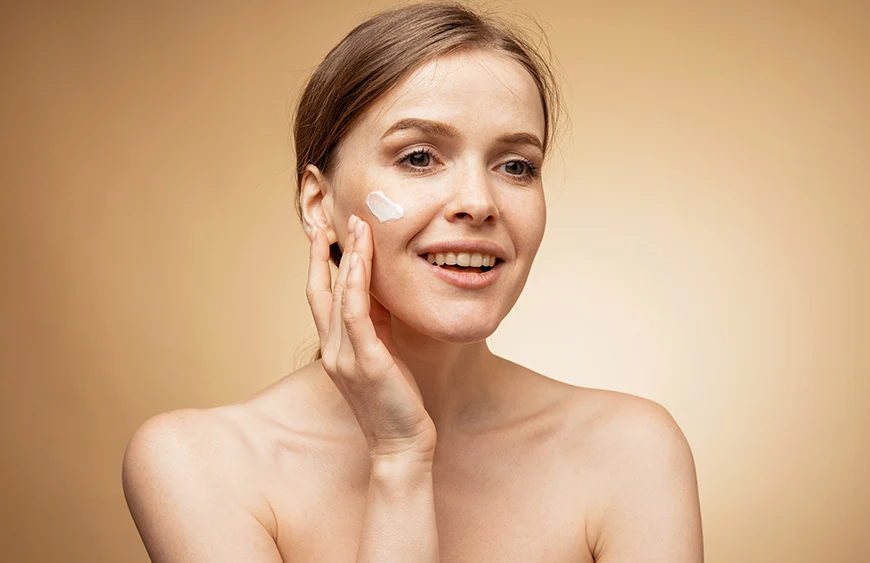 What Is a Primer? A Comprehensive Guide to Makeup Primer
Makeup Primer: The Unsung Hero of Your Beauty Routine. Makeup is an art, and like any artist, you need the right canvas to create your masterpiece. That's where makeup primers come into play. If you're wondering, "What is primer, and why is it so crucial?" then you've come to the right place.
In this comprehensive guide blog, we'll delve deep into the world of makeup primers, explaining what they are, how to use them, and why they're a must-have in your beauty arsenal.
Before we dive into the details, let's answer the fundamental question: what is a makeup primer and what does a primer do? In the world of cosmetics, a primer is a preparatory product applied to the skin before foundation and other makeup. It's designed to create a smooth, even surface, providing a flawless base for your makeup. Think of it as the foundation for your makeup foundation!
Prepares the Skin:
Primer acts as a barrier between your skin and makeup, ensuring your skin is ready to receive makeup products.
Smoothes Imperfections:
Primers minimize the appearance of fine lines, wrinkles, and pores, creating a uniform canvas.
Enhances Makeup Longevity:
You need primer as it helps your makeup stay in place for hours, reducing the need for touch-ups.
Improves Makeup Adhesion: Primer helps makeup adhere to the skin better, preventing it from sliding or melting off.
Now that we've answered the question of what primer is, let's explore the different types of primers available.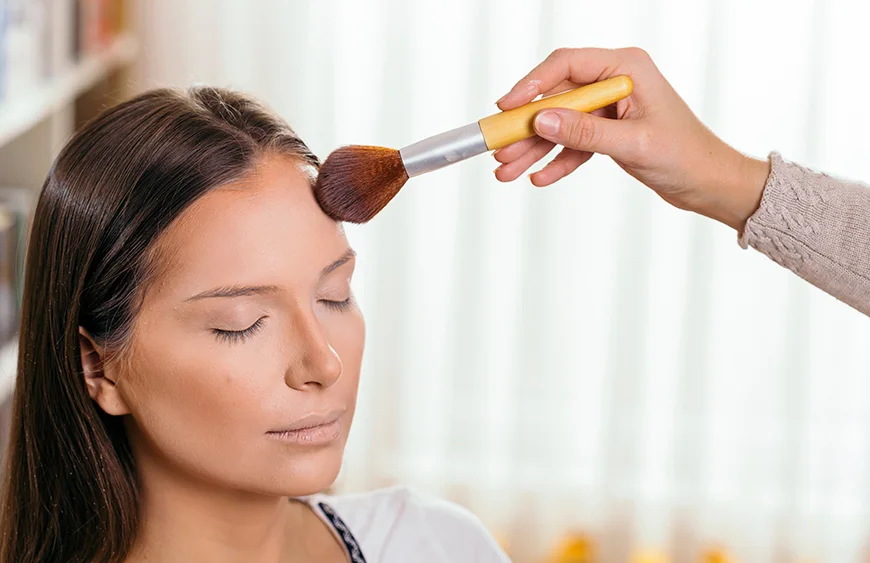 Face primer products come in various formulations, each designed to address specific skincare concerns and makeup needs. Here are some common types of primers:
Hydrating primers are ideal for those with dry or dehydrated skin.
Primer for dry skin provides a burst of moisture, creating a dewy, hydrated base for your makeup.
If you struggle with excess shine and oiliness, a matte makeup primer can be your best friend.
Matte makeup primers help control oil and maintain a matte finish throughout the day.
3. Pore-Minimizing Primer
For those with enlarged pores, pore-minimizing makeup primers work wonders.
Pore minimizing makeup primers fill in and smooth out the appearance of pores, leaving your skin looking poreless.
4. Color-Correcting Primer
Color-correcting makeup primers come in various shades to address specific skin tone issues.
For example, a green makeup primer can neutralize redness, while a lavender one can brighten dull skin.
Anti-aging makeup primers contain ingredients that help reduce the appearance of fine lines and wrinkles.
Anti-aging makeup primers provide a youthful and smooth base for your makeup.
Blur makeup primers have a magical effect on your skin by blurring imperfections like fine lines, wrinkles, and uneven texture.
Blur makeup primers create a soft-focus effect for a flawless look.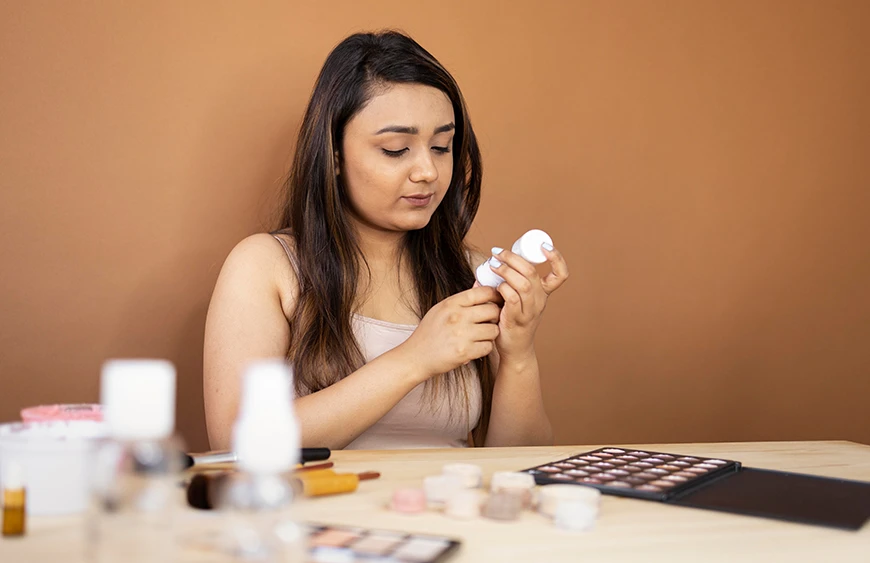 Now that you know what primer is and the different types available, let's talk about how to use a primer effectively. Applying face primer is a simple yet essential step in your makeup routine.
Steps to Apply Face Primer:
1 - Start with Clean Skin:
Begin with a clean and moisturized face.
Cleansing
and moisturizing are crucial steps to ensure the primer adheres well.
2 - Choose the Right Primer:
Select a primer that suits your skin type and addresses your specific concerns (e.g., hydrating, matte, pore-minimizing, etc.).
3 - Dispense a Small Amount:
A little goes a long way with primer. You typically need a pea-sized amount to cover your entire face.
Using clean fingers or a makeup brush, apply the primer evenly all over your face. Focus on areas where makeup tends to wear off quickly.
Let the primer sit on your skin for a minute or two to ensure it's fully absorbed.
Once the primer is set, proceed with your usual makeup routine, starting with foundation, concealer, and so on.
Why Primer is a Must-Have Makeup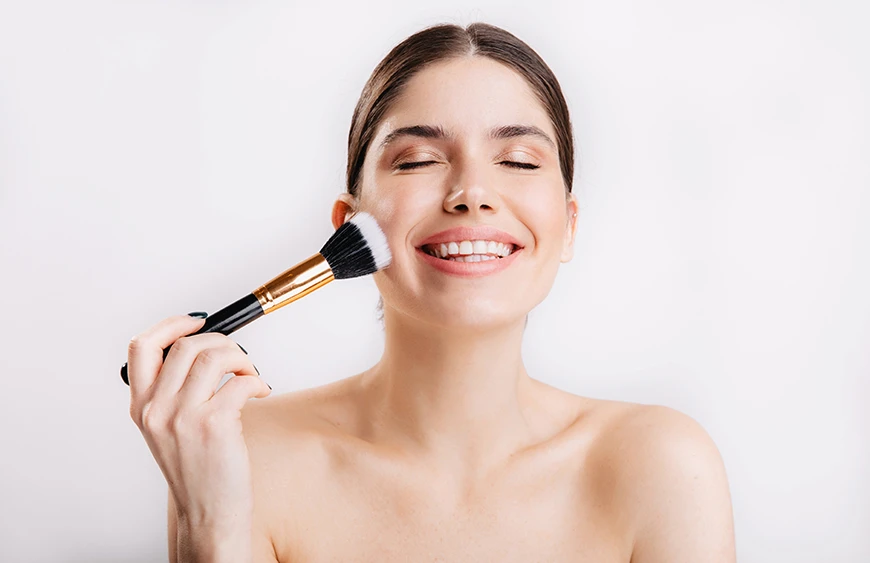 Now that you know how to use a primer, what a primer does, and what is the right primer for your skin type, let's explore why it's a must-have makeup. Incorporating a primer into your routine can make a world of difference. Here are some compelling reasons why applying primer should be a staple in your beauty arsenal:
Primer acts as a barrier, preventing your makeup from being absorbed into your skin. This means your makeup will stay in place for longer hours, reducing the need for touch-ups throughout the day or night.
2 - Smoother Skin Texture
Primer creates a smooth surface by filling in fine lines, wrinkles, and pores. This not only makes your makeup look flawless but also gives your skin an airbrushed appearance.
3 - Enhanced Color Payoff
When you apply makeup on top of a primer, the colors appear more vibrant and true to their original shade. Your eyeshadows, blush, and foundation will pop like never before.
4 - Minimized Imperfections
Whether you have acne scars, redness, or uneven skin tone, primer can help mask these imperfections, giving you a more even complexion.
With the variety of primers available, you can choose one primer that suits your unique skin concerns. From hydration to oil control, there's a face primer for everyone.
Because your makeup adheres better with a primer, you'll find that you need to use less product. This can save you money in the long run. In addition, lighter makeup will naturally be healthier for your skin.
Some primers contain SPF, offering an added layer of protection against harmful UV rays, which is essential for daytime makeup wear. Put in consideration that SPF 50 is a must wear in hot regions, especially in the Gulf countries.
Q1. Can I skip primer if I have good skin?
A1. Even if you have flawless skin, a makeup primer can enhance the longevity and vibrancy of your makeup. Primer is a versatile product suitable for everyone.
Q2. Is primer only for special occasions?
A2. Not at all! Primer can be used for everyday makeup, all skin types as well. It helps you achieve a polished look effortlessly.
Q3. Can I use a moisturizer instead of primer?
A3. While moisturizers hydrate the skin, they don't offer the same benefits as a primer. A good primer creates a smooth base for your makeup and helps it adhere better.
Q4. Can I use a silicone-based primer with a water-based foundation?
A4. Yes, you can. Most primers work well with various types of makeup foundations. Just ensure both products [primer and foundation] are fully set before applying the next layer of makeup.
Q5. How do I choose the right primer for my skin type?
A5. Consider your skin's needs—whether it's hydration, oil control, or pore minimization. Choose a primer that addresses those concerns.
In the world of face makeup, primer is the unsung hero that can elevate your beauty game to new heights and potentials. It's the secret ingredient that ensures your everyday makeup stays put, looks flawless, and enhances your natural skin beauty.
So, the next time you ask yourself, "What is primer, and why do I need it or what does a primer do?" remember that it's the key to unlocking a world of makeup possibilities. Don't skip this essential step in your beauty routine, and let your face makeup shine brighter than a diamond.
Primers create a smooth and even canvas for your makeup, minimizing imperfections and allowing your cosmetics to adhere flawlessly. It extend the longevity of your makeup, reducing the need for frequent touch-ups throughout the day or night. Also, enhance the vibrancy of your makeup, making colors appear more vivid and true to their original shades. So, in short, primer is a beauty essential that contributes to the overall health and appearance of your skin.