Microcurrent 101: Does it go hand in hand with Botox?
October 12, 2022
2022-10-12 6:48
Microcurrent 101: Does it go hand in hand with Botox?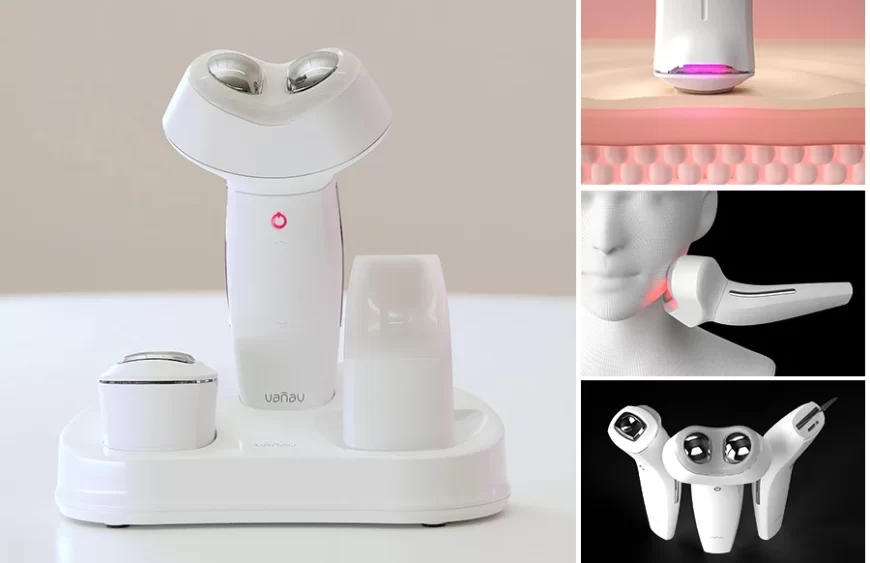 Microcurrent 101: Does it go hand in hand with Botox?
Can Botox and Microcurrent work together, or are they arch enemies? Can microcurrent replace Botox? Should it? We have always been fascinated by different ways to improve the appearance of our skin and look younger without having to go under the knife. There are so many different alternatives out there you can use. One of our favorites, and are proud to offer at VANAV, is Microcurrent.
What is Microcurrent?
Microcurrent therapy gives your face a full workout with immediate results — we're talking minutes. Microcurrent facials rely on tips that deliver pulses of electricity to targeted parts of your face to stimulate facial muscles, promote collagen production, and tighten skin appearance without ever going beneath the surface, It is a non-invasive treatment however it doesn't mean its benefits don't go skin deep. They are able to both repair the skin and increase collagen within the deepest layer of the skin, the dermis, while also undoing signs of aging on the top layer of skin, the epidermis. It also bring in another added benefit that is worth obsessing with: lymphatic drainage. Our lymphatic system transports toxic build up out of the body. But because of stress, diet, inflammation, and environmental factors it leads up to improper drainage.
This therapy is often referred to as a "natural" facelift. Microcurrent is also used for facial contouring, toning, and firming of aging skin & is the only known technology which triggers the body's natural skin enhancement chemicals at a cellular level which can increase the levels of ATP up to 500%.
Can it replace Botox?
The answer is: You can do microcurrent therapy with Botox.
Botox — also known as botulinum toxin A — is an injectable that goes into the skin to temporarily paralyze facial muscles for the sake of smoothing fine lines and wrinkles. While Microcurrent technology is all about naturally fighting aging at the root by moving facial muscles. Botox focuses on freezing them. The philosophy behind botox is that you can prevent wrinkles if you limit facial movement. However, in the world of botox, too much of a good thing can lead to some major imbalances.
Botox takes about 24 to 48 hours to set into the skin and facial muscles, so microcurrent within this period is a big no-no. Because of the malleability of botox beneath the skin's surface, the therapy can potentially disrupt the placement of botox within this early period.
After things have taken effect, microcurrent is a total green light. In fact, microcurrent can actually smoothen the effects of botox, providing a more natural look while also elongating its lasting anti-aging effects.
Who can benefit from Microcurrent Therapy?
This treatment is ideal for anyone who wants to improve the appearance of their skin, whether they are more focused on an anti-aging or preventative treatment. It is a popular non-invasive service which gives you the freedom to attain anti-aging goals without the recovery, downtime, and expense of surgeries. It is safe and effective on all skin types and skin colors.
Who should avoid Microcurrent Therapy?
Pregnant women and those with any kind of heart condition should avoid this treatment, ex: epilepsy, pacemaker, or anyone with active cancer.
If you still have questions about Microcurrent- feel free to get in touch with us!