Under Eye Wrinkle: How To Get Rid Of Them
October 4, 2022
2022-10-04 7:50
Under Eye Wrinkle: How To Get Rid Of Them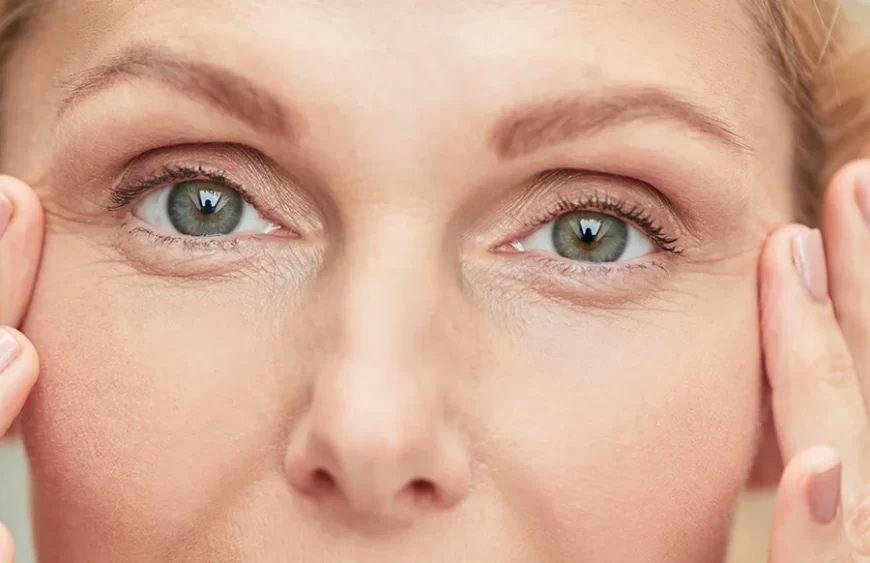 Under Eye Wrinkle: How To Get Rid Of Them
Are you starting to notice fine lines around your eye area?
As people get older, the skin loses its ability to renew itself. Environmental factors, like sun exposure and genetics, play a role in how early wrinkles and fine lines start to appear on a person's face. The skin in the area under the eyes is particularly susceptible to the aging process because it is thin. As a result, it is common to develop wrinkles under the eyes over time. The skin around your eyes is an area that's likely to show earlier signs of aging, because the area under your eyeball (the periorbital hollow) has thin skin with blood vessels.
The most common cause of fine lines and wrinkles around the eye area is simply aging. But there are other, contributing factor you would like to avoid:
UV radiation
Smoking
Facial Expressions
Rubbing your eyes
Environmental factors
UV Radiation
If you often find yourself outside during peak sunlight hours without proper protection from UVA rays, sun damage will ultimately begin to accumulate in the form of fine lines and wrinkles. Harmful ultraviolet (UV) rays break down the collagen in your skin. Collagen is the main protein in your skin tissue, and it's key to your facial structure holding up over time.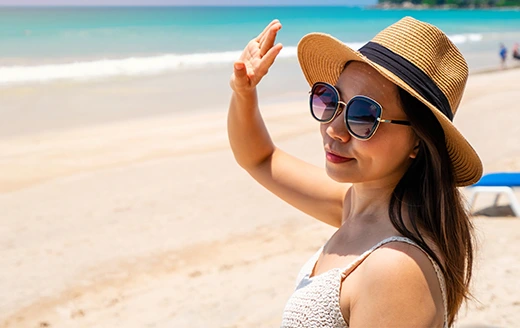 Smoking
The nicotine obstructs blood flow to the skin, the squinting you may do to keep smoke out of your eyes can also produce signs of aging. Smoking exposes your skin to extra oxidative stress, damaging its collagen and elastin. This leads to wrinkles.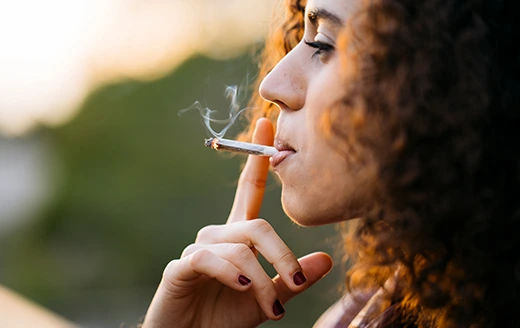 Facial Expressions
Facial expressions, like smiling, frowning, and furrowing your brow, can cause fine lines to develop on your face. Repetitive facial expressions can also lead to lines and wrinkles in the eye area. Since collagen production slows as we age, the skin around the eyes eventually loses the ability to spring back into place. Thus, creases begin to form.
Rubbing your eyes
Habitually rubbing the area around your eyes can stretch the skin too much, leading to a breakdown of elastin and the formation of lines. Remember that under-eye skin is thin and delicate.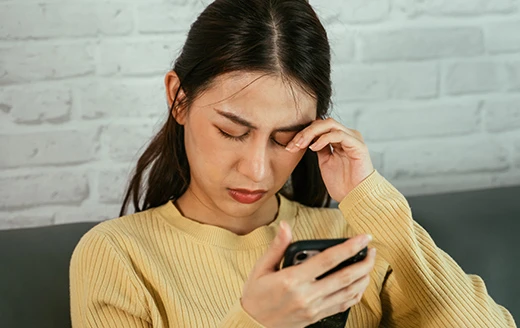 Environmental Factors
Dry weather, wind, and pollution can also contribute to lines and wrinkles under the eyes. Such weather condition can contribute to dehydrated skin along with flakiness and a feeling of tightness.
How to get rid of your ender eye wrinkles and fine lines
You can opt for the below lifestyle changes and skincare products to reduce the appearance of fine lines under your eye:
Lifestyle options:
Try facial massages
Treat allergies
Have a balanced diet
Avoid sun exposure
Quit smoking
Get enough sleep
Try using silk, satin or copper pillowcase
Skincare ingredients:
There are several ingredients that are effective in reducing fine lines and wrinkles under your eyes. Look for products that contain a combination of other actives for effective, complete treatment.
Topical Vitamin C
Retinol
Skincare steps to include:
Exfoliating
Moisturizing
Avoiding harsh products
Use face rollers
Try Facial Massages
Thanks to their legendary massages, spa days are known for their relaxing and glowing experiences. Not only do you feel like a puddle of calm afterward, but if you got a facial massage, your skin is probably rejuvenated and glowing.
You can also experiment with gua sha and face rollers with your massages.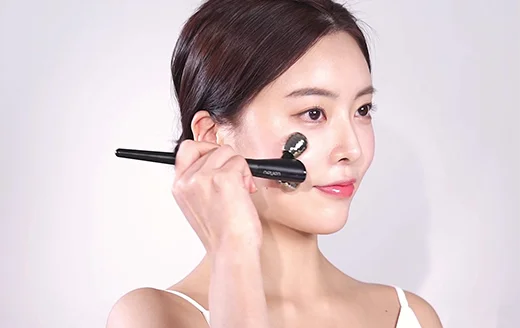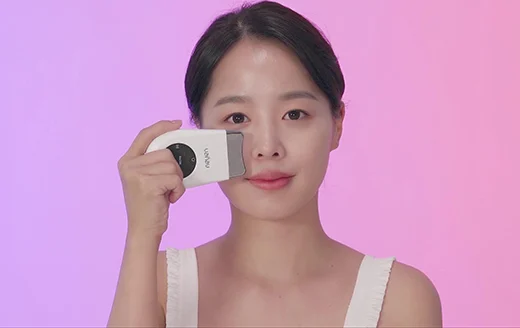 A 2018 study found there's increased blood flow in your skin 10 minutes after a five-minute facial massage. This can help more nutrients get into your skin.
Treat your allergies
Rubbing or scratching your eyes due to allergy symptoms can contribute to red eyes and make your skin feel dry. Treating allergy symptoms can give your face a more relaxed appearance, and it can also protect the skin under your eyes in the long run.
Exfoliating
Only use products that are specifically made to exfoliate and massage into the area underneath your eyes. Your eyes are extremely sensitive to harsh chemicals. Don't risk blurring your vision or damaging your eyes by using products not meant for use in that area.
Moisturizing
Use a proper moisturizer, especially in the area around your eyes, to avoid dryness and fine lines associated with dehydrated skin. A separate eye cream can provide added hydration, but for some people, a well-formulated moisturizer with ceramides can work just as well in keeping fine lines and wrinkles away. You can incorporate facial massages while applying your eye cream! Check out the eye zone mode of VANAV UP6.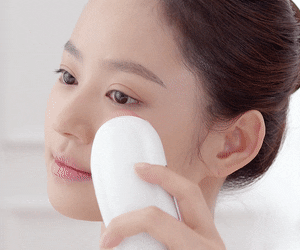 Avoid sun exposure
Sunscreen is arguably the most effective anti-aging skincare product you can wear every day. Don't reserve it for hot summer days on the beach. UV rays are present year-round, even on cloudy days. Apply sunscreen gently on and around your eyelids, avoiding direct contact with your eyes. Remember to reapply SPF every two to three hours.
When you're in direct sunlight for several hours at a time, consider shielding your eyes with a hat and sunglasses. Brimmed hats, visors, and sunglasses serve an added benefit for your eyes: They keep you from squinting, an expression which can create wrinkles when it's repeated often enough.
Have a balanced diet
Some researchers believe there's a strong link between a balanced diet and firmer skin. Try incorporating colorful citrus fruits, carrots, and pumpkin to boost the amount of these vitamins in your diet.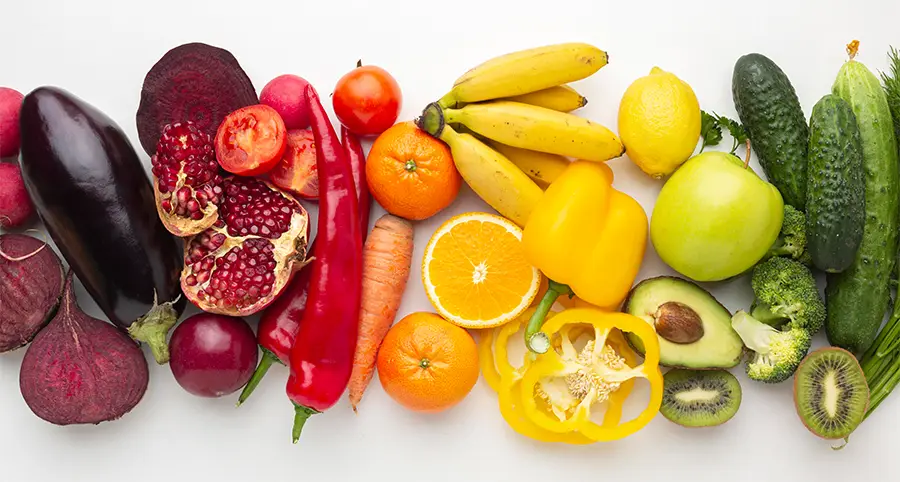 By incorporating foods rich in these vitamins into your diet, you'll help your skin (and the rest of your body) form healthy new cells.
Topical Vitamin C
Vitamin C is known to stimulate collagen production. Topical vitamin C, like that found in creams and serums, can help plump and hydrate the under-eye area, smoothing out fine lines and wrinkles.
Try VANAV Vitamin C Moisturizing Night Cream.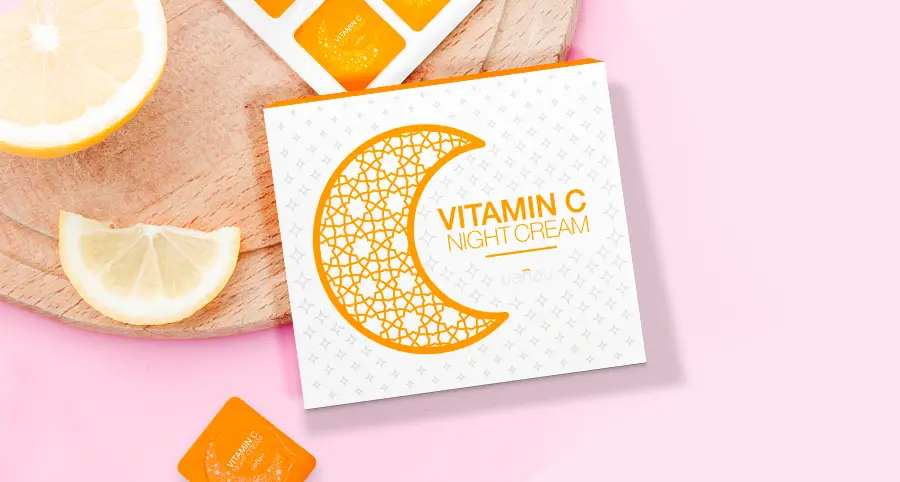 By incorporating foods rich in these vitamins into your diet, you'll help your skin (and the rest of your body) form healthy new cells.
Retinol
A derivative of vitamin A, retinol is one of the most coveted skincare ingredients for treating wrinkles due to its ability to accelerate the turnover of dead skin cells, resulting in a smoother complexion. Retinol is not as strong as pure vitamin A (also known as Retin-A), but that makes it more suitable for all skin types, including sensitive skin. They work to neutralize free radicals that may damage collagen, reducing the skin's oxidative stress levels. By incorporating foods rich in these vitamins into your diet, you'll help your skin (and the rest of your body) form healthy new cells.
Coenzyme Q10
Coenzyme Q10 (CoQ10) is another powerful ingredient that can help reduce wrinkles and fine lines. CoQ-10 is a nutrient that is also common in anti-aging skincare products. It's commonly taken as a dietary supplement but can also be found in fish, meat, and green vegetables like spinach and broccoli.
Studies such as this one from 2017 by the Nutrition Institute in Slovenia show that CoQ-10 can reduce obvious signs of aging — in particular, wrinkles and microrelief lines.
By incorporating foods rich in these vitamins into your diet, you'll help your skin (and the rest of your body) form healthy new cells.
Cosmetic procedures to reduces fine lines under the eyes
These procedures should be performed by a dermatologist or trained aesthetician.
Chemical peels
Fillers
Microdermabrasion
Lasers
Microneedling
Botox
Summary
Under eye wrinkles are manageable. It's typical to get some wrinkles and fine lines under your eyes. While skin care products, protection from UV rays, and a healthy lifestyle may make it possible to avoid fine lines or reduce their appearance, you might not be able to avoid them entirely. Meanwhile, you can manage and prevent more unwanted lines from forming by being mindful of your daily habits and approaching skincare in a complete, wholistic manner. Proper treatment and preventive measures will allow you to age naturally with grace.