Why So Gorgeous at Beautyworld Middle East 2023
November 7, 2023
2023-11-13 11:42
Why So Gorgeous at Beautyworld Middle East 2023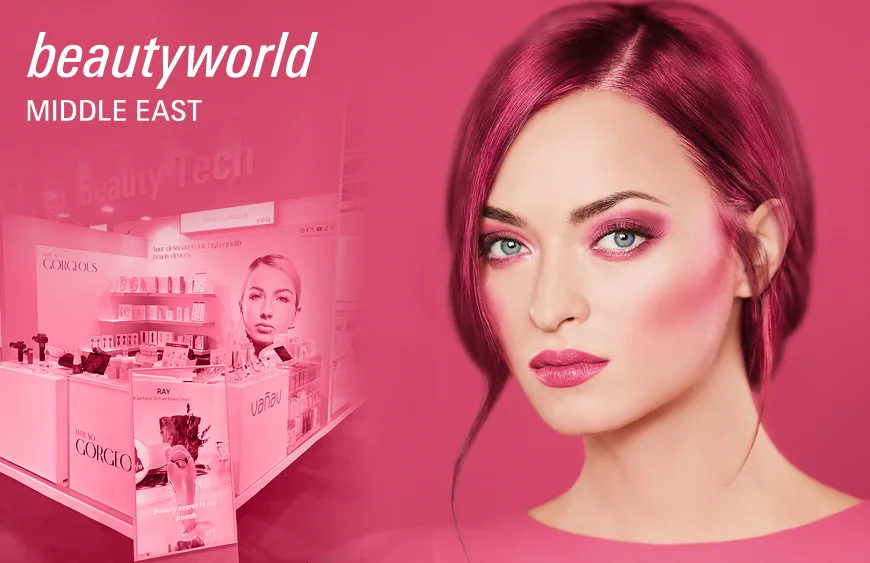 Why So Gorgeous at Beautyworld Middle East 2023
Beautyworld Middle East 2023, one of the most anticipated beauty and wellness exhibitions in the world, has once again left its mark on the industry. This year's event brought together the most influential names in the beauty and wellness sectors, showcasing the latest trends and innovations.
One standout participant was 'Why So Gorgeous,' a company that exemplified innovation and excellence in beauty technology and premium products. In this blog, we will delve into the Beautyworld Middle East 2023 event, its key attractions, the significance of beauty technology, and the successful participation of Why So Gorgeous.
Beautyworld Middle East is the region's premier beauty and wellness exhibition, held annually in Dubai. It is a global platform for beauty professionals, brands, and enthusiasts to collaborate, explore industry trends, and network.
The event encompasses various sectors, including cosmetics, skincare, fragrances, haircare, spa and wellness, and beauty tech. It has grown exponentially over the years and is now recognized as the leading event for the beauty and wellness industry in the Middle East.
Highlights of Beautyworld Middle East 2023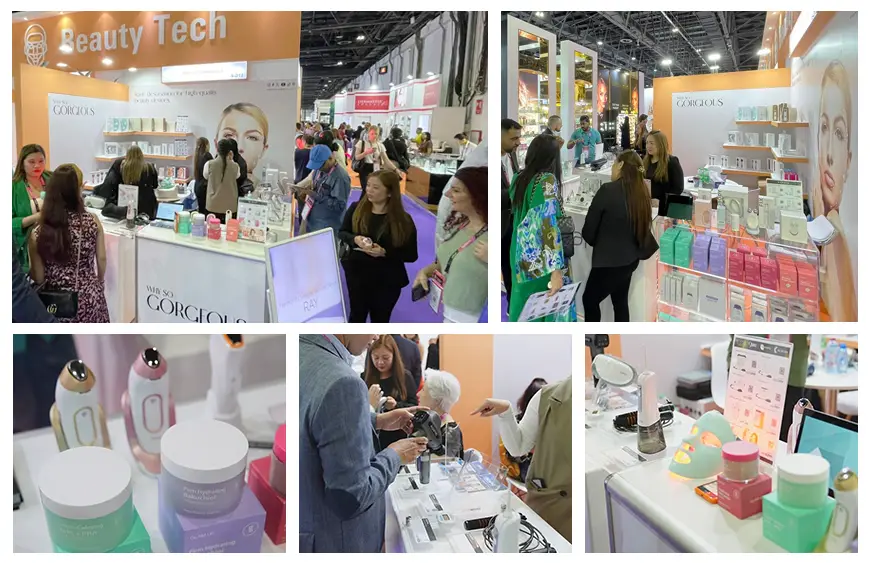 Beautyworld Middle East 2023 featured an impressive array of attractions that drew thousands of participants and visitors. Key highlights included:
Product Showcase: Exhibitors worldwide displayed their latest products and innovations, providing a glimpse of the future of beauty and wellness.
Seminars and Workshops: Renowned experts conducted workshops and seminars covering various topics, from beauty trends to sustainable practices.
Beauty Tech Zone: An area dedicated to emerging technologies in the beauty sector, reflecting the increasing importance of tech-driven beauty solutions.
Competitions and Awards: Various competitions and awards recognized excellence in the industry, encouraging brands to push their creative boundaries.
Unveiling the Future of Beauty
The beauty industry is rapidly changing, unquestionably fueled by technological and innovative advances. Beauty technology, from AI-powered skincare analysis to 3D-printed makeup, is at the forefront of this transformation. This field is poised to change the way we think about beauty by offering personalized and highly effective solutions. The future of beauty technology promises hyper-personalization, sustainability, and efficient beauty routines.
Revolutionizing the Future
Why So Gorgeous offers premium brands that align with their commitment to excellence and innovation. We collaborate with renowned beauty and skincare brands such as Vanav, Renpho, Cellreturn, NuFACE, Geske, Glam Up, PMD, Boost The Light Salon, Qure Skincare, DemarkQ, and much more to offer customers the best products backed by the latest technology. Visitors to their booth at Beautyworld Middle East 2023 had the opportunity to experience these premium products firsthand.
Thrilled Audience Delighted Customers
The 'Why So Gorgeous' booth was a hub of activity, attracting beauty professionals, skincare enthusiasts, and technology aficionados. Attendees were not only intrigued by the innovative products but also impressed by the personalized and practical solutions offered by the company. The positive feedback and happy customers further emphasized the success of Why So Gorgeous at the event.
Embracing Beauty Innovation
It is worth mentioning that in an age where beauty and wellness are continually evolving, embracing technology and innovation has become more crucial than ever. The participation and success of "Why So Gorgeous" at Beautyworld Middle East 2023 serve as a testament to the growing importance of beauty technology in the ever-evolving beauty and wellness industry.
At Beautyworld Middle East 2023, Why So Gorgeous demonstrated its capability to harness innovative solutions, offering a glimpse into the future of the beauty industry. We showcased cutting-edge technologies, including AI-powered skincare recommendations, that promise to revolutionize how customers experience beauty.