What are sunken Eyes? How to get rid of them?
November 2, 2021
2021-11-02 8:06
What are sunken Eyes? How to get rid of them?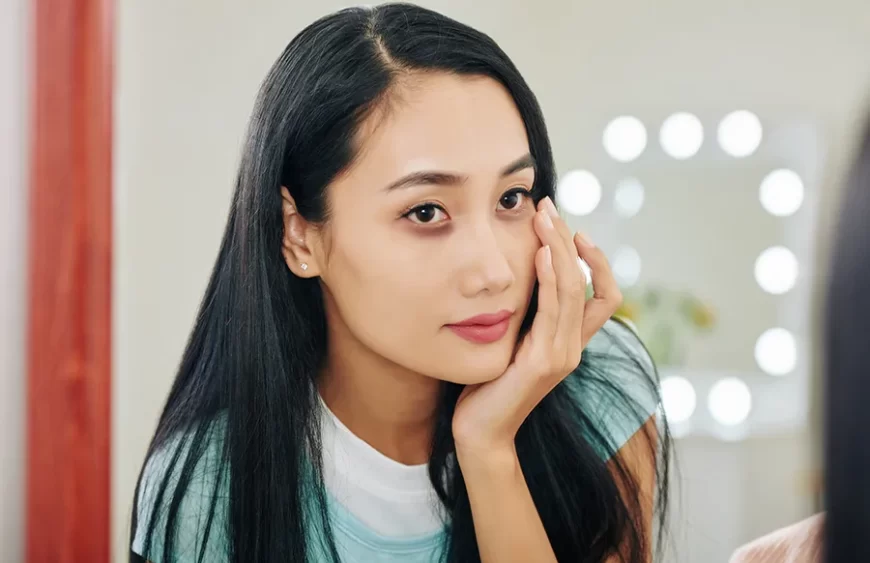 What are sunken Eyes? How to get rid of them?
When you have sunken eyes, your eyes may have dark under eyes or hollow under eyes. The medical term for sunken eyes is "tear trough hollows". Usually, age plays a crucial role in forming dark eye bags, but due to other factors, it can affect younger people as well.
Sunken in eyes can affect your overall appearance and give you a fatigued look. The main reason for this is because the skin under the eyes is very delicate. And requires special care for healthy-looking glowing eyes.
So, how to get rid of dark circles, black eyes, or sunken eyes? The proper solution for this problem lies in identifying the symptoms caused by it and the reason why they are formed. An appropriate solution can be then chosen based on these factors.
In this article, we are having a closer look at the various reasons resulting in sunken eyes and how you can effectively get rid of them once you have identified the cause.
Bags under eye, causes: Why do my eyes look sunken in and dark?
We were excited and grateful to be part of the greatest international event in the beauty industry. Beautyworld Middle East was a golden opportunity where we could exhibit and introduce our innovative products to an amazing audience in the beauty Tech category.
The productive event attracted a lot of people interested and curious about the wide range of Vanav beauty & skin care products. We are extremely delighted to see the happy customers and to receive their positive feedbacks.


Are you wondering "why are there dark circles under my eyes?" or "why do my eyes look lifeless?". Well, in most cases sunken under eyes causes are mainly due to your nutrition, sleep cycle, and lifestyle.
Taking care of such factors will help you get rid of dark circles without any further treatments.
Below explained are some of the major dark circles under eye causes:
1. Sleep issues
"Do eyebags go away with sleep?". Well in a majority of the cases, disrupted or lack of sleep can cause sunken eyes. Poor quality and stressful sleep less than 7 hours can give you dark eyes circles. Establishing a healthy and sound sleeping pattern can help you get rid of bags under your eyes from lack of sleep.
2. Sun exposure
Exposure to the sun can cause the production of melanin in our bodies. This makes your skin darker and forms dark rings around the eyes. These dark shadows under eyes can visually appear as hollow eyes.
3. Dehydration
Dehydration is one of the major causes most of the skin issues. But dehydration effects on the eyes are the worst. The symptoms of dehydration include feeling thirsty, mouth dryness, and low urine output. Kindly consult a doctor if the symptoms are severe.
Excessive consumption of soft drinks, coffee, and packed drinks can lead to increased urine production, and avoiding them can improve your conditions.
4. Vitamin deficiencies
Lack of vitamins can be also a reason for your deep under-eye creases or under-eye hollowing. Vitamin C is crucial for absorbing iron and reducing bruises. Using a good Vitamin C Face cream can improve the supply of vitamins to your skin.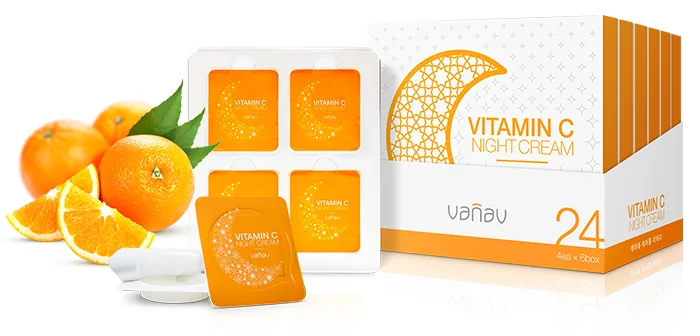 5. Aging
Collagen is the protein in our body that gives strength and flexibility to our skin. With aging, we tend to lose collagen, and it is most visible under the eyes. Your eyes settle back into the eye socket and thus results in sunken eyes.
Using a good quality face massager can improve collagen in your skin and thus result in reducing the hollow eyes.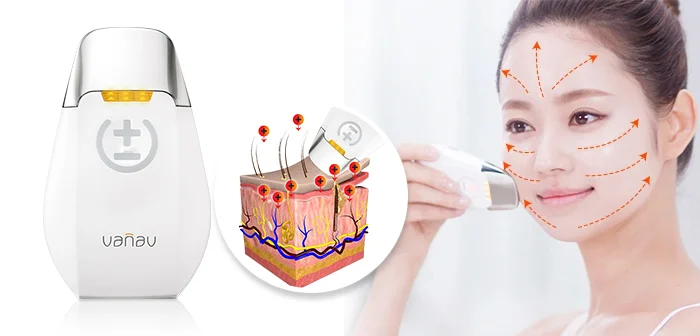 6. Sinus infections
Any sinus infection or sinus inflammation can lead to darkness under your eyes and sunken eyes. If you are suffering from any kind of pain or nasal congestion, consult a doctor for medications.
7. Weight loss
While cutting down your weight, the very first affected part is your face. Losing the potential amount of weight from the face will result in the predominant visibility of blood vessels under your eyes. Nutritional deficiencies due to inadequate food can also cause sunken eyes.
8. Allergies
"Allergic shiners" are the dark circles formed due to hay fever or seasonal allergies. The situation gets worse when you scratch the area around the eyes causing more irritation and darker sunken eyes.
9. Smoking
Smoking will adversely affect the collagen level in your skin. It degrades the elasticity of your skin. This leads to sagging face skin and hence results in sunken eyes.
10. Face Injury
In case of orbital blowout fractures, the bony rim of the eye may stay intact, but the thin floor of the eye socket will be cracked or ruptured. Thus, injury to the face or any other bones around your eyes can lead to sunken eyes.
Best treatment for Dark Circles: How to fix sunken eyes?
There are medical treatments as well as natural remedies for getting rid of dark circles. Let's have a look at the medical dark under-eye treatment, as well as natural dark under-eye treatment.
Medical Treatments to get rid of dark circles
There are a couple of treatment options available for getting rid of dark circles.
• Medications
If you are suffering from medical conditions like hay fever or some allergies, medications can help you to deal with sunken eyes.
• Dermal Fillers for Dark Circle
Under-eye injections with Derma fillers like Juvederm, Restylane, and Perlane are a quick way to treat dark circles. These injectable gels have hyaluronic acid with a built-in numbing cream.
• Cosmetic Surgery
However, treatment for hollow eyes caused by aging, include the option for cosmetic surgery. If you have genetically sunken eyes, then this might also be one of the options to look for. But be careful, as surgeries are never risk-free and will have their side effects later. Even though they tend to sustain longer than dermal fillers, these procedures take a longer time to heal.
• Injections for anti-wrinkle
You can minimize dark sunken or hollow eyes, with the help of anti-wrinkle injections. These products, when used along with some hydrating dermal fillers can reduce the wrinkles around your eyes, by tightening the skin around this area.
However, there are muscle relaxant injections that smoothen the wrinkles around your eyes and prevent the formation of deep wrinkle lines.
• Ultrasound therapy
Procedures like Ultherapy helps in improving the amount of collagen around the eye area. This is an advanced treatment that strengthens our existing proteins, Elastin and Collagen. It also improves the production of these proteins and hence keeps our skin plump and firm.
• Laser Treatments
You can diminish the visibility of dark circles or sunken eyes, with the help of Laser Treatment. This technology tightens your skin and improves skin texture. While it deals with the discoloration around the eyes, it also helps in stimulating collagen in your skin.
• Under-eye creams with massaging
Combining the use of sunken eyes cream along with a smooth massaging is a life saved from all your hollow eyes and dark circles. The Vanav UP6 has a special Eye Zone Mode with +ve Galvanic ions.
https://youtu.be/p7LBV_tekfMAll you got to do is, apply an eye care cream and gently massage the area around your eye with Vanav UP6. The activated +ve galvanic ions will help in quicker absorption of the eye care products and gives better results in no time.
How to get rid of sunken eyes naturally
There are some natural remedies you can take to get rid of dark circles and hollow eyes.
These measures take time to work and show visible results over time.
• Stay hydrated
Drink an ample amount of water to keep your skin and body hydrated. People witness visible results when they increase their intake of water.
• Avoid too much caffeine & Soft drinks
Along with drinking water, make sure that you consume less amount of coffee and soft drinks. They are the main cause of urine overproduction and excessive water loss.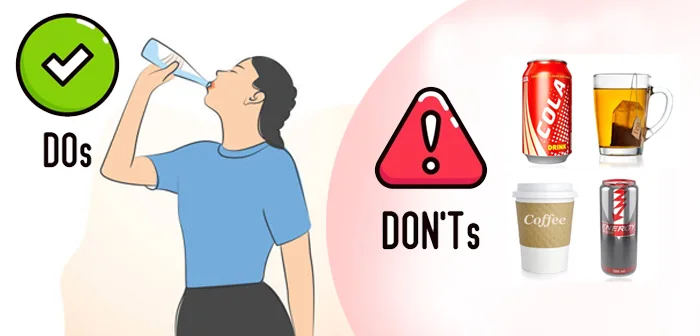 • Good quality sleep
Sunken eyes and dark circles are often indications that you are not getting enough sleep. Always maintain a fixed sleep schedule, so that you get enough sleep and get rid of tired and hollow eyes.
• Vitamin E oil or Almond oil
Applying Vitamin E oil or almond oil under your skin can give the essential nutrients that your skin has lost. While applying, make sure you don't spread it into your eyes.
• Raw potatoes
A good slice of potato is enriched in starch and Vitamin C. The cool texture of the potatoes can reduce the swelling of blood vessels and dark circles around your eyes.
• Teabags
Placing warm and moist tea bags can reduce sunken eyes as they are rich in antioxidants and flavonoids. This improves blood circulation and helps in relaxing eye nerves & muscles.
• Cucumber slices
Cucumber slices are famous for reducing swelling and getting rid of discoloration. This moisturizing and soothing technique will help your muscles to relax and stay healthy.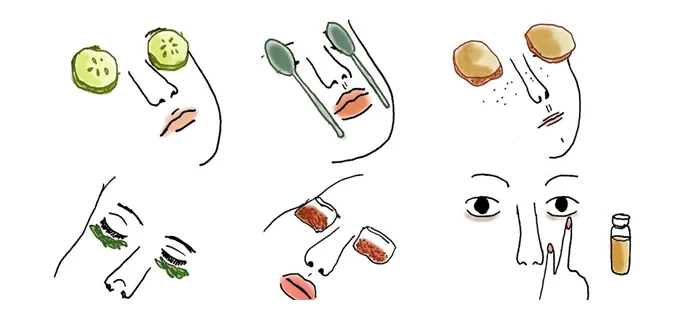 • Fish oil
The fatty acids present in fish oil, act as an anti-inflammatory and do wonders in healing your damaged cells. A fish oil capsule can be used to squeeze the fish oil out of it and apply it underneath your eyes. Make sure you don't apply it to your eyes.

• Eat more leafy vegetables
Leafy vegetables are rich in Vitamin C and Vitamin E essential for your healthy skin.
So, Include leafy vegetables in your food plan and
• Quit smoking
Get rid of your Smoking habit to save your collagen. Smoking intoxicating substances will destroy your collagen and results in sagging skin. So, if you have the habit of smoking, drop it to save your skin.
When to seek medical help?
Do your sunken eyes get darker and worse even after you try to stay hydrated and get good sleep?? If this persists, with other symptoms as well, then you need to consult a doctor.
Make sure you point out all the symptoms and how long you have been facing these issues to your doctor.