All You Need to Know About Skincare Tools
August 26, 2022
2022-08-26 11:23
All You Need to Know About Skincare Tools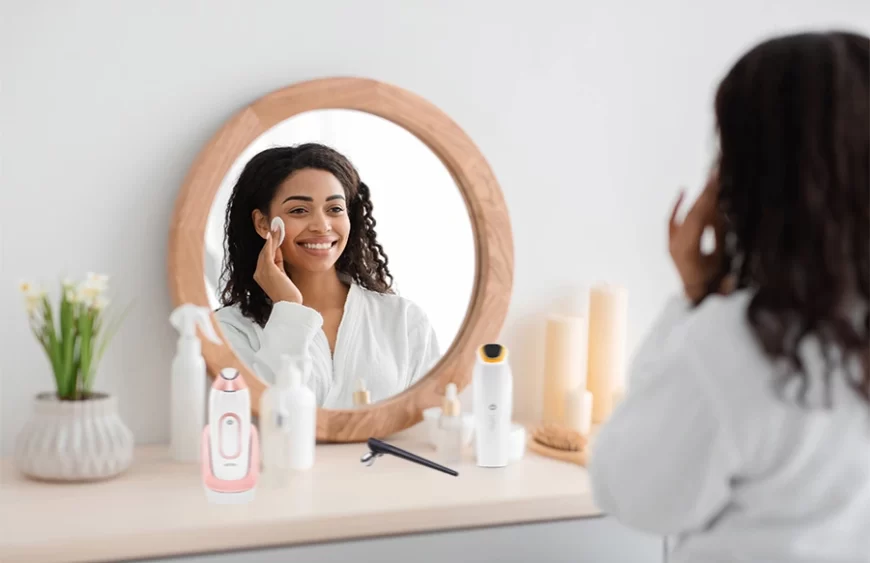 All You Need to Know About Skincare Tools
At Vanav, we believe that skincare is a relaxing ritual. Whether it's your weekly face mask routine or as simply as washing your face every day. These simple things can have a positive impact in your skin and potentially in your overall mood. It is the perfect blend of skincare and self-care. One easy way to add a bit of extra pampering to your daily routine is to incorporate skincare tools.Gua Sha stones, Ice Rollers, Dermaplaning are just a few of the common tools that has been famous through Tiktok and other social media platforms. In the past, the best skincare devices have only been available for the use of aestheticians, recently, these tools have been making their way into the mainstream as part of at-home skincare routines. You must have seen at least one viral video showing a skin enthusiast using a somehow, odd looking device while applying creams or serums on their faces. To help you better understand how tools can be incorporated into an everyday routine, we've put together this guide to skincare tools.
1 – Facial Rollers
A facial roller is a tool that some people use to massage the face. It is a handheld massaging tool that usually has two ends. Each rounded head has a rolling action that helps it perform lymphatic massage (a gentle form of massage that encourages the flow of lymph fluid to reduce puffiness) and relieve muscle tension in the face. Research suggests that facial massage can help improve skin blood flow and have an anti-aging effect.One good example is a jade roller, which have been used for centuries in Chinese culture, purportedly boosting circulation, and reducing swelling by helping remove any excess fluid. They were said to be part of the beauty routine of emperors.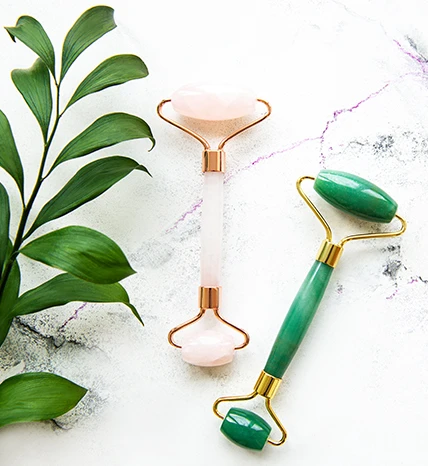 However, the cons of using such rollers, it usually only last 30 days. After that corrosion ruins the appearance and weakens the metal making it unusable. This is worse with rollers that employ wire brackets that are simply glued in place.As for the "new generation" of rollers, which uses stainless steel and are covered with Titanium coatings (which is suitable for all skin type- including the sensitive one). They have better structural built and usually last a lifetime- since they do not use any battery. One good example is Rolling Up– it has two titanium coated heads which is angled at 64 degrees. On this angle it can perfectly knead and lift your skin. It has an acupuncture point on the other end, which the user can use for putting pressure on the right spots. Rolling Up has an LED feature as well😉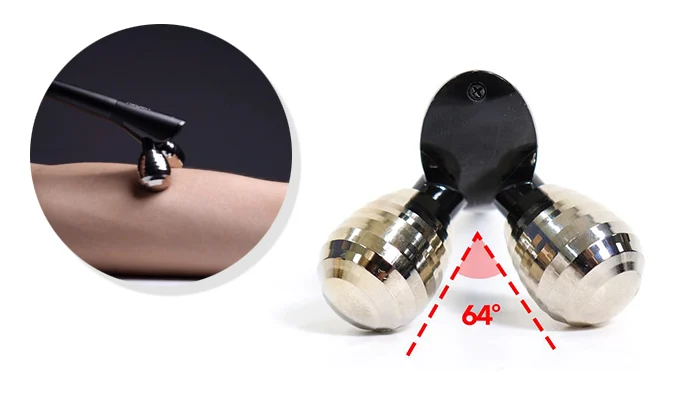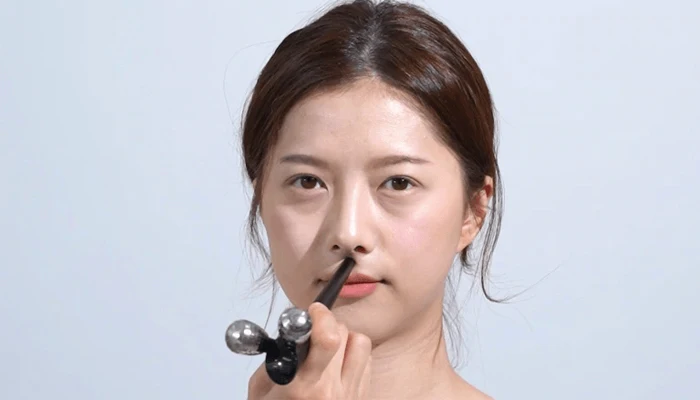 How to Use:
To use either a jade roller or Rolling Up, start by applying a serum or face oil all over your face and neck. A facial roller will help evenly spread the product over your skin. After smoothing your formula of choice onto your skin, start at the base of the neck and roll upward to the underside of the chin. Then, roll in an upward and outward motion from the center of the face, rolling each section three times. Move across the forehead, from the center toward your ears. Work it in between the eyes, around the orbital bone, and down the center of the nose.
2 – Ice Rollers
An ice roller is pretty much exactly what it sounds like. It's a small skincare tool, (typically stored in the fridge, to keep cold) that you use to massage your face. Depending on the type of ice roller you purchase, they can be made with stainless steel or be filled with either gel or water. The idea behind using an ice roller is that it will help de-puff, much like applying ice after an injury can help reduce swelling. This may be helpful for under-eye bags, for example, as using a cool compress can help reduce puffiness. A chilled ice roller can also feel refreshing and soothing on your skin. In most cases, icing your face is safe. The only caution against it if you have super sensitive or highly reactive skin or an existing condition like rosacea. It can sometimes cause ice burns. Let me introduce, Hot and Cold Skin Fit, which provides you four temperatures. However, let us focus on its cryotherapy: it can provide the user with 5 degrees icy cold temp and 13 degrees to cool the skin down. Cold temperatures can encourage and stimulate blood circulation to the face. Many people use it in the morning to reduce irritation, puffiness, and redness before applying makeup, but you can also use it at night (or both) if you prefer.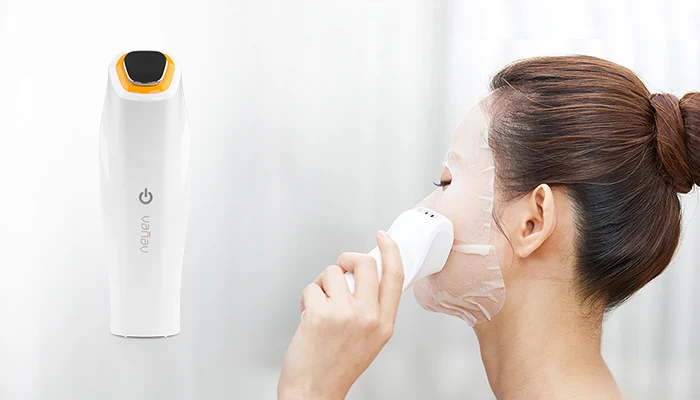 How to Use:
Using an ice roller is much the same as using any type of facial roller, but you'll need to store it in the freezer first. Once it's cold, roll it over your skin with gentle pressure.
For Vanav Hot and Cold Skin Fit Fit you just have to turn on the device, click it away and you'll get your icy cold temperature.
3 – Metal Eye Roller
Have you tried the "cold spoon on your eyelids" trick? This works like it.
The round metal orb has smooth sides that make it ideal for gliding gently over the eye area without tugging or pulling at the delicate skin around your eyes.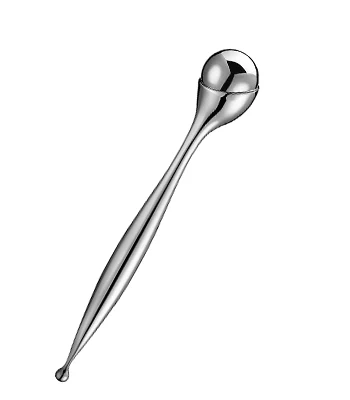 As for the advance generation of metal eye roller, we have Vanav UP6 – from the name itself it has six modes and one of them focuses on eyes. The Eye zone Mode- which specializes on taking care of the under eyes. It has a titanium coated head that feels a little cold on the first glide. You can also feel the micro vibration working its way on every glide you make. Since it stimulates the blood flow under the eyes you can expect that more of your eye cream will penetrate deep on your skin.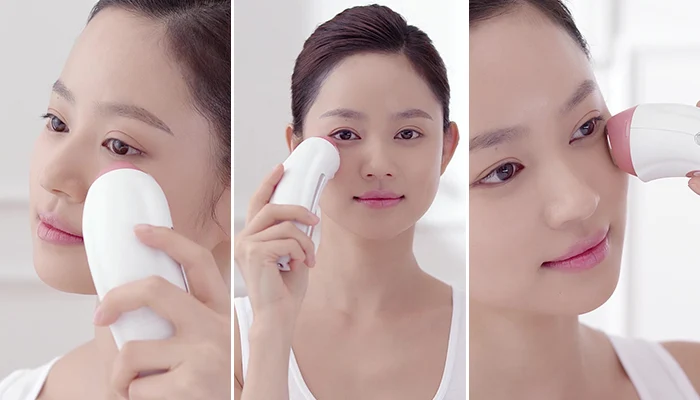 Similar with a traditional metal eye roller, you can use Vanav UP6 with any brand of eye cosmetics as well. The pro's of using Vanav UP6 is you get to have six different modes (we'll talk about it on the next blog).
How to Use:
This tool is very simple and intuitive to use. After cleansing skin, apply a moisturizing eye cream. Take the eye roller or Vanav UP6 and place it under the eye, starting at the inner corner. Gently sweep in an outward motion, making sure not to press too hard. Repeat this action for a few minutes, or until your eyes look revitalized.
4 – Gua Sha Stone
Gua sha stones are a tool used to relieve tension, sculpt skin, and increase circulation. They are traditionally made of jade or quartz, but plastic options are also available. Gua sha stones work similarly to jade rollers in that they are a form of facial massage. But, instead of rolling, you are gliding and sweeping the tool over the face. Studies have shown that gua sha treatments can be used to improve circulation, much like other forms of facial massage.
Vanav Skin Beam is a handheld device that uses galvanic ions and micro vibrations to help maximize the absorption of cosmetics. It's head is shaped similarly with a gua sha stone, it is covered with titanium coating (which is suitable for all skin types).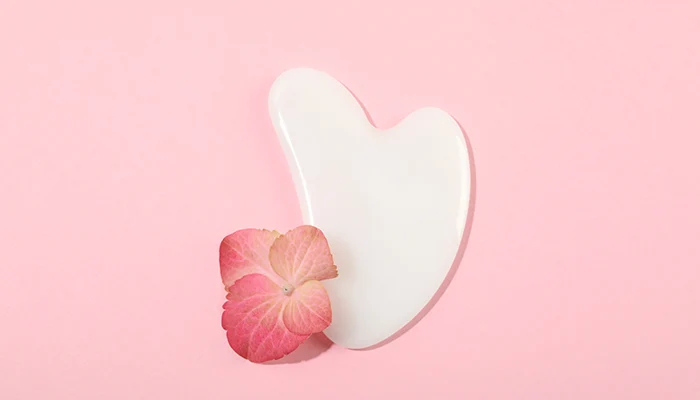 Not to mention, that Vanav Skin Beam has three different features- Facial Mode, Decollate and Vitamin C mode. And my favorite feature is the heating feature. Which boosts my skin to absorb my cosmetics and low key giving me a spa time at home.
How to Use:
There are different techniques for using a gua sha stone, depending on the results you're seeking. You can use different edges of the stone, change which direction you work in, and adjust how much pressure you apply. You can also use the same movements you would use for a jade roller. Angle the stone at a 45-degree angle, then stroke upward and outward in the direction of the perimeter of your face.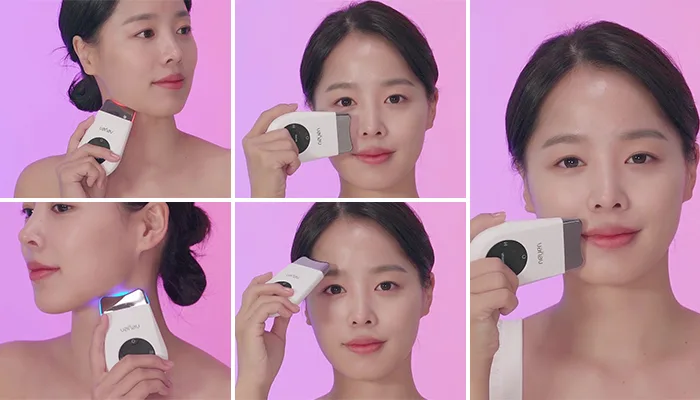 5 – Facial Cleaning Brush
Let's give your face washing an upgrade with Vanav Bubble Pop Cleanser. It can be used for a deeper clean, and some also provide exfoliation at the same time. Since Bubble Pop Cleanser uses fine bristles it wont strip away your skins natural oil. It can easily remove make up, dirt and oil that accumulated through out the day in your skin.
How to Use:
Apply a small amount of facial cleanser to the head of Bubble Pop Cleanser. Wet your face and begin working it over your skin in circular motions. You won't need to use a lot of pressure; the brush should be doing the heavy lifting for you. Once clean, wash away the cleanser residue and follow with moisturizer.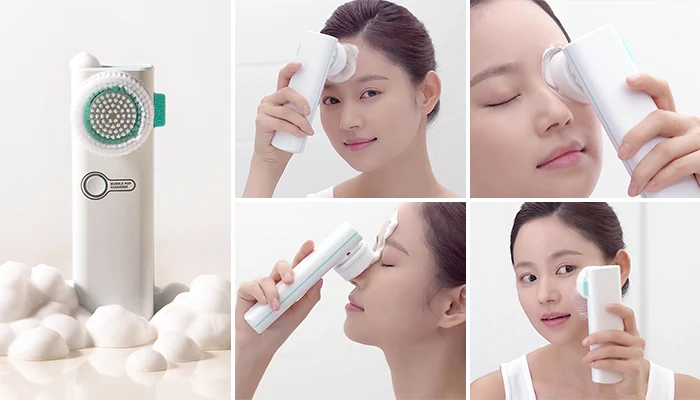 Don't forget to clean your skincare tools. Not only will your tools not work as well when unclean, but you can end up spreading bacteria all over your complexion when you use a dirty jade roller or gua sha stone. This can reverse the benefits of even the best skincare tools.