Dandruff: To Use Or Not To Use Hair Oil?
September 5, 2022
2022-09-05 11:52
Dandruff: To Use Or Not To Use Hair Oil?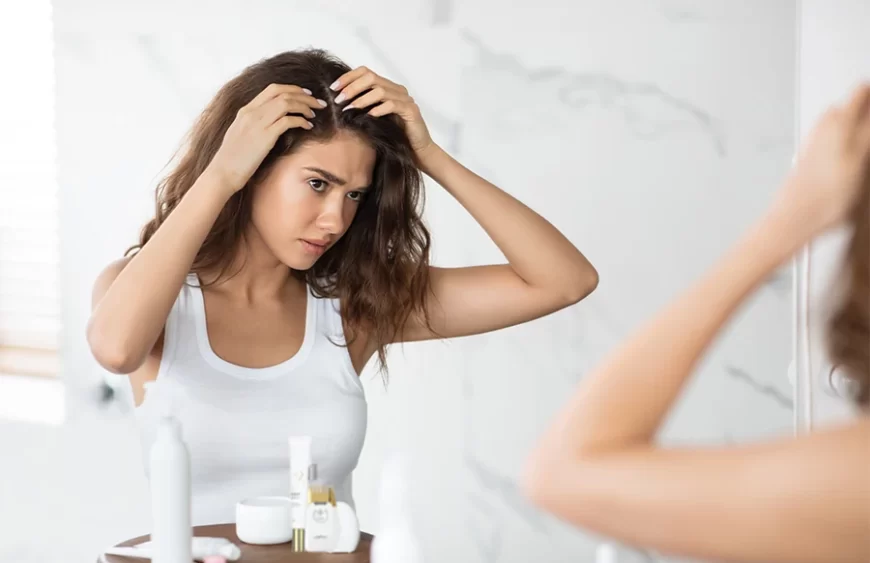 Dandruff: To Use Or Not To Use Hair Oil?
According to Mayo Clinic: Dandruff is a common condition that causes the skin on the scalp to flake. It isn't contagious or serious. But it can be embarrassing and difficult to treat. Mild dandruff can be treated with a gentle daily shampoo. If that doesn't work, a medicated shampoo may help. Symptoms may return later. Dandruff is a mild form of seborrheic dermatitis.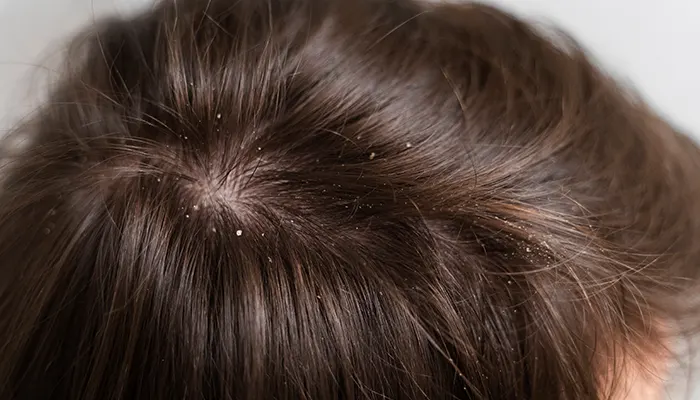 Dandruff is generally caused by a naturally occurring fungus called Malassezia Globosa. This fungus feeds on the excess sebum or oil that is found on your scalp. It breaks down the oil into oleic acid, which half of the people in the world react to. Don't confuse yourself with a dandruff and a dry scalp. With dry scalp, the flakes that you see are consist of dead skin cells similar to dandruff, but they are usually smaller and does not clamp on your hair strands. Almost everyone can have dandruff, but certain group of people are more susceptible. In terms of age, dandruff starts from young adults and continues through middle life. Males are prevalent to dandruff compared to females.The most common thing to do if you're in any kind of flake predicament is swing by your local drugstore and pick up a bottle of dandruff shampoo, which tend to contain the active ingredients known as selenium sulfide or zinc pyrithone. However, if you want to go on a more natural route, you can give oiling your scalp a try. However, it is best to consult with your dermatologist first before starting your scalp regimen. Since oils should always be diluted into another substance as they can cause irritation if applied directly to skin (or scalp, for that matter).
Best Oils For Dandruff Treatment
Tea Tree Oil
Tea Tree Oils have a positive impact towards treating dandruff due to its anti-fungal and bacterial properties. The frequency of using Tea Tree Oil depends on the persons hair type. Be careful not to apply undiluted oil to your head, as it can cause burning and severe itching. Some people add a few drops of it on their shampoo and uses it to wash for their hair.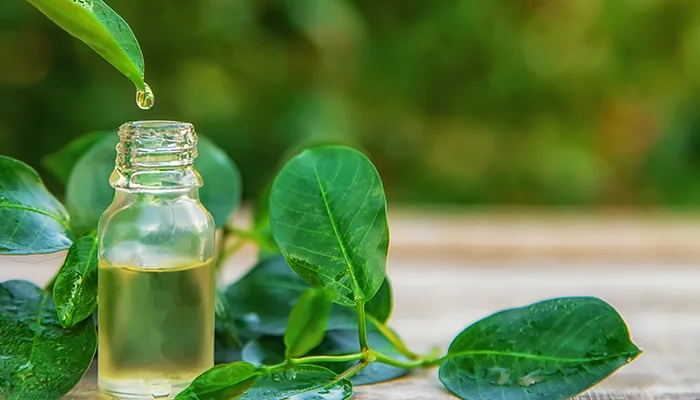 Rosemary or Peppermint Oil
Rosemary is said to contain anti-fungal properties and Peppermint contains anti-inflammatory characteristics, that can soothe itching scalp. Both are said to get rid of the dirt and excess oil that is found on your scalp, which is the cause of your dandruff. Experts recommends mixing one part rosemary oil with three parts carrier oil in a dark bottle so it maintains its potency. The carrier oil can be grapeseed, apricot kernel, or jojoba oil. Place a few drops of the mix in your hand, rub together, and then massage onto your scalp or better yet use VANAV Time Machine Golden Brush for better absorption. Your hair can be wet or dry. She suggests doing this ritual daily until the dandruff goes away. Then you can do it two to three times a week for maintenance.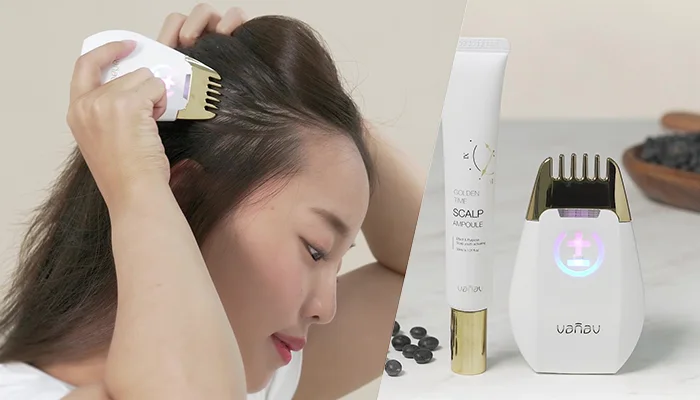 Lemon Oil
Lemon Oil/Juice contains anti-microbial and anti-fungal properties that can keep your dandruff in check. Using this oil can clear excess build up on your scalp and reduce inflammation.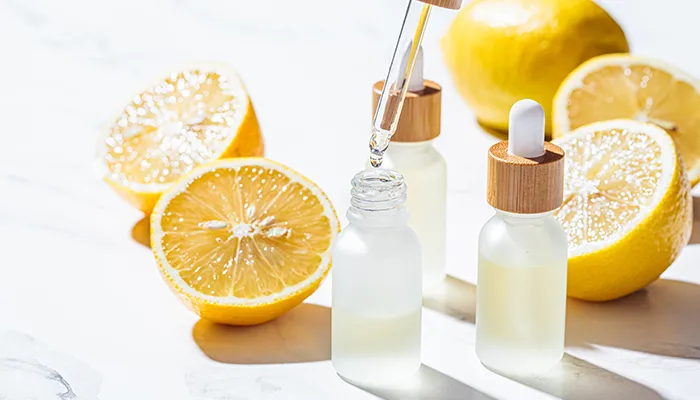 Black Soybean Extract
Black soybean is mostly found in Jeju Island in S. Korea. It is much nutritious than other beans and contains cysteine essential for hair growth. Golden time scalp ampoule contains black soybean which is suitable for dry and flaky scalp.