Everything You Need to Know about Vanav Bubble pop cleanser
September 28, 2020
2020-09-28 8:33
Everything You Need to Know about Vanav Bubble pop cleanser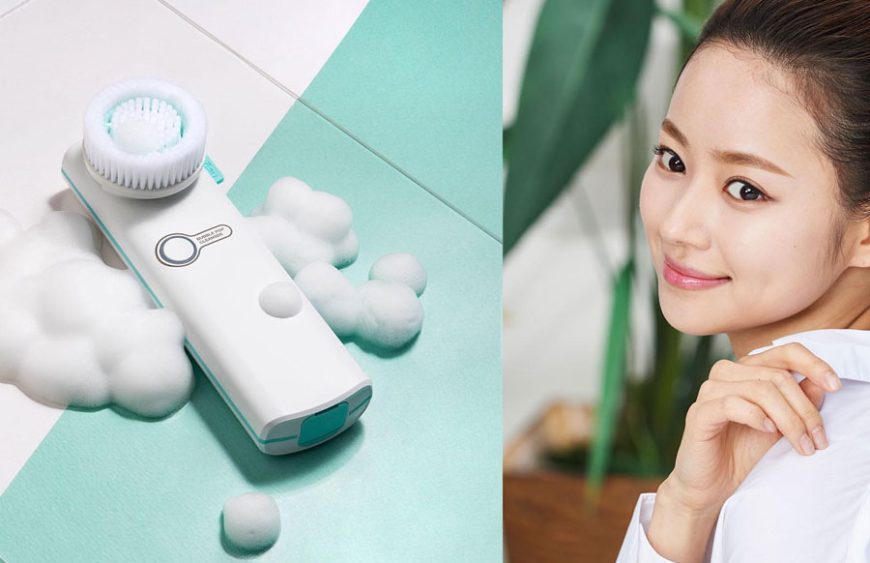 Everything You Need to Know about Vanav Bubble pop cleanser
Revolutionize the way you cleanse your face. Get radiant looking skin using Vanav Bubble pop cleanser. An innovative face cleansing technology that also improves microcirculation for more radiant and younger-looking skin.
Features:
Offers clean, soft and radiant skin
10x better cleansing
Skin cleansing is more effective than hand-cleansing
2 speed settings for gentle and deep cleansing
Cordless up to 30 uses without charging
Battery Indicator: Icon
Indicates battery life
Waterproof: Can be used in the shower
Take your everyday skincare routine to the next level with the sleek, compact Vanav Bubble Pop Cleanser. Its advanced technology gently enables up to 10x better face cleaning, leaving your skin feeling radiant and soft. Daily use of this device enhances the effectiveness of your skincare products. Once done, the device automatically stops after the full face program in this mode.
The brush gently breaks and sweeps dirt, dead skin cells, makeup, etc. leaving your skin deeply cleansed than ever before.
Spin and Core Brushes
The Vanav Bubble Pop Cleanser's brush heads rotate and vibrate at the same time.
The vertical pulsating movement of these brushes gently breaks up dead skin cells, dirt, and makeup residue while the rotating movement sweeps all the impurities away.
Together these vibrating and rotating movements leave your skin, deeply cleansed.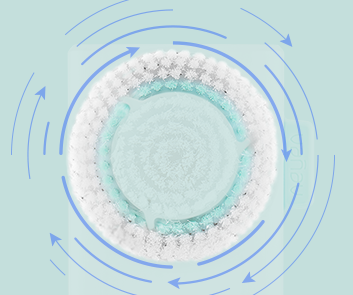 Auto Bubble creator
Dual brushes and bubble wing structure technology creates bubbles automatically which reduces skin irritation and cleanses completely covering the whole area of exposure.
The bubbles created also reduce wastage as you require only a minimal amount of cleansing gel / cream to be applied.
Say no to using hands while cleansing
Its old fashioned! Its toxic! The skin is exposed to a lot of pollutants and chemicals which are unseen to the naked eye.
Using the old-fashioned soap and water is just not enough. Alternatively using a face cleansing brush is very effective, especially for those who suffer from sensitive skin or who are prone to breakouts.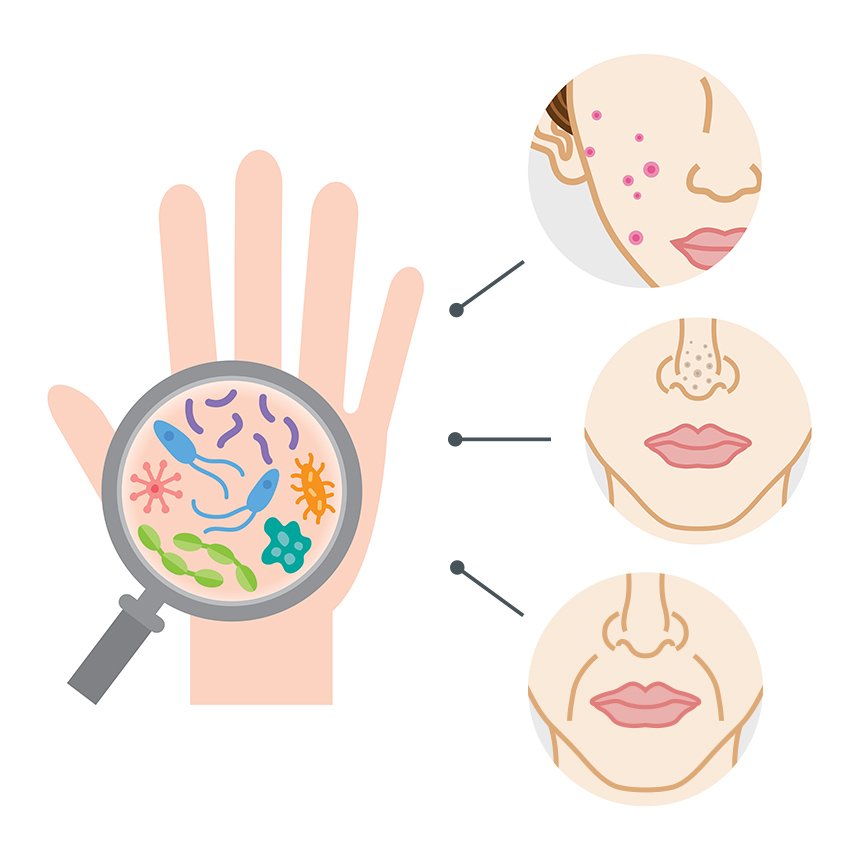 The Vanav Bubble pop Cleanser will apply even pressure all over the face, your skin will be left feeling considerably smoother than if you had merely hand washed, giving you a brighter and clearer look. With a deeper and more thorough cleaning, the pores will not be as clogged up. And as the contaminants are cleared from deep inside the pores, they will appear to shrink in size.
Benefits of a Cleansing Brush. Deeper Thorough Cleansing
Several results are accomplished while using a face cleansing brush. First, you get a deeper cleansing of your pores, leaving you with need for extractions than you normally would. Your skin pores will expand depending on how much dust, debris and oil have collected in them.
Vanav's Bubble Pop Cleanser also helps you get a thorough even exfoliation so that over time your pores will be completely clean leaving you with skin that looks smoother, cleaner, and fresher. Dead skin cells will remove substantially leaving the pores clean and avoiding black heads and acne.
Waterproof
The Vanav Bubble Pop Cleanser is 100 percent waterproof with an IPx7 rating. You can even use this device in your shower without worrying about damaging it.
What's more? The brush heads that come with the face cleaning system can be easily cleaned with warm water and soap.