How to get the best Facial Treatment for Men? And why it is important to do so.
November 28, 2021
2021-11-28 7:42
How to get the best Facial Treatment for Men? And why it is important to do so.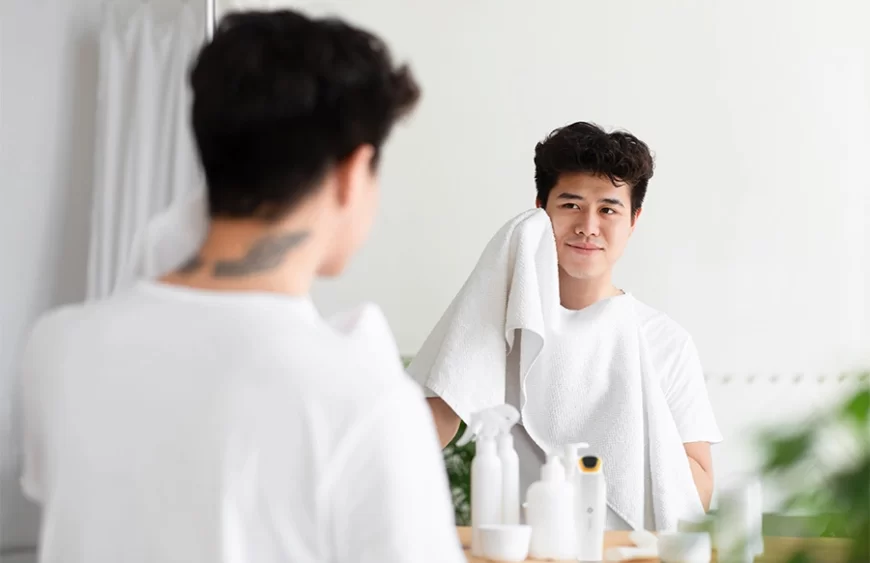 How to get the best Facial Treatment for Men? And why it is important to do so.
We always have a misconception that facial care is suitable only for ladies. It's completely wrong because men's facial is for men who care about skincare for clear skin and anti-aging. Facial treatment for men is not only the new statement for men's grooming but will also give you a soothing and relaxing experience to release your stress and improve your skin health.Have you ever wondered, even after all the face washing and moisturizing, why your face looks dull and flaky? You may not be able to figure it out yourself, only good aesthetic skincare can give you the results you are looking for. Just consider how you trust a hair professional rather than you are doing a haircut yourself. If you give so much attention to your hair, then why not your skin?If you are planning for the first time facial, this article will help you find out everything about facial treatment for men, why it is necessary, and how it is done.
Why do men need face treatments?
Men's face is different from women's and tends to have more skin problems. Men have oily skin, and this is due to the fact that they have higher testosterone levels than women.
This can lead to clogged pores, pimples, and blackheads. Normal face wash with a bar of soap or some expensive face wash can't help you get rid of these skin problems.
You need a good cleanser and a deep face cleansing machine to do the job effectively. Or consult an aesthetician that can treat your skin.
Benefits of facials for Men
1. Get Rid of Shaving Irritations
Facial skin is very sensitive and scraping razor blades across your face will irritate and harm your skin. Especially shaving over your pimples can worsen the situation and lead to razor burn and inflammation.
A good facial for men will help you deep clean the face bumps and treat your irritated skin. The exfoliation process included in the facial procedure, will help you get rid of all the ingrown hairs and hence reduce the chance of bumps that gives you irritating and achy pimples.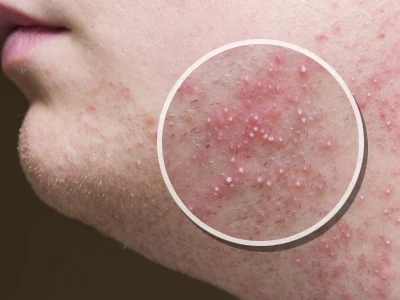 2. Repair Sun Damage
Exposure to the skin along with pollutions adversely affects your skin. Getting a good Sun Tan facial along with skin hydration will help you retain the elasticity of your skin. The exfoliation, deep hydration, and professional facial massage, included in facial treatment for men, will give you refreshing and rejuvenating results.
3. Unclogs Pores & Reduce Your Pore Size
Men tend to have larger pores and rougher skin, along with the oil and dirt getting accumulated and leading to blackheads, clogged pores, and pimples.
A good facial treatment can help you to get rid of all these issues and reduce the pore size. Besides, it also prevents skin problems like breakouts, age spots, skin tags, etc. Even if you have dry skin, you can use products suitable for sensitive skin as well.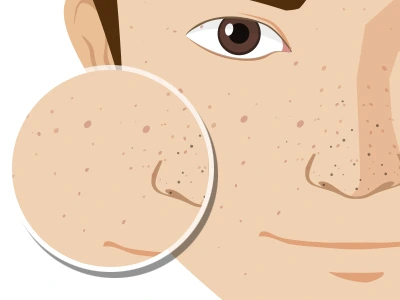 4. Deep Cleans All the Impurities
The most important benefit of Facial is that it is an effective way to get rid of toxins and impurities from your skin. Starting with a deep cleansing, facial treatment involves steam, which will open up the pores and soften the dirt accumulated within it, so that it becomes easier to get rid of.
5. Facials will result in better Exfoliation
Professional exfoliation helps in removing dead skin cells, reduces the visible pores, and improves your skin tone.
Using a simple scrub at your home can worsen your skin, as it opens all the pores and leaves it the same way.
This leads to more and more dirt & oil getting accumulated in your skin.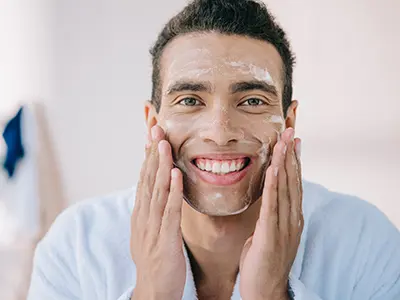 The best way to exfoliate is to do it with the help of a multiple temperature level treatment, like using Hot & Cool Skin Fit. It has 4 level temperature modes, which include a 13°C Cooling Mode combined with micro-vibrations.
Using this mode after a deep exfoliation, will tighten your enlarged pores and makes your skin more elastic.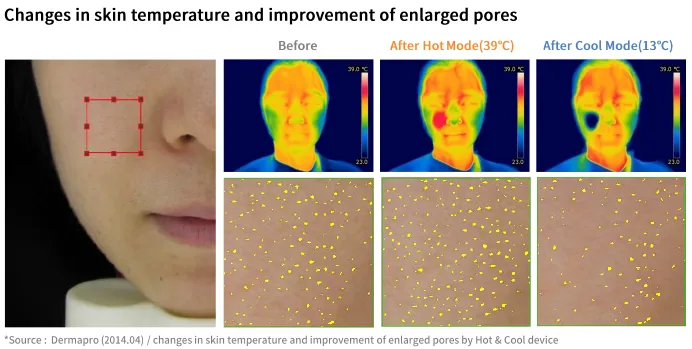 6. Get to know your skin
Doing a professional facial treatment will help you identify what works and what doesn't work for your skin. Having an appointment with a professional facialist will be great for you since they will have a close look at your skin and explain your skin conditions.
7. Reduces tension and gives relaxation
Besides all the skincare benefits, a good facial treatment helps you relieve tension and stress from your face.
This soothing experience can help you relax, setting aside all your worries and responsibilities, for some time.
What to do Before a Facial?
If you are looking for 'how to prepare for a facial?', make sure to be ready with the following:
Should I shave Before a Massage?
It is advised not to shave your skin right before your appointment. Shaving is like the process of exfoliation and your skin remains sore and tender. This makes your skin sensitive to facial products.
In case you have a lot of stubble (stiff hairs) on your face, it's better to get rid of them a day before your appointment. Because too much stubble will prevent the products from penetrating deep into your skin and won't give you the expected results.
Don't panic, there won't be any side effects
The process of exfoliation or extraction might leave your skin a little reddish, but this is completely normal and if you want to get rid of it quickly an ice cube will do the work.
You might not see a quick result suddenly after the facial treatment, but your skin will be much smoother and more hydrated than previous.
You can see visible results after 1 week and trust me, the results are worth each penny.
If It's your first time, prepare to feel some discomfort.
Unlike face massages, facial treatment includes the process of extraction and exfoliation. If it's your first time, then you may feel some discomfort with these steps. But trust me the results are absolutely worth it, as it gets rid of those poky blackheads and flushes out the oil and dirt leaving your skin flawless and glowing.
Facial treatment steps
Since now you know how to be ready for your facial treatment appointment, let's have a look at the steps involved in the process of Facial Treatment for men :
Men's facial treatment ranges in duration from 10 minutes to 1 hour. The basic steps included in it are cleansing, exfoliating, steaming, an anti-aging face mask, toning, moisturizing, and a final soothing massage.
The first steps are deep cleansing and effective exfoliation, to get rid of those poking blackheads out of your face. This leaves your skin smooth and clear. After this, existing oil and dirt in the pores are removed using some soothing or healing oils. Mostly these steps are done in the presence of steam.
Followed by this is a soothing anti-aging face mask, followed by toner and a hydrating moisturizer for your skin along with a good massage for your face and neck.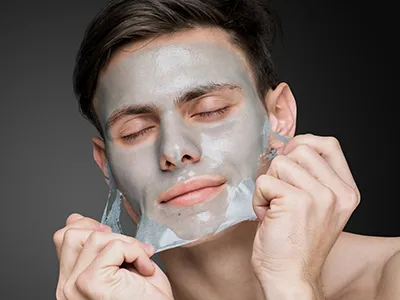 Types of facial treatments
There are different types of facials and each one serves a specific purpose. So, if you are searching for solutions for specific skincare problems, have a close look at the following facial types:
1. Acne Facial
The acne facial, as the name suggests, is mainly for reducing facial acne.
The procedure will reduce redness, itchiness and calm your skin by preventing further acne breakouts.
2. Deep Cleansing Facial
Deep Cleansing facial has benefits beyond blemish removal, which includes flushing out toxins, getting rid of dead skins, removing excess oil and dirt from your skin. The treatment leaves your skin clean and clear with a flawless glow.
3. Anti-Aging Facial
This facial is the best type of facial for anti-aging, done mainly to maintain young and glowing skin. These types of facials include hyaluronic acid, collagen-infused serums, and glycolic acid treatments to increase skin firmness and reduce wrinkles.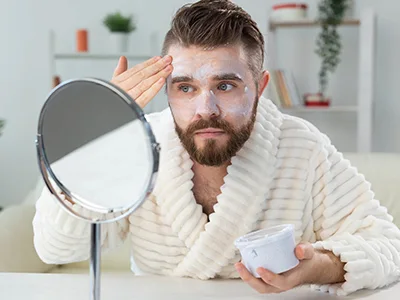 4. Regenerating Facial
In case you have daily exposure to sun and pollutions, your skin is prone to be affected by more harmful and toxic substances. In such instances, a simple cleansing facial may not be enough for treating your skin.
You will need to go with the regenerating facial, which will include exfoliation, steaming, and some skincare masks as well.
5. Exfoliating Facial
Exfoliation facial includes removal of dead and dry skin cells from your skin surface. Exfoliation is an important part of the skincare routine as it not only gets rid of dull skin but also improves blood circulation and gives a healthy glow to your skin.
6. Aromasque Facial
This facial includes stress release face massage along with applying aromatic oils. If you have much tension and stress, this is the best way to let go of it and is good for your skin and blood circulation.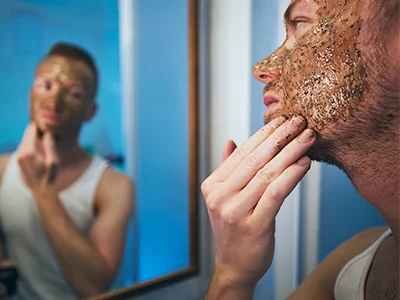 7. Oxygen Facial
Decreasing oxygen levels in your skin results in the signs of aging like fine lines and wrinkles. The oxygen facial helps in getting rid of wrinkles and fine lines by replenishing the oxygen levels in your skin.
Facial for men at home
With the advancement of technology and innovation, facial treatment at home has become very more common and convenient. With the best facial treatment device, you can get professional facials for men's faces at home. The Hot & Cool Device has 4 level temperature modes, and each mode serves multiple functions and will do remarkable benefits for your skin.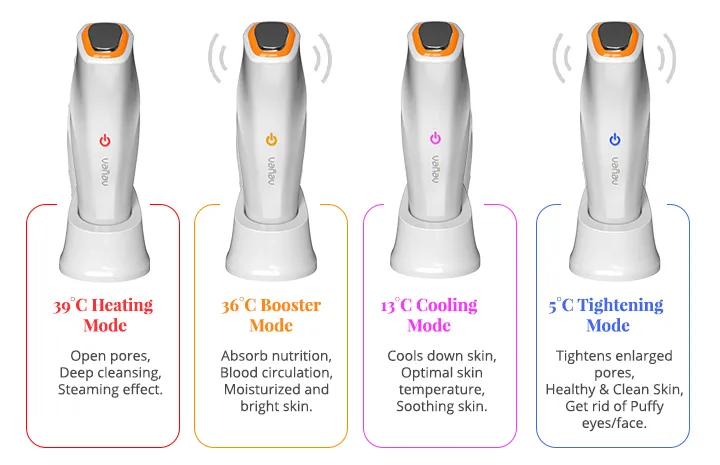 You can enjoy cleansing, exfoliation, steaming, an anti-aging face mask (use an anti-aging facial mask), toning, moisturizing, and a final soothing massage.
Unlike using facial products alone for your skin at home, which leaves your skin pores open and worsens your skin, Hot & Cool has 5°C Tightening Mode, which will close all the pores after the facial treatment and leaves your skin fresh, clean, and healthy.
Facial treatment for men is not a choice but a necessity
As you can see, it's important to take good care of your skin. A healthy and charming skin can do wonders in your life. So, make sure you give the best skincare for your skin and feel the difference.