Dubai Derma 2022 Witnessed the New Definition of Innovative Skincare from Vanav
March 9, 2022
2022-03-09 13:24
Dubai Derma 2022 Witnessed the New Definition of Innovative Skincare from Vanav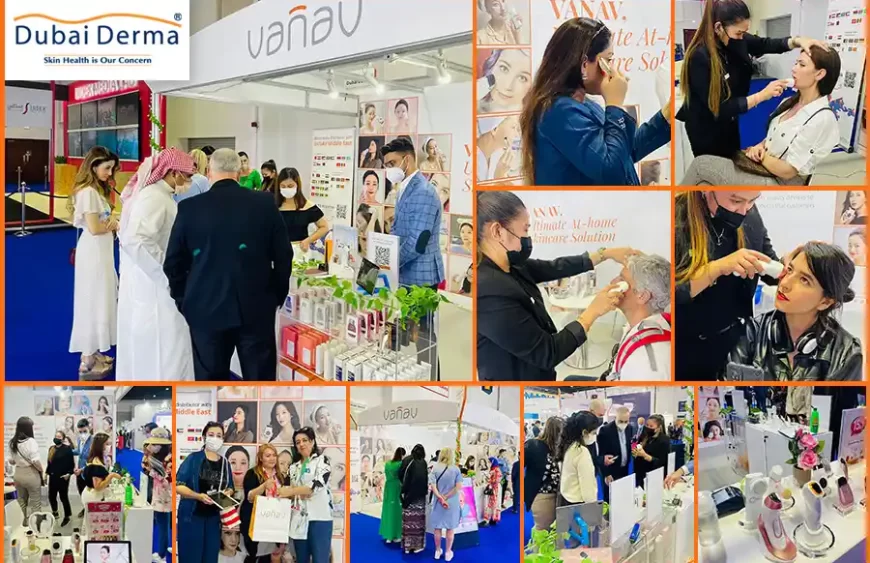 Dubai Derma 2022 Witnessed the New Definition of Innovative Skincare from Vanav
Dubai Derma 2022
Dubai Derma has become the leading Dermatology and Laser Event across the Middle East, Africa & Indian Subcontinent Markets. It is organized annually by Index Conferences & Exhibitions in cooperation with the Pan Arab League of Dermatology, the Arab Academy of Dermatology & Aesthetics (AADA), and the GCC League of Dermatologists with the support of the Government of Dubai and Dubai Health Authority (DHA).
The event Dubai Derma 2022 was held at Dubai World Trade Centre (DWTC). It is an exceptional platform to explore and exhibit the latest scientific innovations in the scopes of dermatology, lasers, and skincare. A potential audience of 14,500 visitors, 500+ Exhibiting Brands, and over 110 Participating and much more took part in the event.
Vanav at Dubai Derma 2022
Vanav is extremely happy to be a part of this grand event that held from 27th February 2022 to 1st March 2022. We were fully packed with a bundle of Innovative Skincare Devices, Amazing Offers, Exclusive New Launch Offers, Pre-booking Offers, a Handful of Gifts, and much more in store.https://youtu.be/E5rIqUuTrdEVANAV Dubai Derma 2022 – Day 1https://youtu.be/hZBeUMi0q9oVANAV Dubai Derma 2022 – Day 2https://youtu.be/I_quf9RR4zIVANAV Dubai Derma 2022 – Day 3
Our newly launched products Rolling Up and UP7 The Selection were the major highlights.
UP7 The Selection
The Brand New UP7 Selection is your ideal skincare partner with all in one skincare solutions, which includes the power of "Clean – Fill – Care"
UP7 The Selection comes with the following 3 replaceable heads:
1. Exfoliation Care Head
2. Galvanic Care Head
3. Line Care Head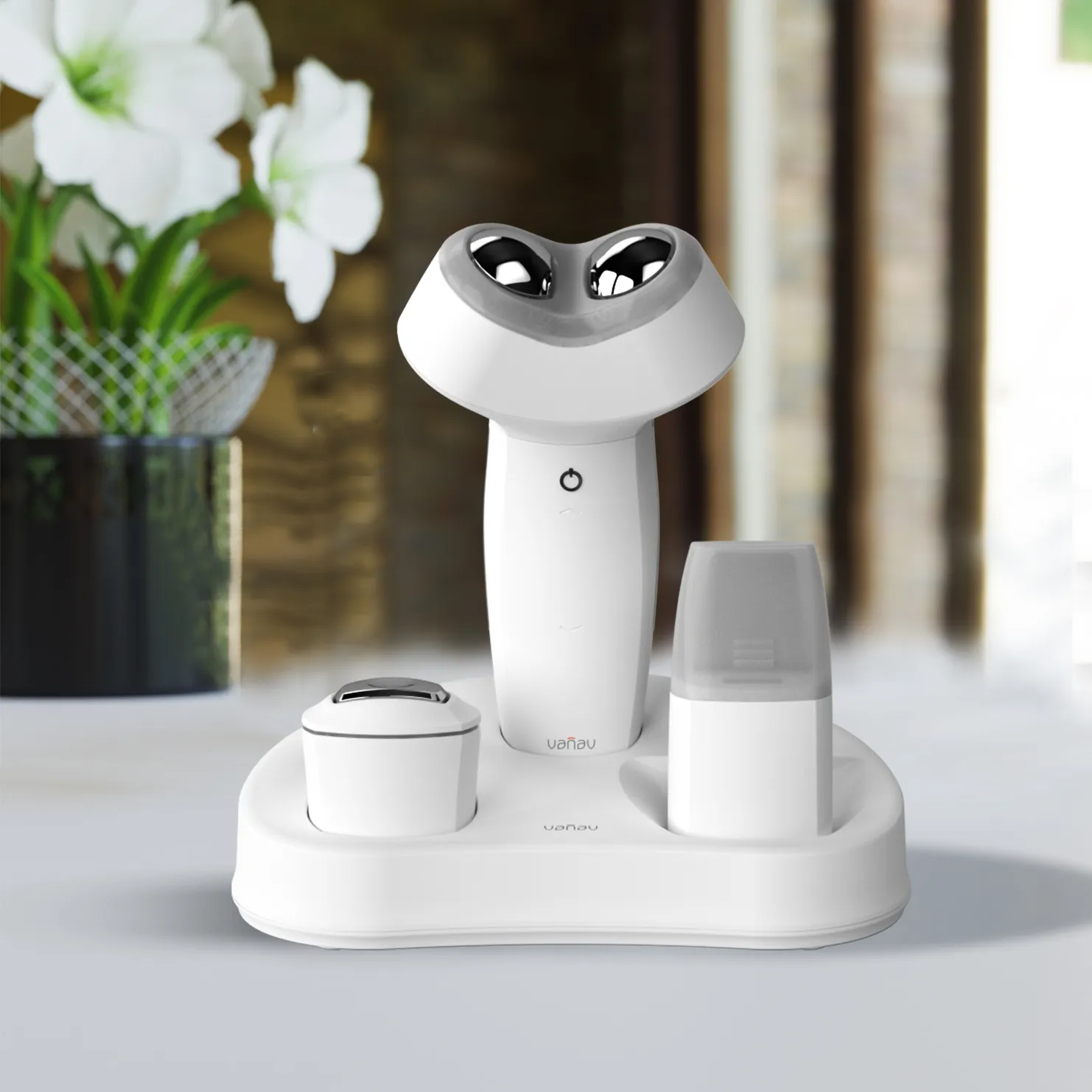 1. Exfoliation Care Head
Deeply cleans out impurities, make-up residues, blackheads, whiteheads, dead skin, sebum in your pores.
The ultrasonic blade produces 30000Hz ultrasonic vibration, which equals 30000 vibrations per second.
It helps deeply clean out impurities, make-up residue, sebum, and dead skin cells in your pores.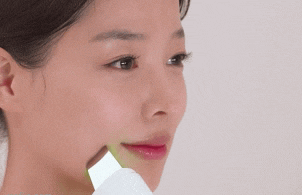 2. Galvanic Care Head
5 modes for Effective skincare cosmetic absorption and improves skin elasticity and firm skin texture.
Eye zone Mode / 2 minutes
Helps improve elasticity for eye-zone with the eye care product.
Moisture Mode / 3 minutes 30 seconds
Helps increase skin moisture with the moisturizer
Lifting Mode / 3 minutes 30 seconds
Helps lift the skin with lifting cream, anti-aging skincare product.
Vitamin C Mode / 5 minutes
Helps enhance the penetration of active ingredients of Vitamin C with the vitamin C skincare product.
Mask Mode / 6 minutes
Helps make skin smooth with the Mask Sheet.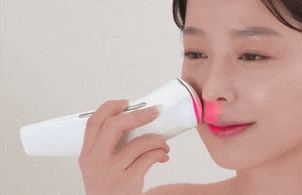 3. Line Care Head
Head with an angle ergonomically designed massage the jawline, neckline, and décolleté line. And it helps to make it a smooth and elastic line.
V-Line Mode / 3 minutes
Helps make a slim and sharp jawline.
Décolleté Mode / 5 minutes
Helps make beautiful décolleté line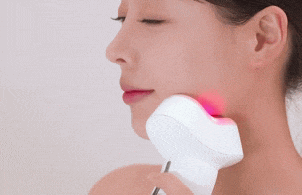 Rolling Up
Experience soothing massage with the UAE's First Self – Power Generating Beauty Device. Relax your muscles with the Kneading Massage Technique at an Ergonomic Angle. This compact yet powerful device has the following features and is a signature product that serves your skin as well as the environment:
Generates Micro-Currents and Red LED Lights from Frictional Electricity.
The kneading Massage Technique loosens the knotted muscle by kneading it.
An Ergonomic Angle of 64° is ideal for the optimal massage.
Titanium Coating is safe for any type of skin (even for sensitive skin)
The end of the handle gives effective acupuncture point massage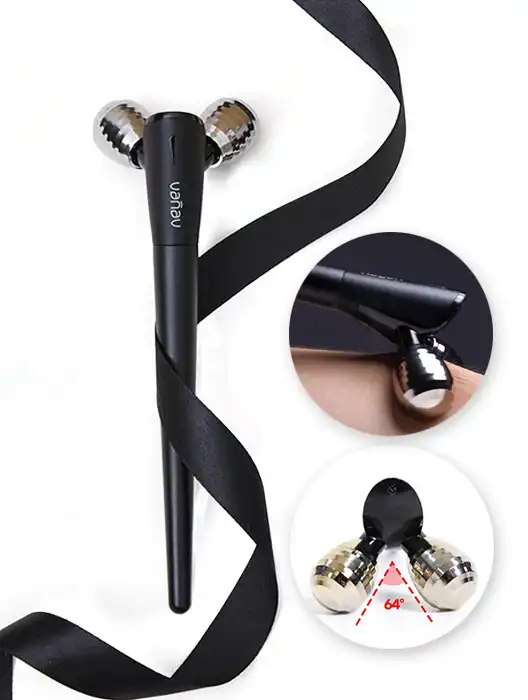 Let's take a step to protect Earth with Wearable Self – Power Generation. Take care of your skin with Vanav Rolling up while taking care of your Environment.
Other Innovative Beauty & Skincare Devices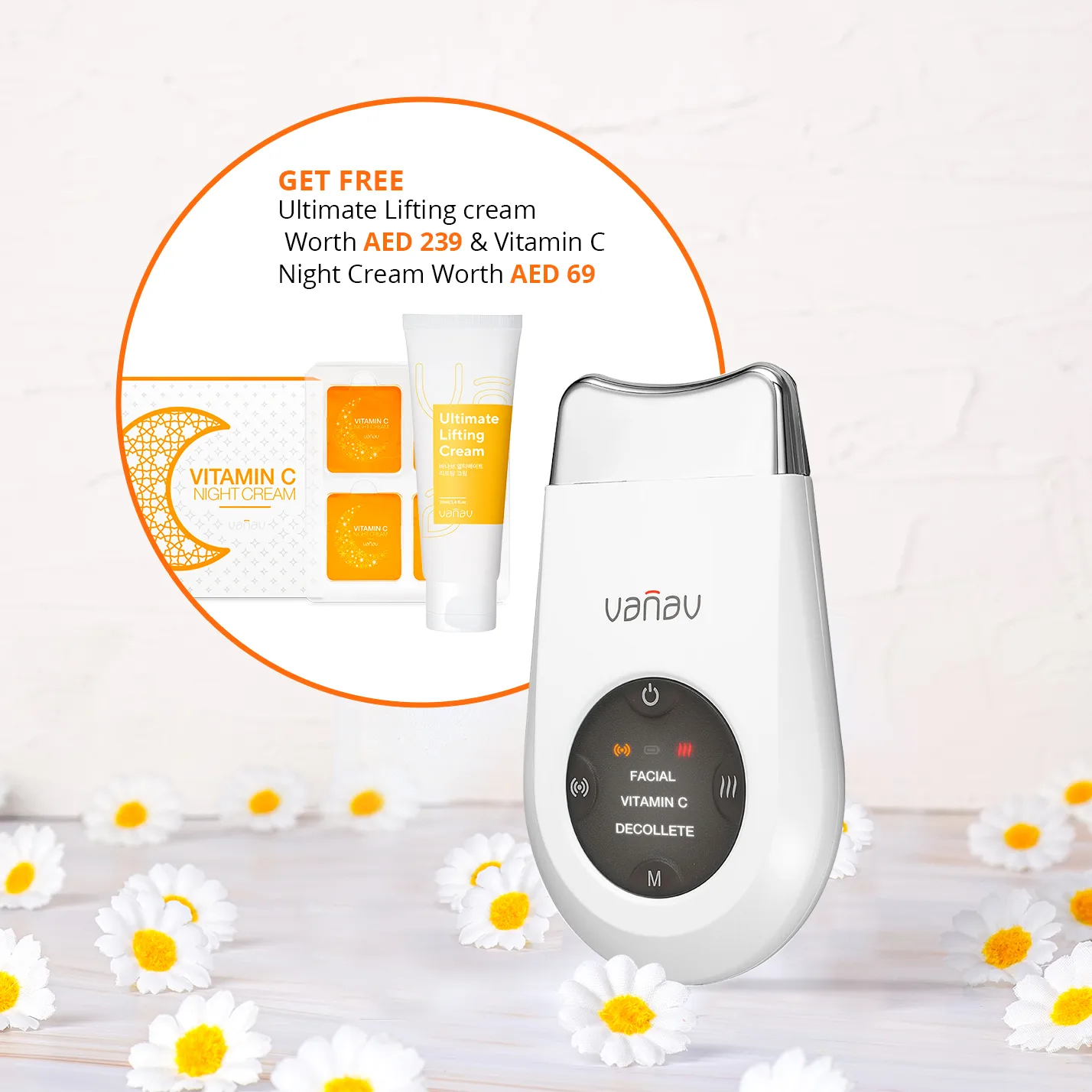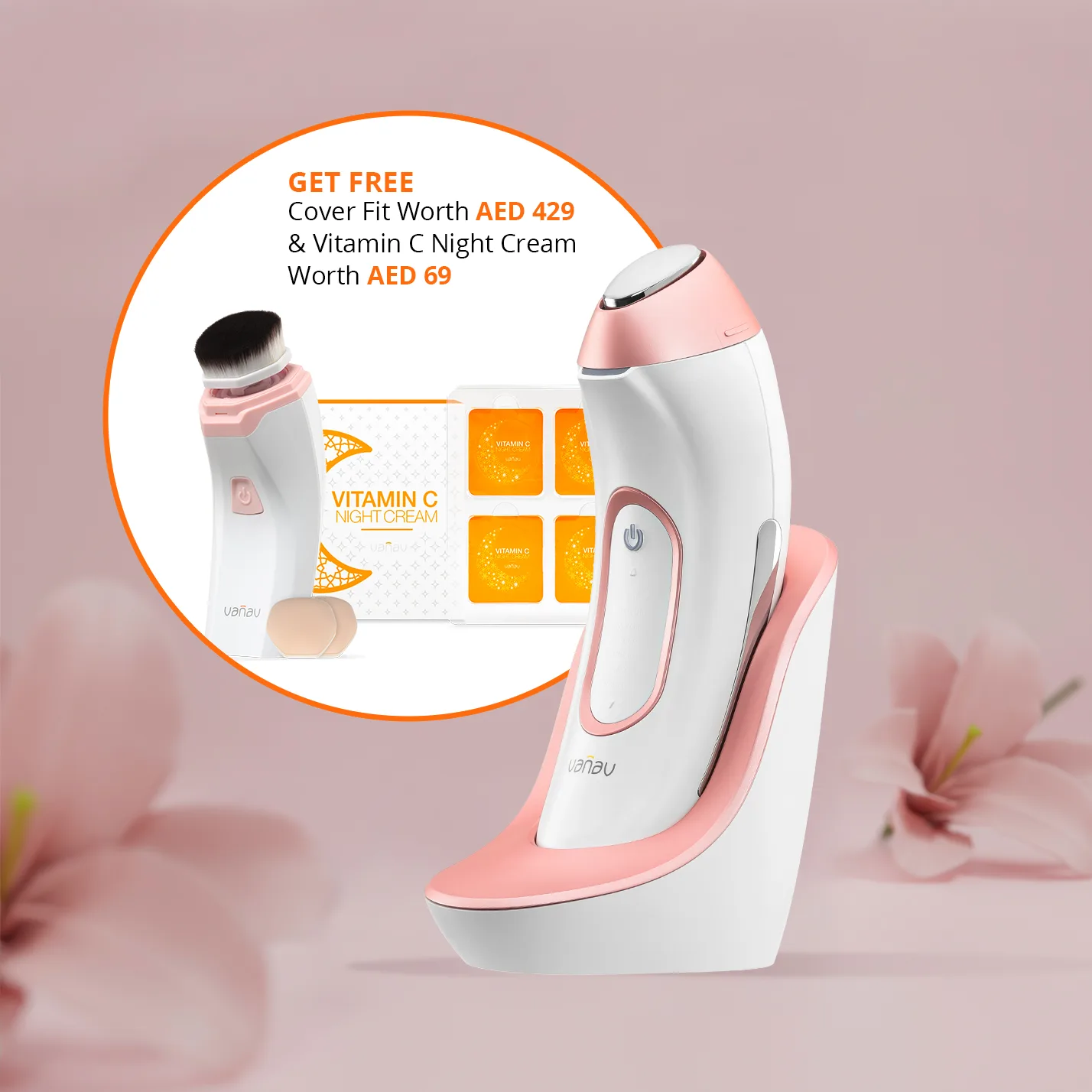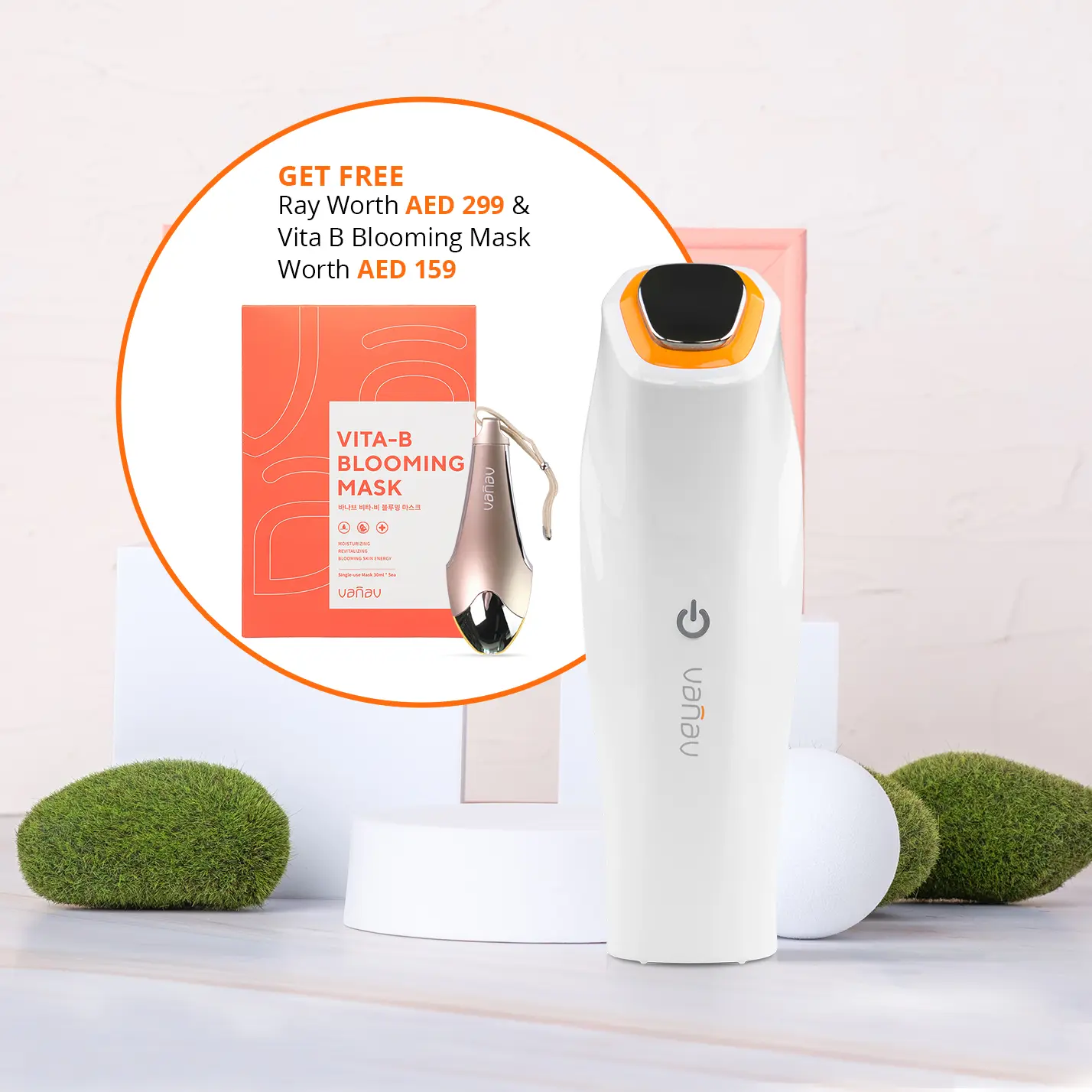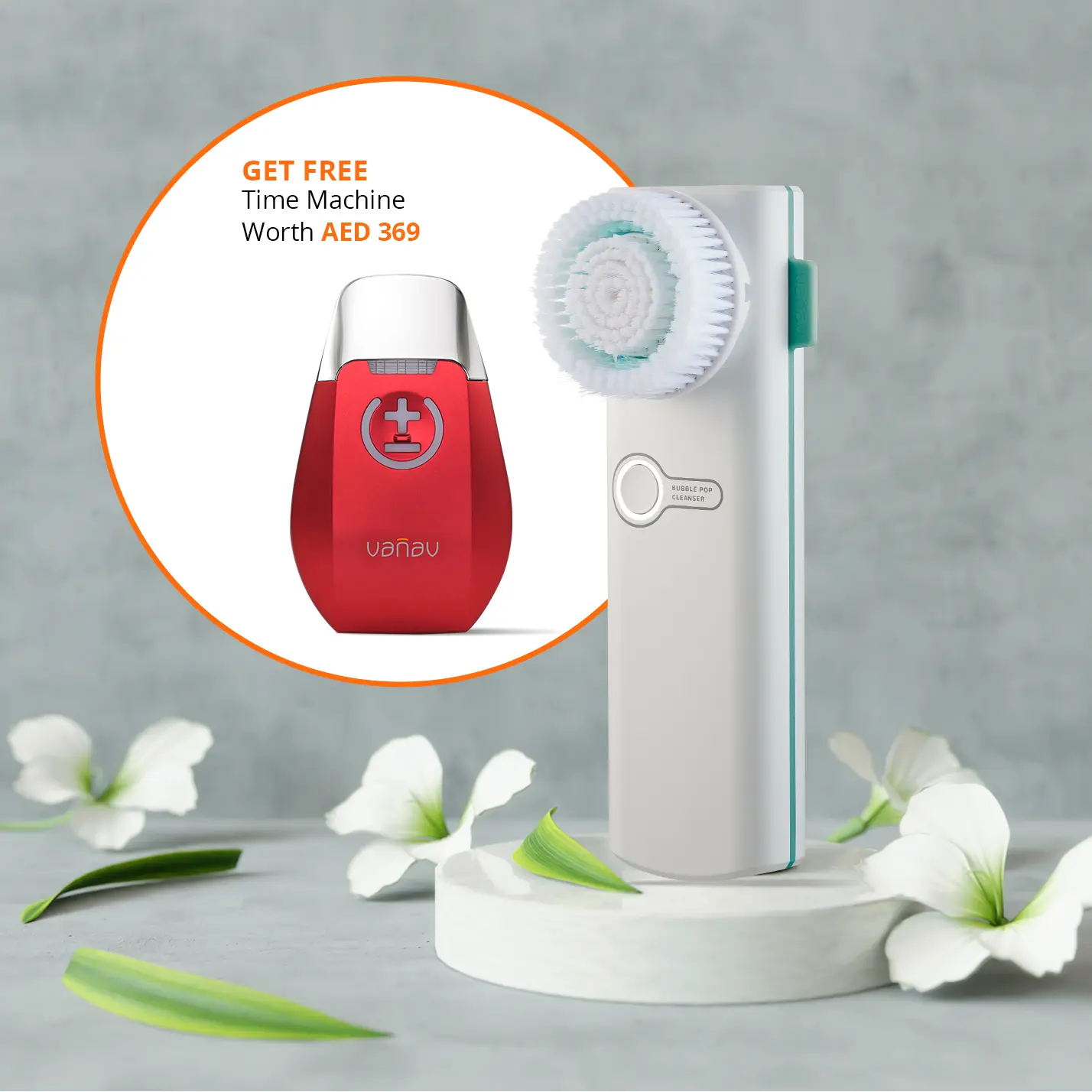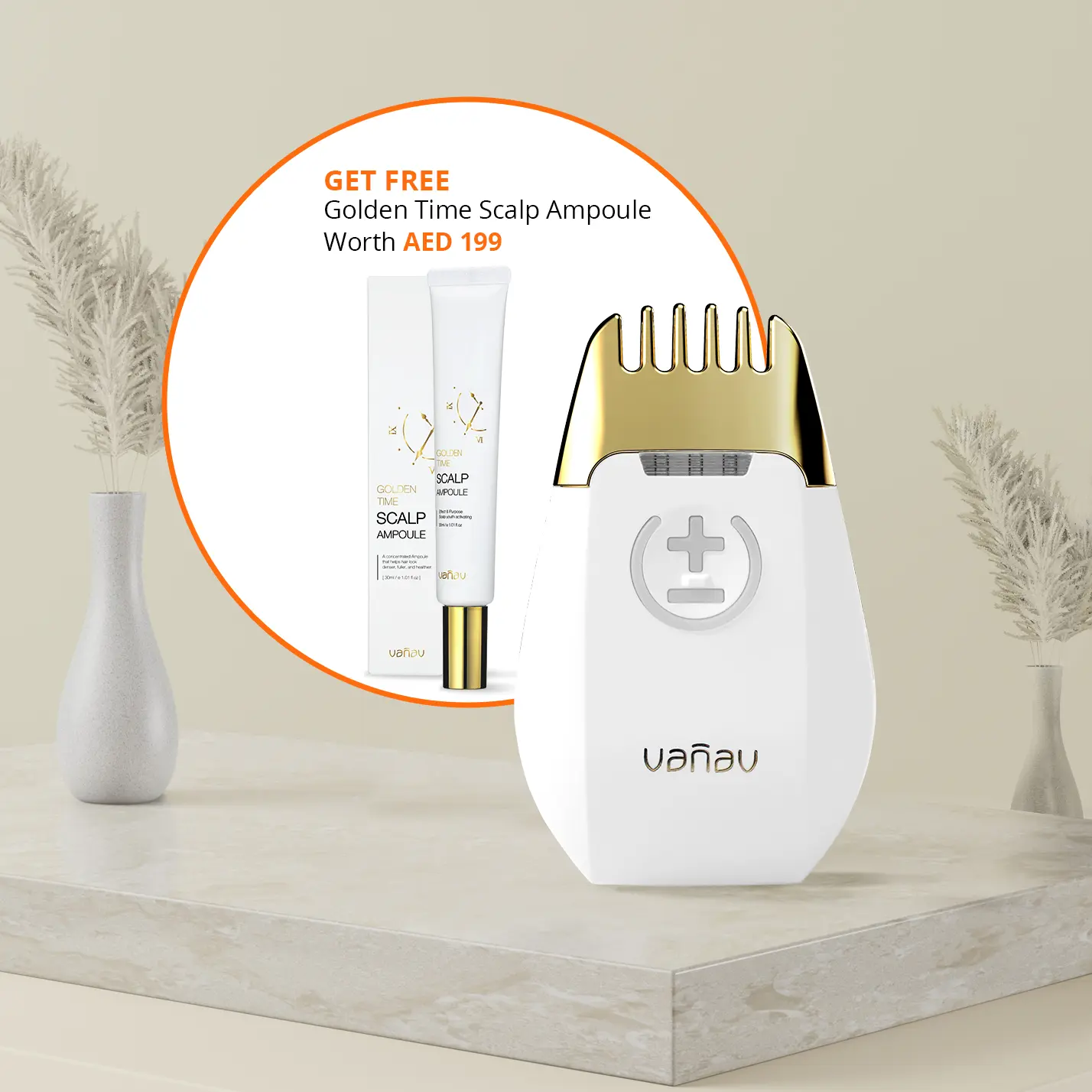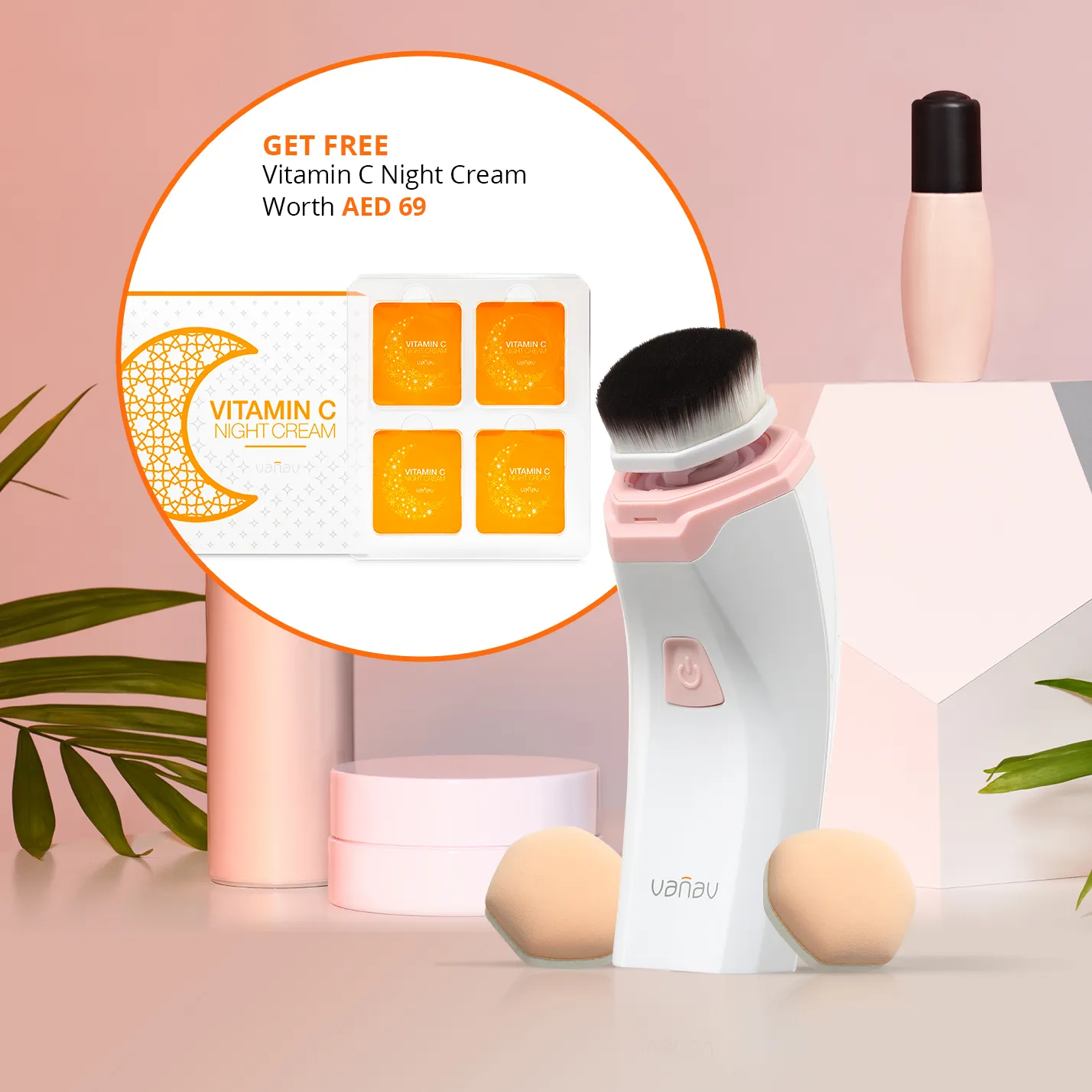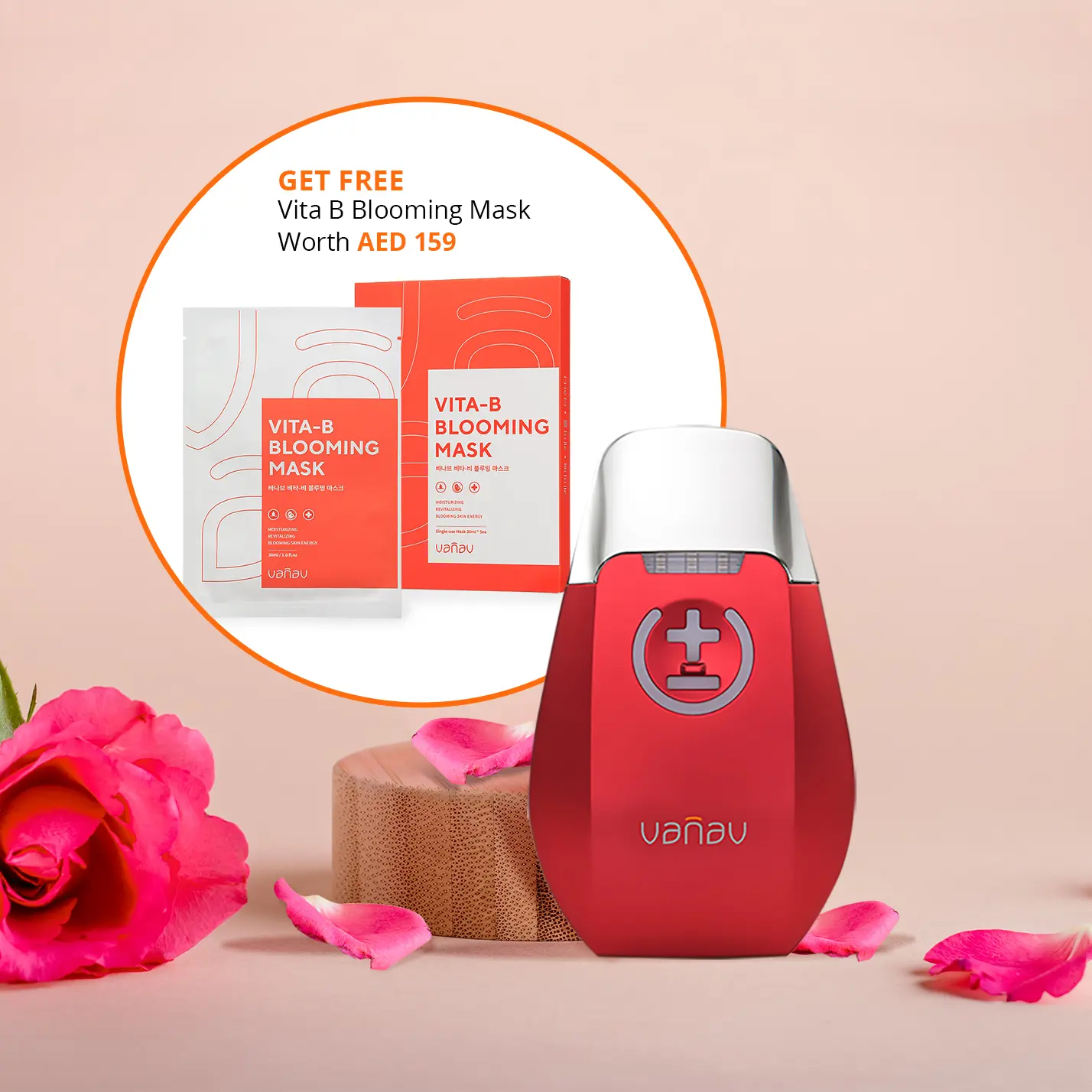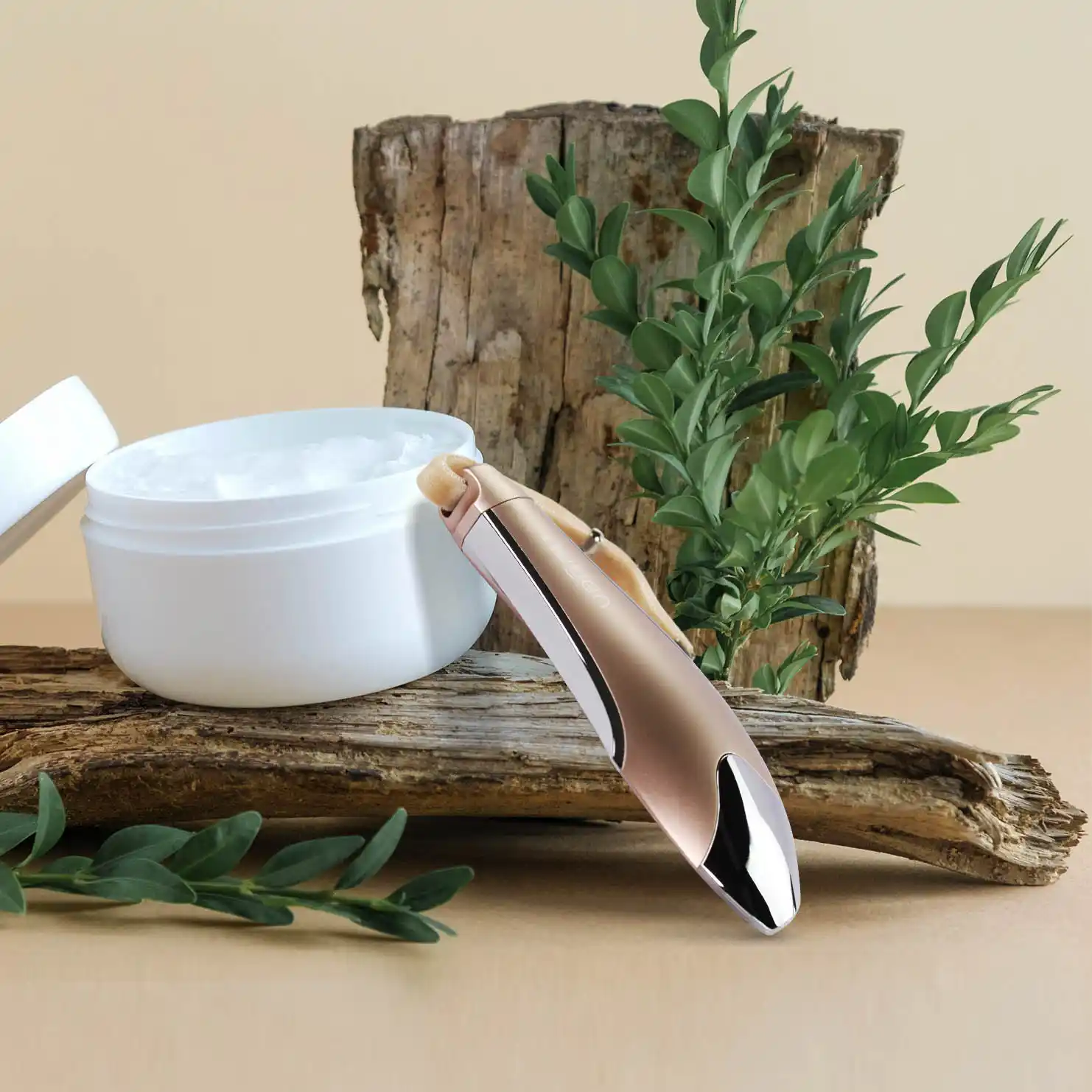 Thank You All
We had a great audience and wonderful experience to meet a large crowd who was interested in Vanav. Hope all the customers who purchased Vanav Products love it. We are extremely glad to see more and more people falling love with Vanav.


Once again, we thank each and everyone who made this event a great success.