How to get rid of Smile Lines or Nasolabial Folds: Causes, Solutions-Vanav
August 3, 2022
2022-08-03 10:27
How to get rid of Smile Lines or Nasolabial Folds: Causes, Solutions-Vanav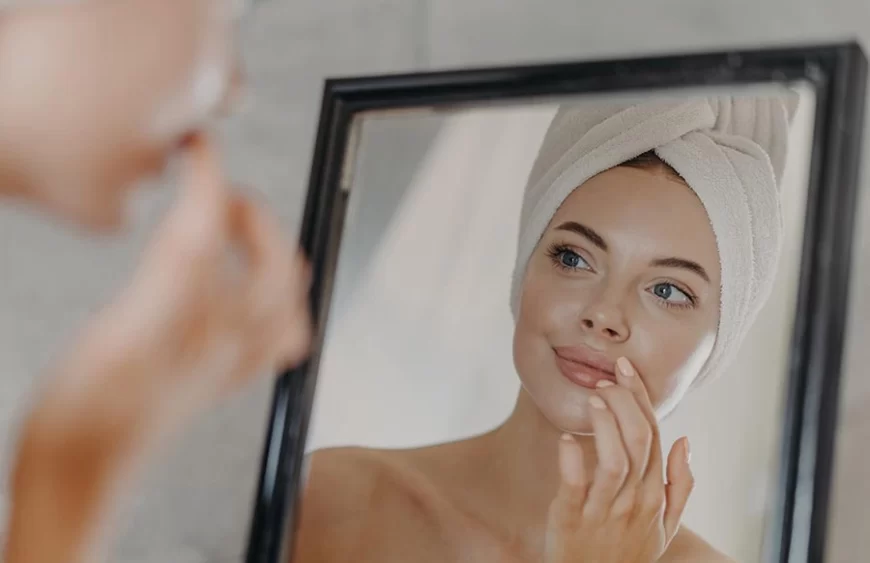 How to get rid of Smile Lines or Nasolabial Folds: Causes, Solutions-Vanav
What are nasolabial folds or smile lines?
Nasolabial folds, also known as smile or laugh lines, are lines or folds in your skin. It starts from 2 sides of your nose to both corners of your mouth. These folds, which are made of fibrous tissues and muscles, become prominent and permanently visible with age.Nasolabial folds are common among men and women and its completely normal if you have them. But if it bothers you and you are in search of measures to ger rid of your smile lines, then you have come to the right place. This guide on nasolabial folds will help you with it.
What causes nasolabial folds?
Before looking for the remedies let's understand the factors that are responsible for smile lines.
Aging:
With aging you lose collagen and elastin. These are the most important elements that retain the elasticity and resilience of your skin. With time, the structure of your cheekbones will become more flat. As a result, your cheeks become saggy and deepens the folds around your cheeks. With aging, your skin results with wrinkles, loose skin and nasolabial folds.
Smoking:
Collagen and elastin in your skin gets destroyed faster with smoking. This speeds up aging and hence gives your wrinkles, folds and unhealthy skin.
Sun & Pollution exposure:
Harmful sun rays play a crucial role in breaking down collagen and elastin. Thus, resulting in wrinkles and uneven skin texture.
Potential Weight loss or gain:
Losing weight can result in extra looser skin. If you gain weight, the chubbier the cheeks become resulting in more prominent smile lines.
Side sleeping:
Side sleeping may result in deeper nasolabial folds. If it's comfortable you can sleep on your back. Or else you can keep switching sides for sleeping. Only try them if they are convenient for you. Afterall, getting a sound good sleep is the best solution for your health and beauty.
Genetics
Your genetics also plays a major role in defining how our skin will age.

How to prevent nasolabial folds?

It's much better to prevent the chances for fine lines rather than treating them.
The following remedies can help you reduce the risk of developing laugh lines and reduce its appearance.

• Healthy Diet & Exercise

Having a balanced and healthy diet is important for your skin. Make sure you exercise regularly, drink plenty of water and get enough sleep. Your health is your skin's health.

• A big NO to Sun Exposure for Tanning

UV Rays can break down collagen and accelerate aging. Stop relying on tanning beds and sun to work on your tan. This will also result in age spots.

• Say Bye-Bye to Smoking

Get rid of your smoking habits or don't try them if you love your skin.

• Include antioxidants in skincare routine

Protect collagen and elastin in your skin with products that contain antioxidants like Vitamin C. Search for skincare products with Retinol, as it helps in boosting the production of skin cells to keep the skin young.

• A Nice Gentle Cleanser for face

Use mild face cleanser that doesn't irritate your skin. Checkout for the ingredients before using any harsh cleansers that do nothing but harm your skin.


• Moisturize twice a day

Applying moisturizing products will help to get rid of laugh lines. Not only it reduces nasolabial fold but also helps in improving the overall quality of the skin.

• Hello to Sunscreen

Apply sunscreen everyday with at least SPF 20. Keep applying it in every 2 hours. During summer and if you sweat more often, choose products with higher SPF, and apply them more frequently.

How to prevent nasolabial folds?

• Home Aesthetic care

Treating your skin with a beauty device at home can do wonders for your skin.
Using anti-aging skin products along with face-lifting devices helps to keep your skin from wrinkles and smile lines.

The Gua Sha head combines with Galvanic ions ensures that it enhances facial lines and reduce wrinkles in your face and neck. It also gives a fine-looking décolleté line. The Titanium material used is suitable for all kind of skin types (including sensitive skin). The 10,000 RPM micro vibrations help in improving blood circulation, muscle contraction and relaxation. Also, the Yellow LED Therapy in the devices stimulates skin muscle energy production. It also improves skin tone and helps in skin reproduction.

• Nasolabial Folds Filler

Fill creases in your skin by injecting a substance. This helps in lifting the skin and adding volume to the area. Fillers are a short-term solution which lasts 6 months to 2 years. Most of them lasts from 6 to 9 months. There are potential side effects for dermal fillers. So discuss with your dermatologist regarding these side effects : the injection site might be bruised, swelling and redness, skin rash and itchiness.
Other potential issues you need to be aware of include

Bleeding
Damaged blood vessels
Infection and scarring
Necrosis (tissue death)

• Surgery

To reduce nasolabial folds cosmetic surgeries including a cheek lift or face lift can be done. The procedure involves repositioning and reshaping your skin along with its underlying tissues.

Surgical procedures are not recommended, as it poses the risk of bleeding, infections, and other side effects. These surgical procedures may also cause complications and will take time for healing and recovery.

• Skin Resurfacing

The skin around the nasolabial folds can be made more youthful with the help of some skin resurfacing treatments. For instance, you can reduce age spots and scars with the help of laser skin resurfacing. Deep exfoliation can be done with Microdermabrasion. This gives a younger and thicker feel for your skin.

However, these treatments can help in reducing the prominent appearance of nasolabial folds. But they do not remove nasolabial folds.

• Dermabrasion

This procedure involves removing the top layer of the skin. The result will be a smoother and shiny skin. But check with your dermatologist regarding any burning or irritation it may cause.

• Skin Tightening Treatment

Skin tightening is done with the treatments like radiofrequency and ultrasound therapies. This stimulates collagen production and thus gives a better-looking skin.

Radiofrequency treatments require 2-6 sessions to get the expected results. You may also feel some heat during the long process.

• Thread lifts

Instead of removing the excess tissue of nasolabial folds, some of the facial skin is suspended with temporary sutures. This tightens the skin and reduce the appearance of the smile lines.

Nasolabial folds exercises

Even though there are no reliable research to prove that facial exercises can reduce the appearance of nasolabial folds, anyone can try them as they are not harmful.

Some people have pointed that they saw visible results with facial exercises. Face muscles are believed to be toned just like any other group of muscles.

Exercise for nasolabial folds include the following steps:

Pout your lips in an upward position, as if trying to kiss the top ceiling. Hold this pose for 15 seconds and do this 4-5 times.
Pout your lips then pull the corners of the mouth out. Hold this pose for 15 seconds and do this for 4-5 times.
Slightly open our mouth and pull the corners of the mouth further apart with both the index fingers (place it at the 2 corners of mouth). Hold this pose for 2—3 seconds and do it 25-50 times.

Wrapping up

Nasolabial folds are completely normal part of your face. Even though, they get more prominent and deeper over time, it is totally up to your wish to keep it or change it.
Choosing anti-aging beauty and aesthetic devices will be a safe and risk-free option to consider, if you are not into cosmetic surgeries, nasolabial folds filler or any reshaping. If you are opting for any such cosmetic procedures should have a detailed discussion with their cosmetic surgeons and healthcare professionals.