GESKE
September 27, 2023
2023-11-17 6:00
GESKE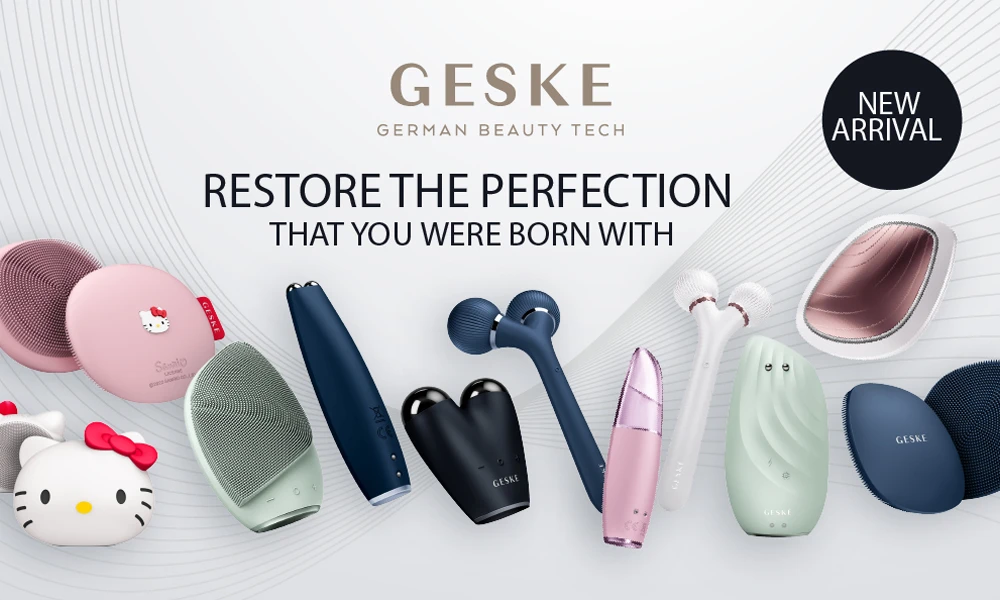 GESKE German Beauty Tech is the first holistic and award-winning innovative beauty brand that debuted in 2022, with the commitment to advance the personal beauty and skincare industries. Combining consumer tech products and dermatologist insights, GESKE German Beauty Tech is reinventing what personal skincare looks like.
GESKE German Beauty Tech will become available in 131+ countries with over 250 products, and 150+ specialized proprietary technologies offering professional solutions for holistic at-home skincare sessions to everyone.
1. What are the benefits of using NuFACE devices?
NuFACE devices can help improve facial muscle tone, reduce the appearance of wrinkles, enhance skin firmness, and promote a more youthful complexion.
2. Who should not use NuFace?
If you are under the age of 18, pregnant, have a pacemaker or other electronic implant, have epilepsy or seizures, have active malignancy, or are pregnant, you should not use the NuFACE Trinity Facial Trainer, NuFACE Mini, or NuFACE Classic.
3. How often should I use NuFACE?
For optimal results, it's recommended to use NuFACE devices 5 days a week for the first 60 days, followed by 2-3 times a week for maintenance.
4. How long does it take to see results with NuFace?
Immediate outcomes vary. It takes around 8 weeks to notice a decrease in fine lines and wrinkles. Some people get effects quickly, while others take a little longer. We recommend taking a snapshot before beginning treatment so that you may compare it throughout the course.
5. Should you use NuFace in the morning or at night?
After you've cleansed and dried your skin and applied a layer of priming gel, apply NuFACE. You can use the device in the morning or evening. It is advised that you use the device once every 24 hours for 5 minutes.
6. Can I use NuFace without gel?
A crucial component of using NuFACE devices is the priming gel. It conducts electricity and turns on the microcurrent device. The tool might cause stinging, irritation, and suffering without the gel. It also won't be effective.
7. Can You Use NuFACE Mini Under Eyes?
Although you can use the NuFACE near your cheek and eyes, you shouldn't use it directly on your eyes.
8. Can NuFACE be used on all skin types?
Yes, NuFACE devices are generally safe for all skin types. However, it's recommended to consult the user manual and perform a patch test before starting a new regimen.
9. Who Should Not Use NuFACE?
NuFACE devices are generally safe for most individuals, but there are certain cases when use may not be recommended. People with certain medical conditions or circumstances should avoid using NuFACE devices. This includes individuals who:
Have an implanted electronic medical device (such as a pacemaker or defibrillator).
Have active cancer or a history of cancer.
Are pregnant or breastfeeding. Have epilepsy or other seizure disorders.
Have open wounds, cuts, or infections on the face.
Have undergone recent facial surgery or procedures.
It's important to consult with a healthcare professional before using NuFACE if you have any of these conditions or if you're unsure whether the device is appropriate for you. Always prioritize your safety and well-being when considering new skincare and beauty treatments.