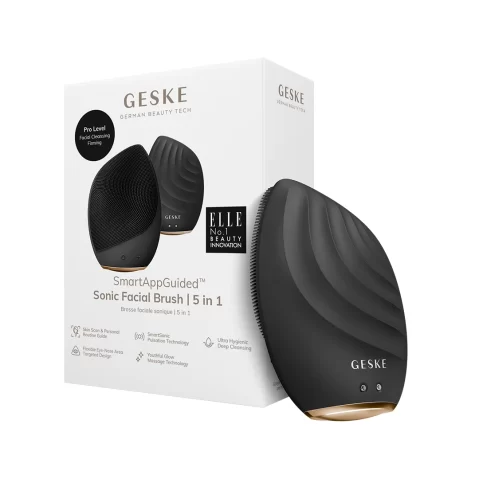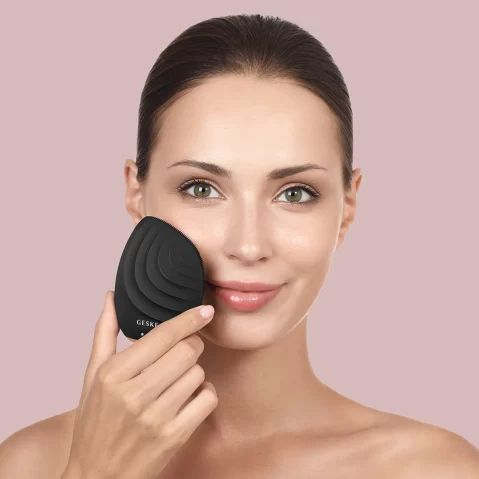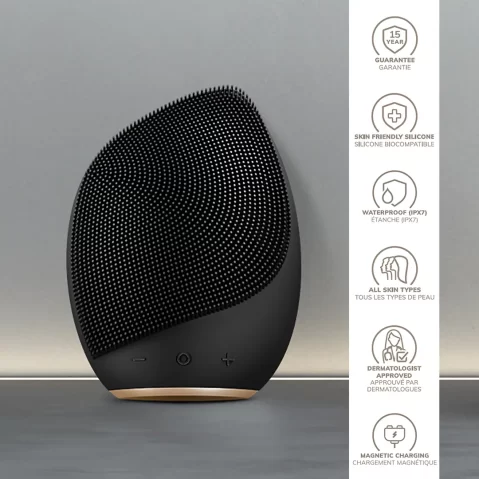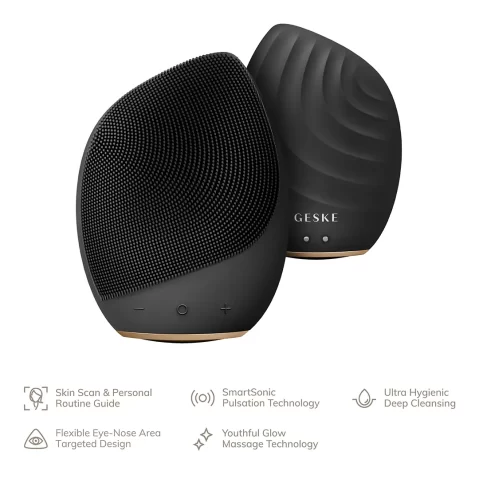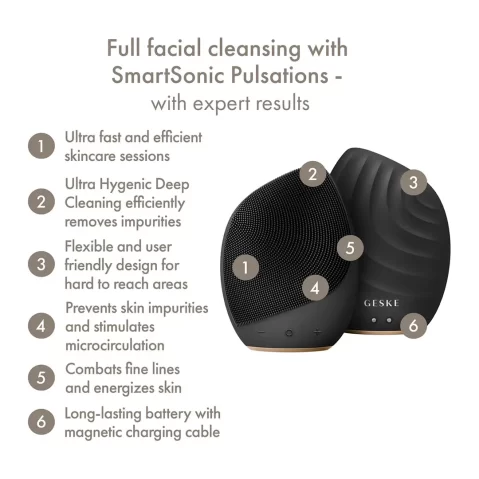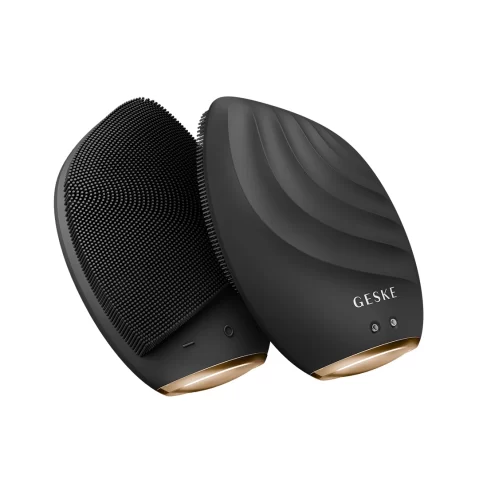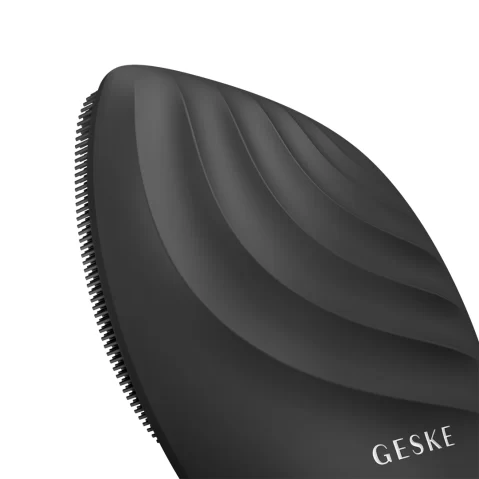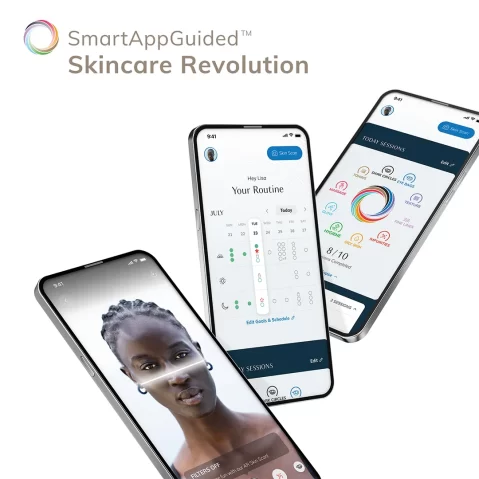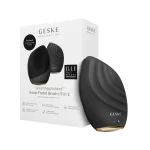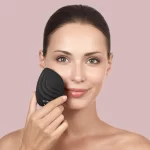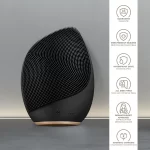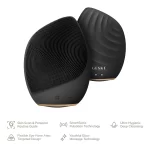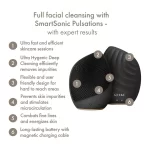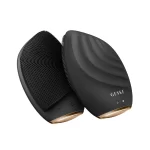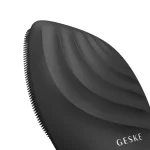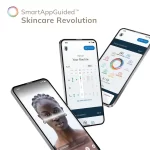 GESKE Facial Brush 5 in 1
Compact yet powerful – it's a cleanser and facial massager in one, ready to unlock natural, radiant and rejuvenated skin, starting at its deepest.
SmartAppGuided™ Sonic Facial Brush provides an ultra-hygienic deep cleanse that's perfect for your daily skincare routine. Say goodbye to dirt, oil, and make-up that clogs your pores in just seconds.
Benefits
Cleanses your skin in just seconds a day
Efficiently removes dirt, excess oil and make-up residue
Exfoliates your skin and unclogs pores
Minimizes the appearance of blackheads
3 in 1: Lifts, firms and tones your skin
Anti-aging massage
Daily deep cleaning
Achieving radiant, healthy-looking skin
All skin types
20
people are viewing this right now
Only
1
items left in stock!

Guaranteed safe & secure checkout
SmartAppGuided™ Sonic Facial Brush provides an ultra-hygienic deep cleanse that's perfect for your daily skincare routine. Say goodbye to dirt, oil, and make-up that clogs your pores in just seconds.
This is all made possible thanks to a perfect synergy between our patented SmartSonic pulsation technology with more than 8,000 pulsations per minute and super soft ultra-hygienic silicone touch points. The flexible targeted design for the eye and nose area ensures you don't miss a single one.
maximum benefit from using the Sonic Facial Brush | 5 in 1 flip the brush and enjoy the massage technology for a youthful glow that lifts, firms and tones your skin for that stunning, rejuvenated look.

More Products
Geske
We deliver on beauty industry promises with science-backed technology and ergonomically designed skincare devices and products that do exactly what they were meant to do: restore the perfection that you were born with.
| | |
| --- | --- |
| Name: | GESKE Facial Brush 5 in 1 |
| Model: | GK000010GY01 |
| Brand: | GESKE |
| Color: | Gray |
| Application: | GESKE German Beauty Tech |
Note: This product is a skincare device, not a medical device. It provide beauty benefits only but doesn't provide any product function for medical efficacy.
GESKE Facial Brush 5 in 1
User Manual + Quick Start Guide

GESKE Facial Brush 5 in 1
Description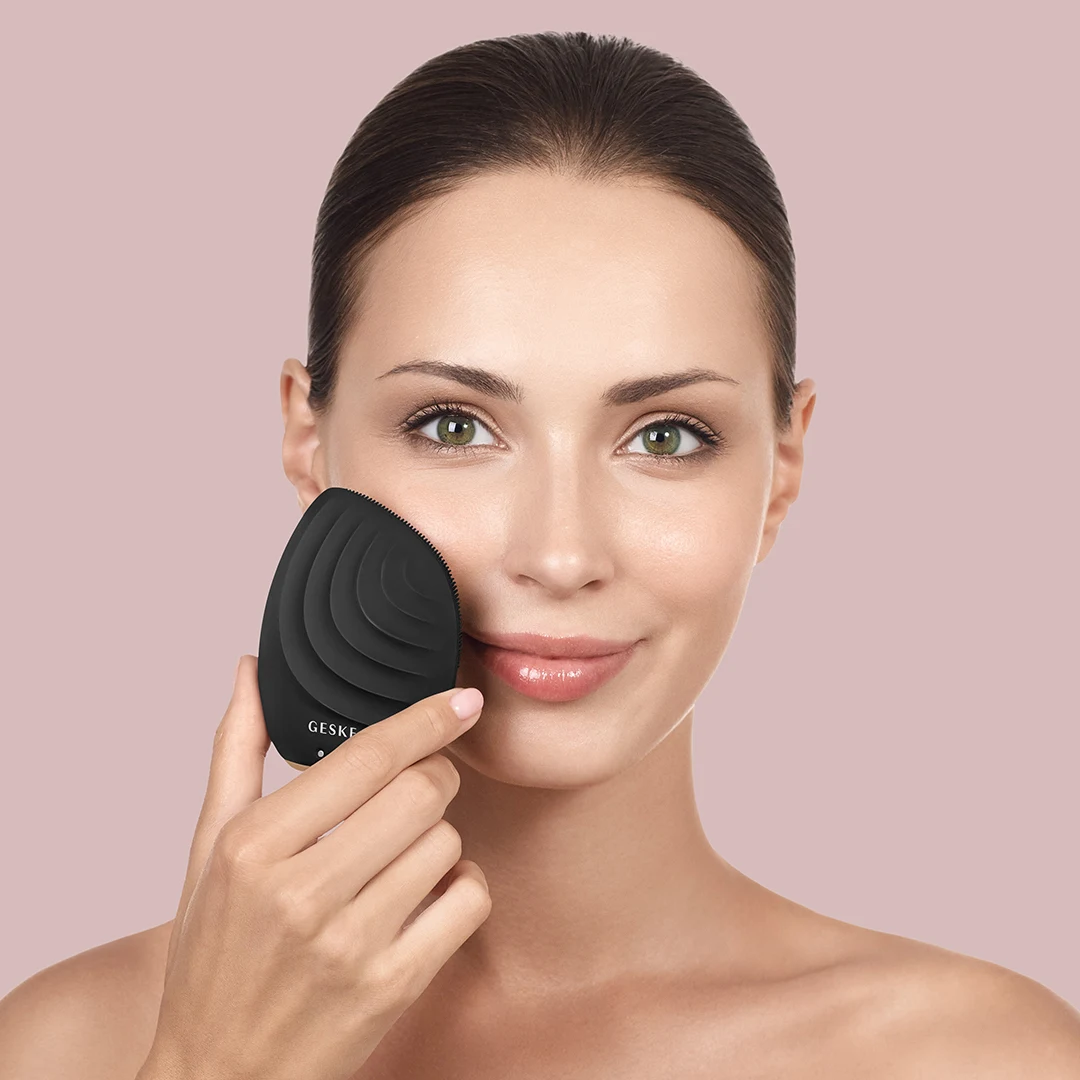 GESKE Facial Brush 5 in 1
The Geske 5in1 sonic facial cleansing brush will become your everyday ally on your way to healthy and radiant skin. The device uses SmartSonic technology, ensuring effective cleansing of pores and removal of excess sebum and dead cells. The massage function improves blood circulation, thus smoothing out fine wrinkles and restoring skin elasticity. Moreover, the brush thoroughly removes makeup remnants. The manufacturer has also prepared a dedicated application that will not only make it easier for you to control your beauty rituals schedule, but will also allow you to obtain a personalized care plan.
ELLE magazine confirmed the effectiveness of Geske products, honoring the brand with the No. 1 Beauty Innovator.
The secret of effective care
Enter the world of reliable care with Geske. Thanks to the sonic brush, just a few seconds are enough for your skin to experience thorough cleansing, which will positively affect its appearance and condition.
The device effectively eliminates impurities, excess fats and makeup remnants that can clog pores and cause skin imperfections.
It is also IPX7 waterproof, so you can use it freely. Find out how important proper facial cleansing is!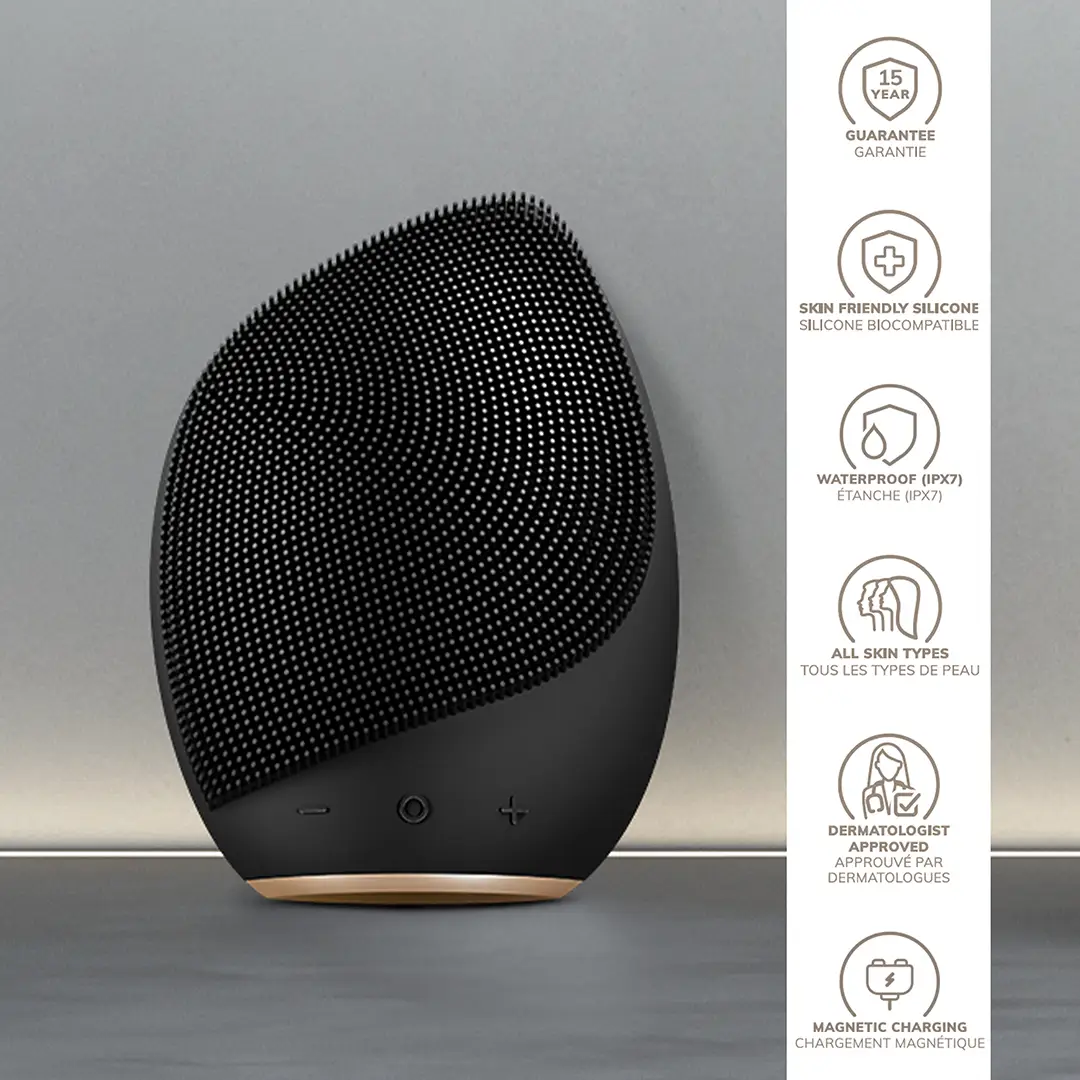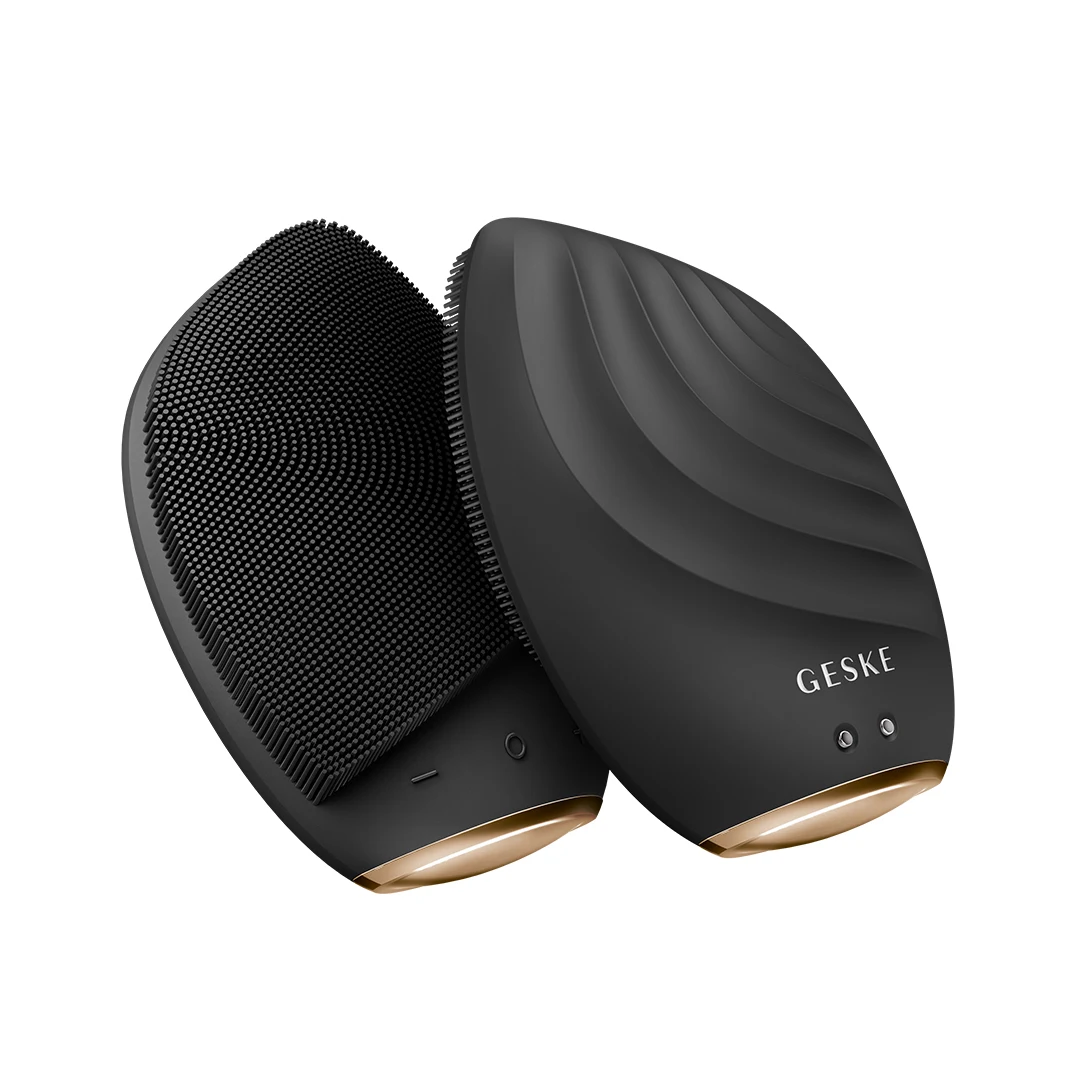 Beauty hidden in the details
The Geske brush works by gently exfoliating dead skin and effectively cleaning pores, which translates into a radiant appearance of the skin and minimizes the appearance of blackheads.
The vibrations stimulate microcirculation, stimulating skin cell renewal. However, precise cleansing of pores helps prevent excessive accumulation of sebum and impurities, reducing the risk of imperfections.
Choose a bit of luxury during your daily care and awaken the inner beauty of your skin!
Reliable lifting and pulsation technology
The brush allows you to perform a Youthful Glow massage, which provides a lifting effect and contributes to improving cell oxygenation and tissue tightening, and as a result – increasing skin elasticity.
Additionally, its action helps in more effective absorption of care cosmetics, positively affecting skin toning. SmartSonic pulsation technology is responsible for the efficient operation of the device, which provides up to 8,500 pulsations per minute. The refined design allows you to perform treatments even in hard-to-reach areas of the nose and eyes.
Everything with comprehensive care in mind!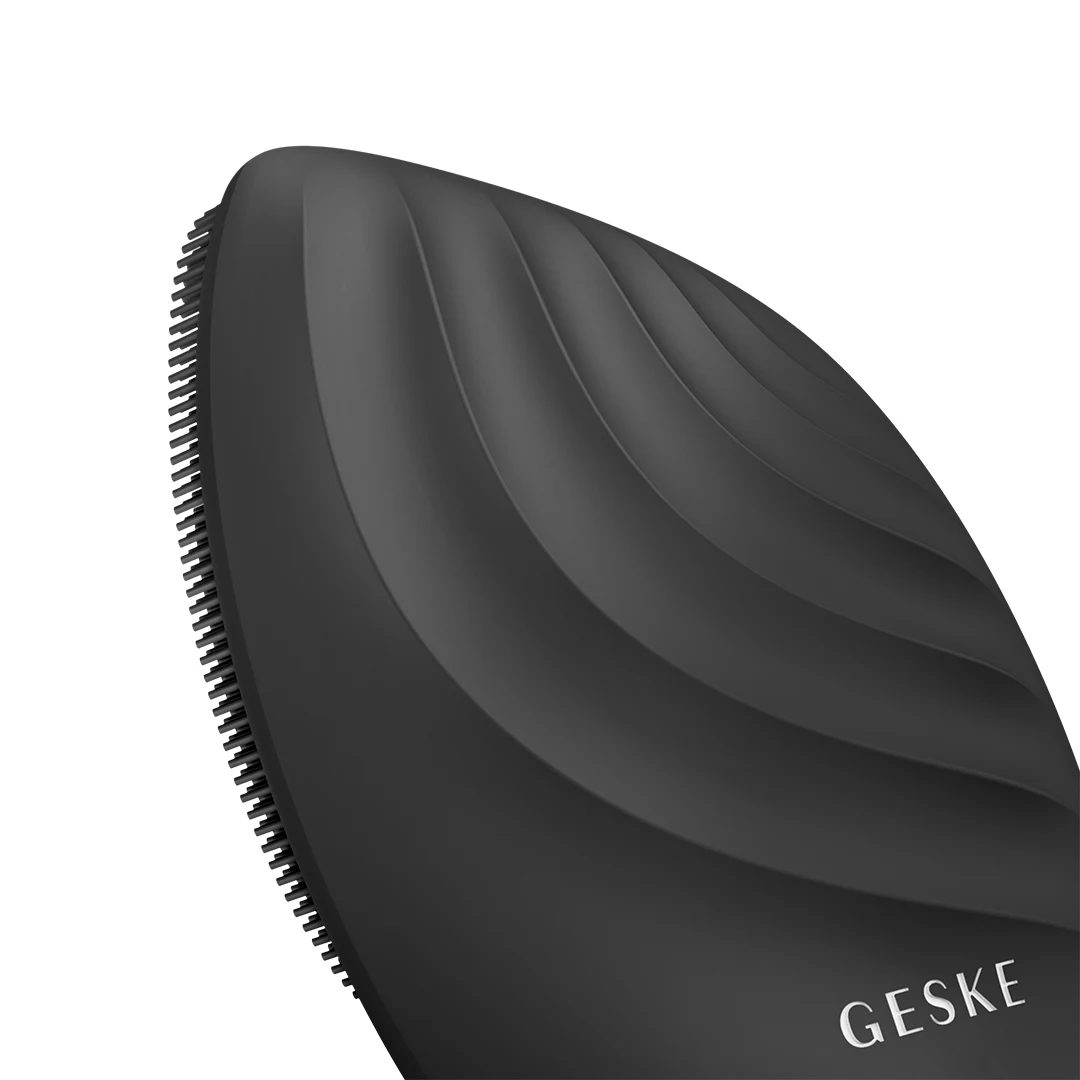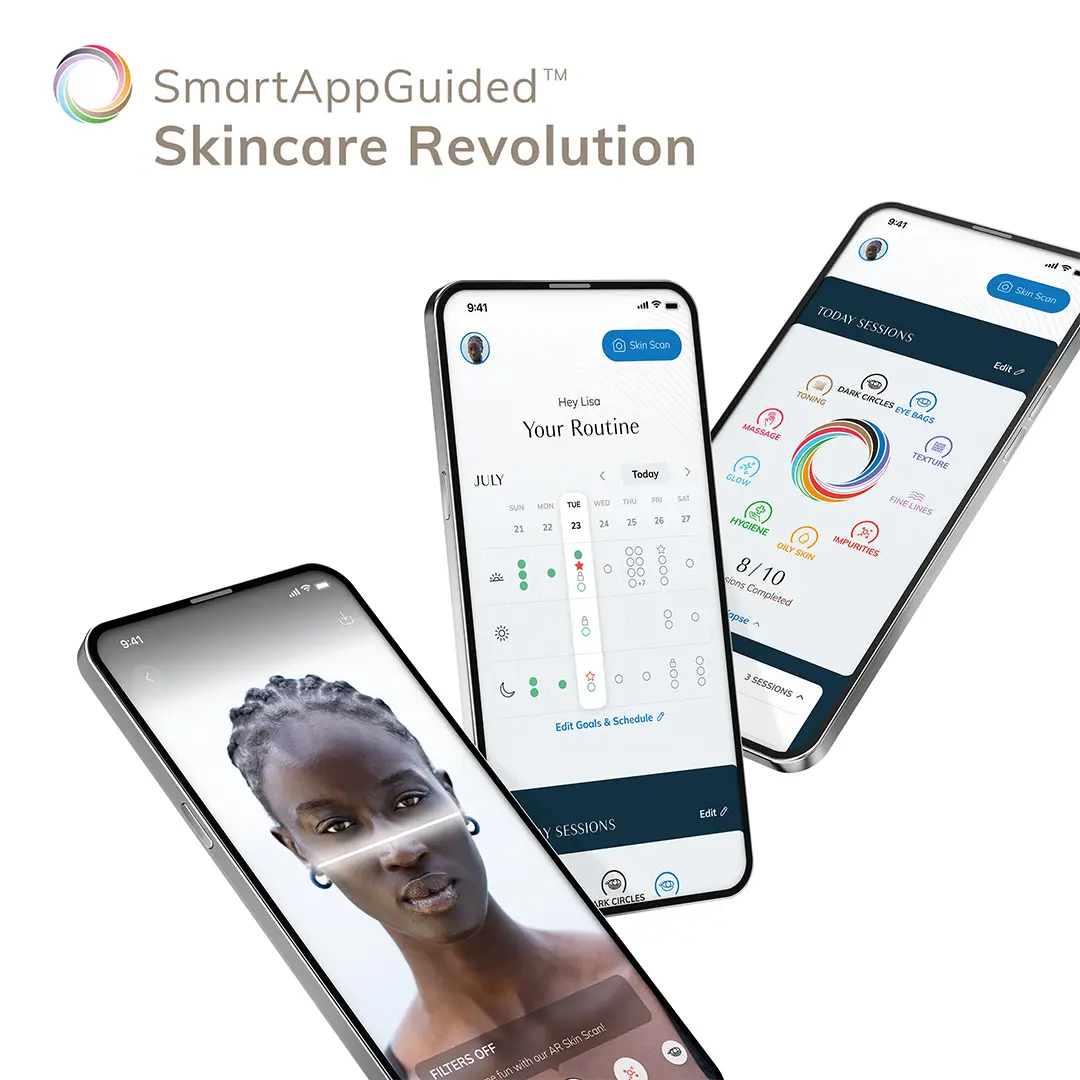 Access personalized Routine Guides with the GESKE Beauty app.
Explore a range of skin care options using the GESKE German Beauty Tech app, which is backed by advanced artificial intelligence technology. How it works. An algorithm will scan your skin and analyze its needs, taking into account condition, type and potential problems. It will then create a personalized skin care plan for you based on this. You will also find thousands of video tutorials by professionals who will tell you the secrets of effective skin care. In addition, you will conveniently browse other Geske products and read detailed descriptions of their functions and uses.
The app is available in the App Store and Google Play stores.
There are no question found.