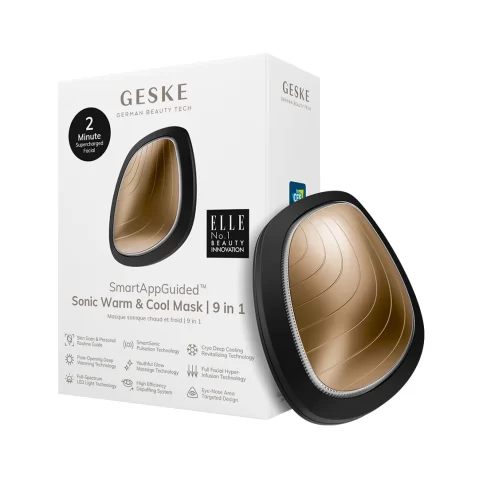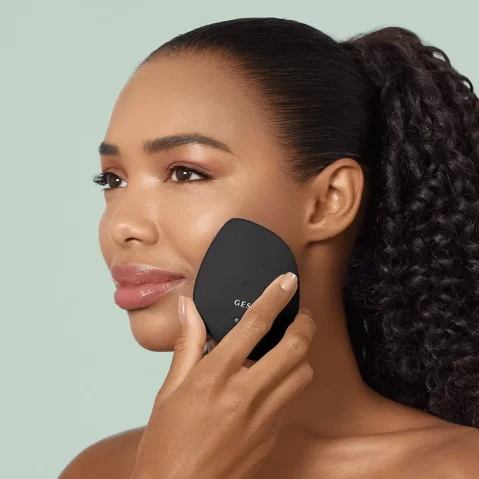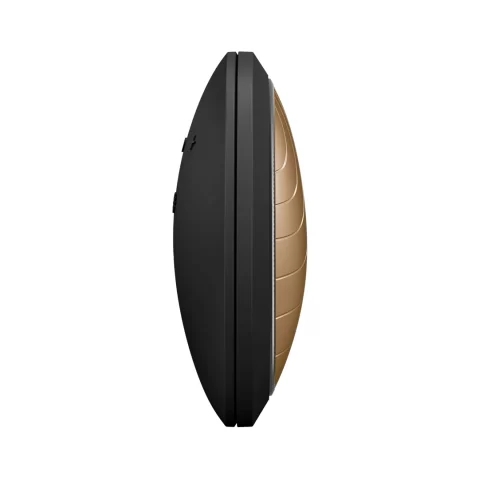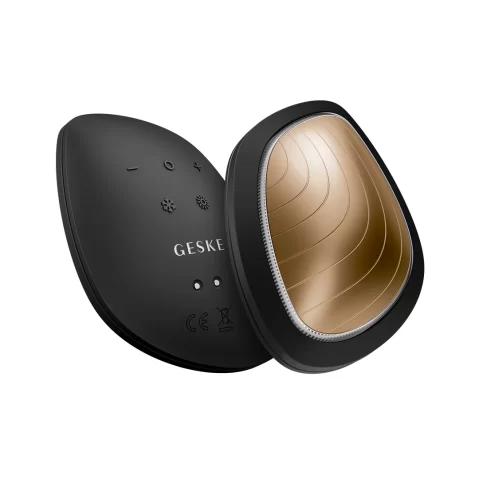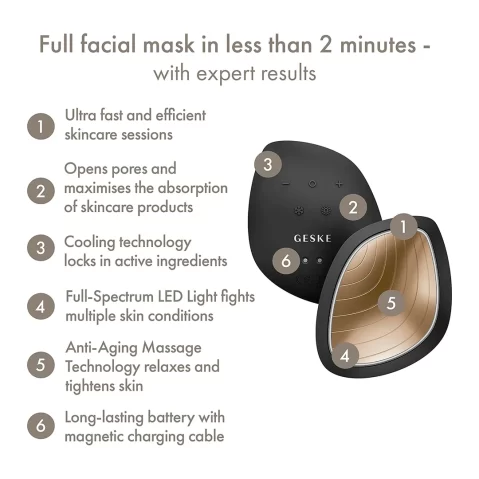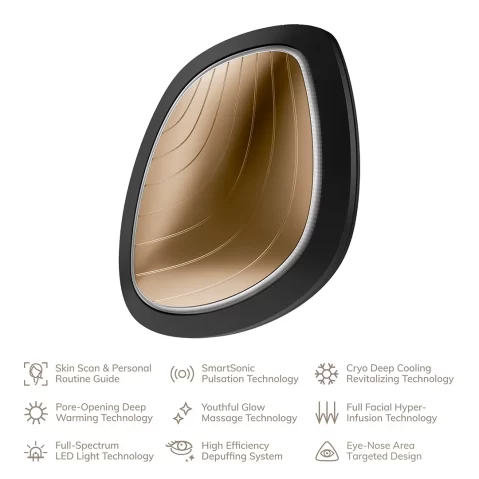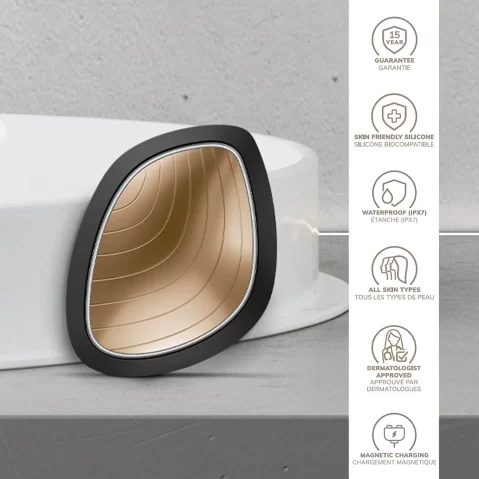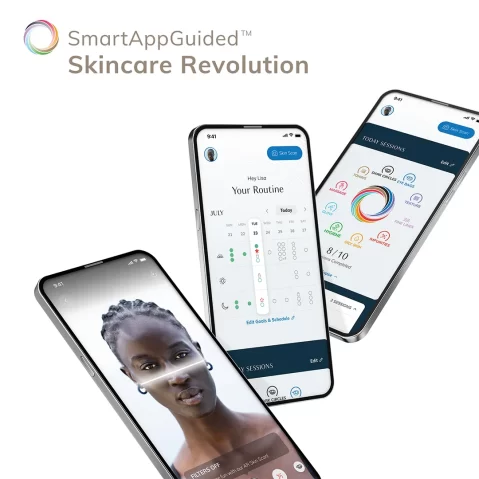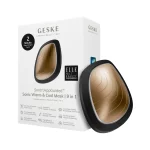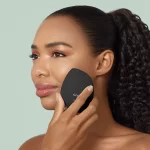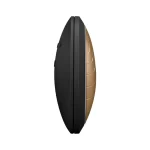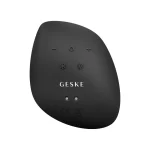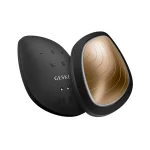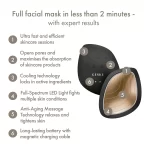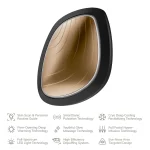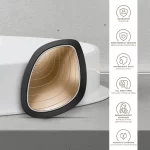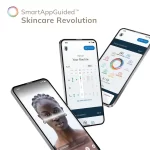 GESKE Sonic Warm & Cool Mask 9 in 1
Discover the 2022 Cosmoprof Award winner: Effectively apply a face mask, fight the first signs of aging or enjoy hot and cold massages – all that and much more from our SmartAppGuided™ sonic heating and cooling mask 9 in 1.
Benefits
All-in-one solution for the ultimate spa experience that fits in your hand
Specially designed multi-temperature surface to meet your skin's needs
Ergonomically shaped for ease of use
Heat or cool sessions at optimal temperatures
Anti-aging massage
Complete facial skin care
All skin types
26
people are viewing this right now
Out of stock

Guaranteed safe & secure checkout
See for yourself how this advanced multi-purpose face mask that has convinced so many experts will make you forget about selfie filters and take care of your skin to a new level.
From the 2-Minute Super Charged Mask Facial! By adding the pore-opening deep-heating and hyper-infusion technology for the whole face, the face mask helps your already nourished skin to absorb the active ingredients of your skin care products at a deeper level, where they can reach your skin in the most efficient way. improve. With the targeted design for the eye and nose area, you can be sure that every area of ​​your face gets the attention it needs.
patented cryo deep cooling technology instantly shrinks pores to a minimum and the high efficiency decongestant system reduces puffiness, always giving you that rejuvenated, energized look.
to top it off, the SmartAppGuided™ sonic heating and cooling mask also gives you our full spectrum LED light technology with LED lights in different wavelengths and colors. This technology is proven to fight signs of aging while rejuvenating your skin - depending on which of the 8 shades you choose, the beneficial effects will differ. Of course you can also choose to complete your Routine with all colors to get the most out of your sonic warming and cooling Mask.
Last but not least, our SmartAppGuided™ sonic warming and cooling face mask features SmartSonic pulsation technology that gently shakes loose dirt and invisible makeup residue through more than 8,000 sonic pulsations per minute. The tension points of the facial and neck muscles experience a deep and satisfying relaxation thanks to , while at the same time the radiance of your skin is stimulated to a whole new one.

More Products
Geske
We deliver on beauty industry promises with science-backed technology and ergonomically designed skincare devices and products that do exactly what they were meant to do: restore the perfection that you were born with.
| | |
| --- | --- |
| Name: | GESKE Sonic Warm & Cool Mask 9 in 1 |
| Model: | GK000005GY01 |
| Brand: | GESKE |
| Color: | Gray |
| Application: | GESKE German Beauty Tech |
Note: This product is a skincare device, not a medical device. It provide beauty benefits only but doesn't provide any product function for medical efficacy.
GESKE Sonic Warm & Cool Mask 9 in 1
User Manual + Quick Start Guide

GESKE Sonic Warm & Cool Mask 9 in 1
Description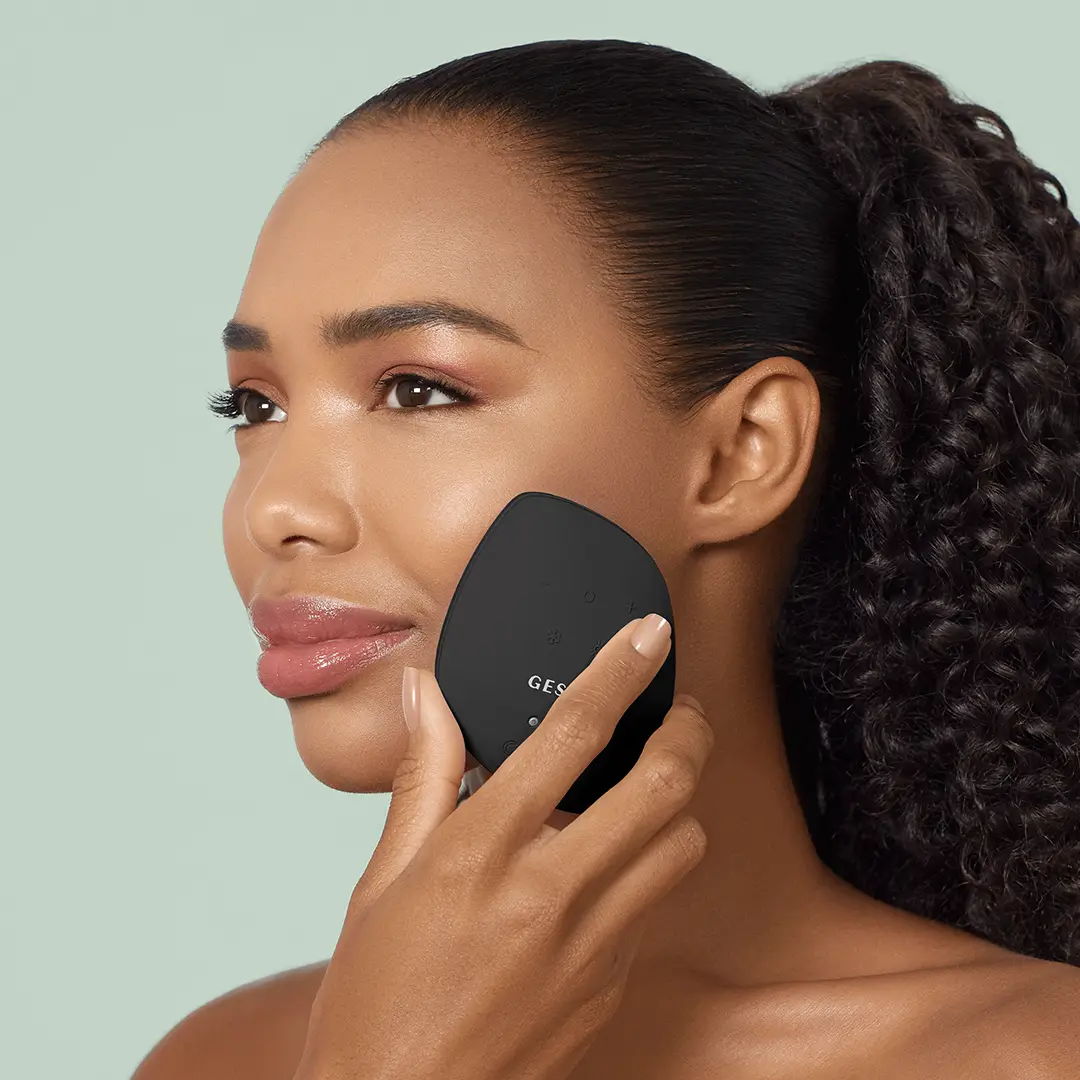 GESKE Sonic Warm & Cool Mask 9 in 1
Give your skin what it really needs! The Geske 9in1 sonic facial massager will help you achieve amazing results.
Thanks to advanced technologies such as SmartSonic Pulsation Technology, Cryo Deep Cooling Revitalizing and Youthful Glow Massage, the massager offers comprehensive care at every stage.
From deep cleansing, through lifting and firming, to reducing swelling! The device is intended for all skin types, and the dedicated application will make skin care even easier.
A revolution in skin care
The Geske massager uses advanced technologies that will take your care to a completely new level.
SmartSonic Pulsation technology uses over 8,000 pulsations per minute, effectively removing impurities and makeup residues, leaving the skin thoroughly cleansed.
The device also offers deep heating technology, which opens pores and prepares the skin for subsequent stages of care, as well as hyperinfusion technology, thanks to which the active ingredients of care products reach the deeper layers of the skin.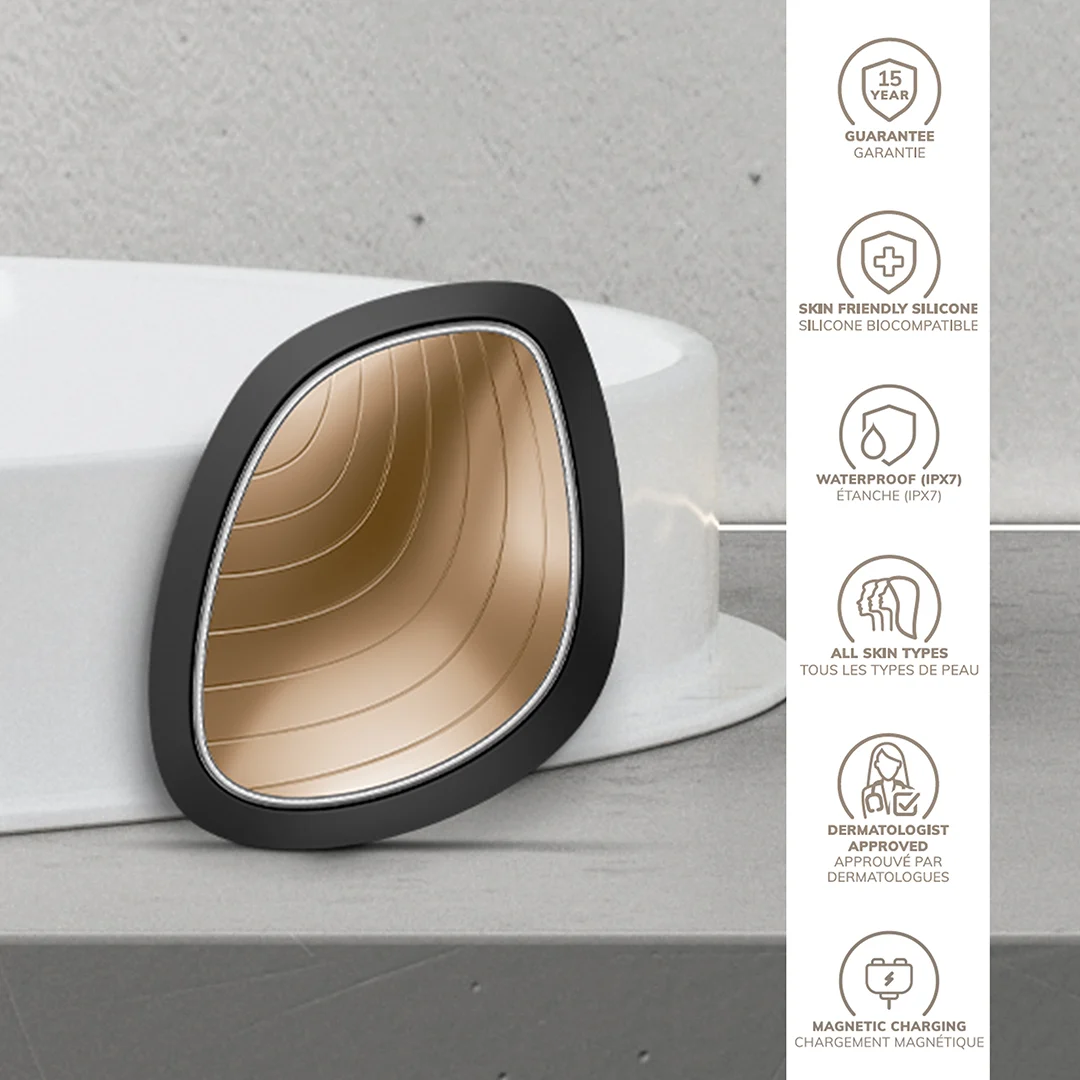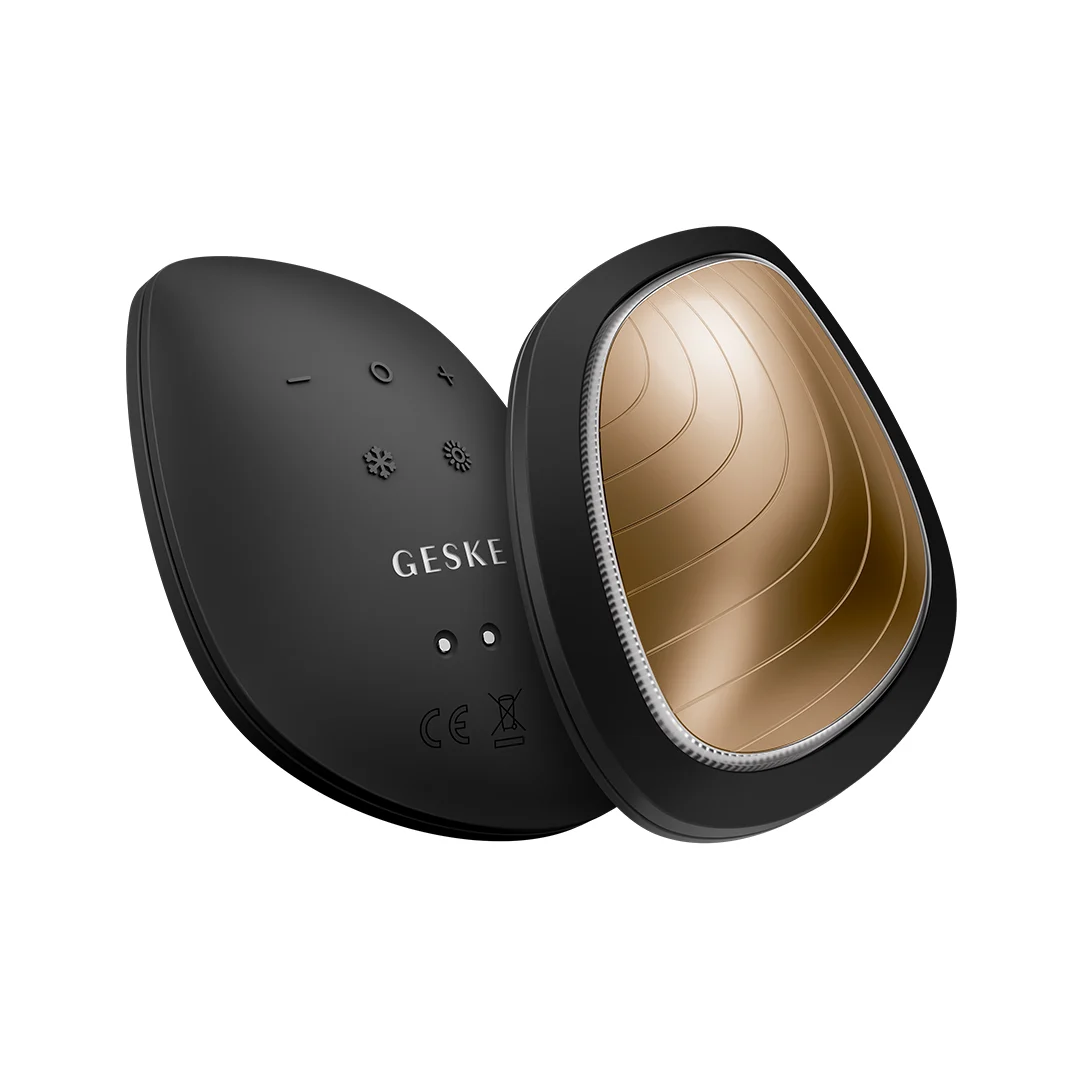 Your helper in the fight against the signs of aging
Restore your skin's youthful glow! Youthful Glow Massage technology offers a 3-level massage that lifts and firms the skin, restoring its vitality and radiant appearance.
By gently massaging, it stimulates blood circulation, while supporting the effectiveness of your beauty sessions! Full-Spectrum LED light technology offers as many as 8 different colors and several wavelengths, so you can easily adjust the operation of the device to your needs.
Forget about swelling on your face
The High Efficiency Depuffing System is a perfect solution for people struggling with swelling. Its action visibly reduces swelling, especially around the delicate eye area.
The device also uses the innovative Cryo Deep Cooling Revitalizing technology, which not only reduces swelling, but also reduces skin fatigue and the visibility of pores to a minimum.
In addition, the massager has been designed to ensure precise operation even in hard-to-reach places, such as around the eyes and nose.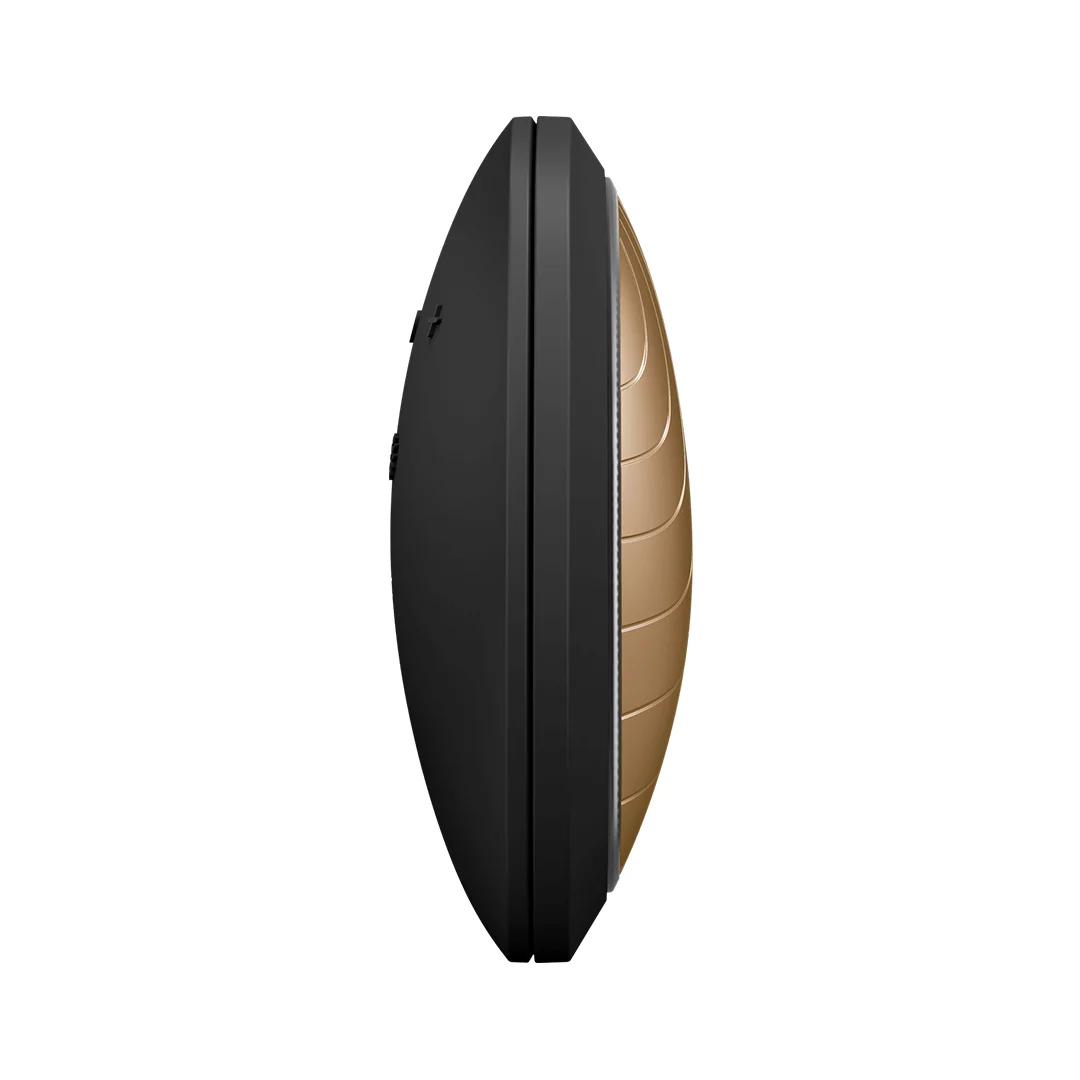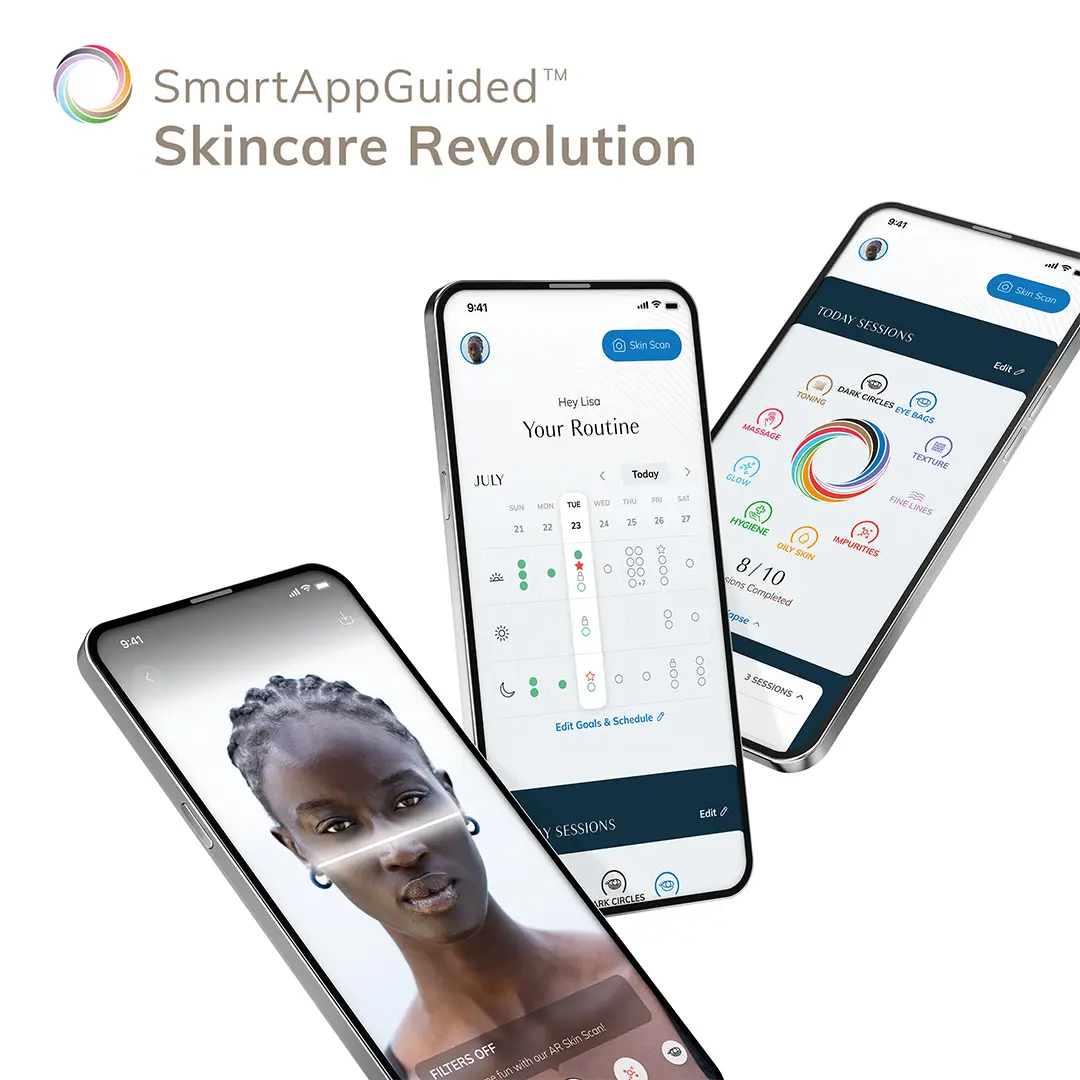 Access personalized Routine Guides with the GESKE Beauty app.
Explore a range of skin care options using the GESKE German Beauty Tech app, which is backed by advanced artificial intelligence technology. How it works. An algorithm will scan your skin and analyze its needs, taking into account condition, type and potential problems. It will then create a personalized skin care plan for you based on this. You will also find thousands of video tutorials by professionals who will tell you the secrets of effective skin care. In addition, you will conveniently browse other Geske products and read detailed descriptions of their functions and uses.
The app is available in the App Store and Google Play stores.
There are no question found.