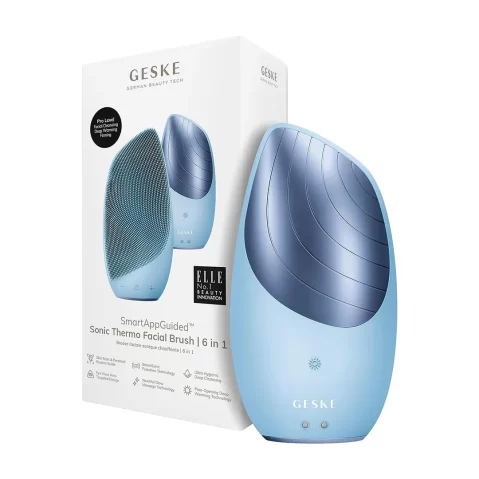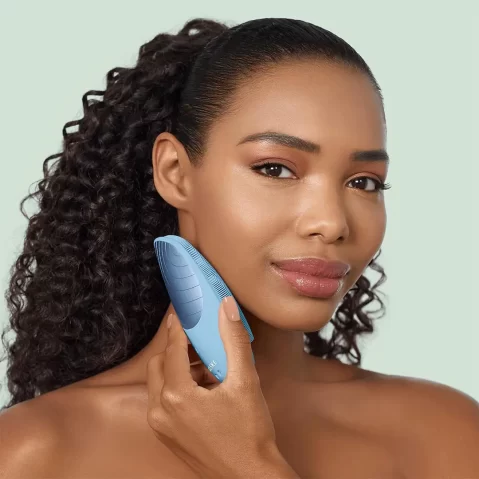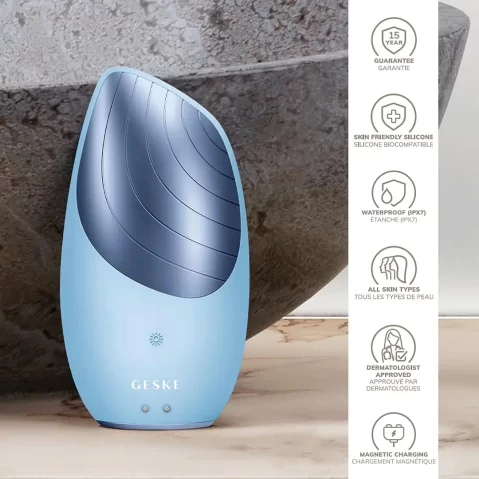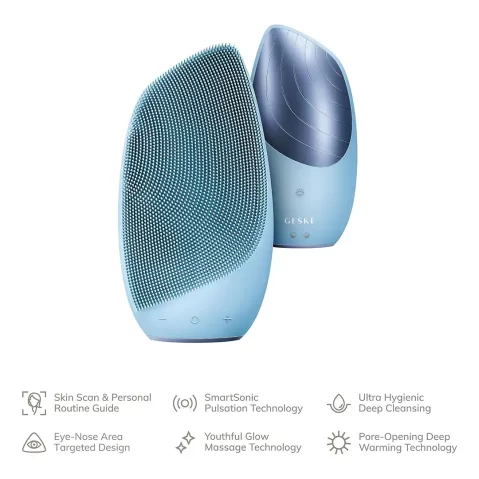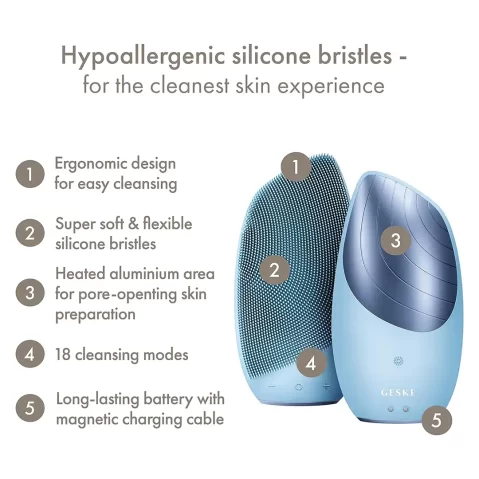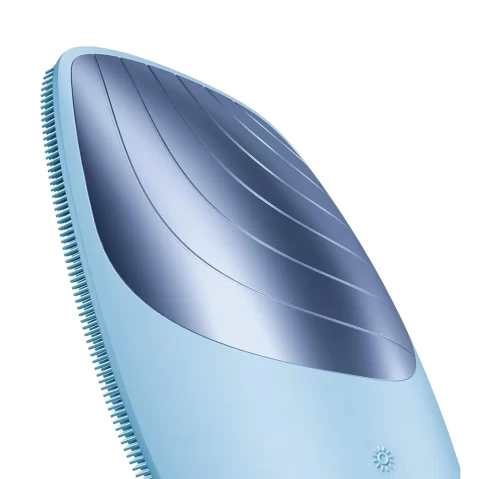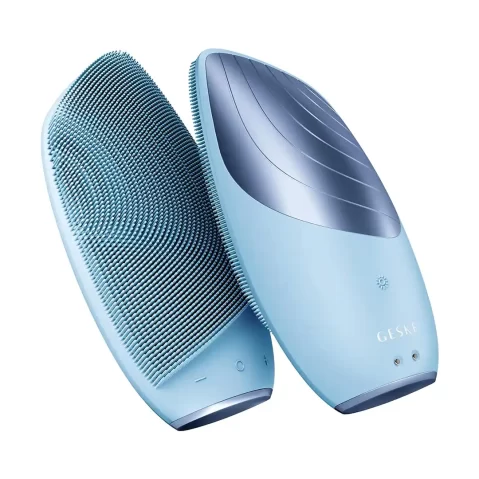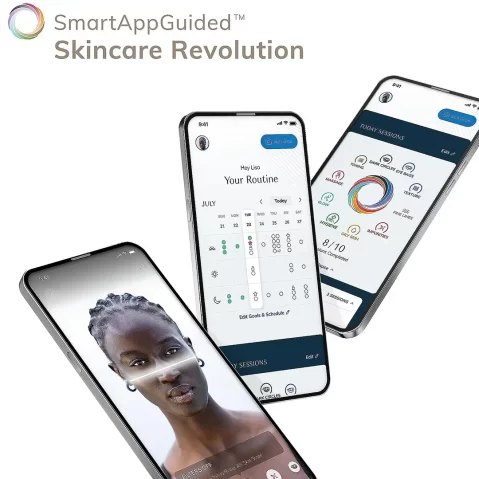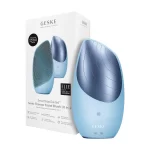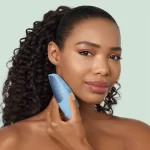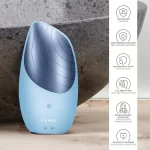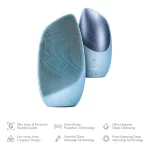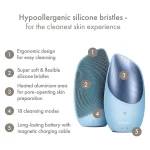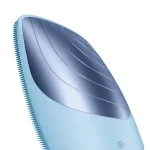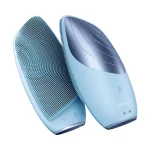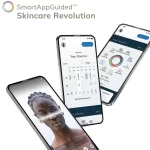 GESKE Sonic Thermo Facial Brush 6 In 1
Are you worried about your upcoming dermatologist appointment? Or about the cost of an extended spa visit that could put a strain on your budget? Don't worry – the SmartAppGuided™ Sonic Thermo Facial Brush | 6 in 1 is here to support you!
Benefits
Skin scan & personalized beauty routine with the latest AI technology so you can get the most out of your device
SmartSonic Pulsation Technology that shakes off dirt and residue
Ultra Hygienic Deep Cleansing Technology that ensures radiant, flawless skin
Youthful Glow Massage Technology that firms and smooths the skin
Pore-Opening Deep Warming Technology that unclogs your pores and prepares them for further skincare sessions and products
Flexible Eye-Nose Area Targeted Design for precise cleaning and massage in the hard-to-reach areas of the face
21
people are viewing this right now

Guaranteed safe & secure checkout
Compact yet powerful – it's a cleanser, a heated brush, and a facial massager rolled into one. Get ready to unlock natural, brighter, and rejuvenated skin, starting from its deepest layers. The SmartAppGuided Sonic Thermo Facial Brush provides an Ultra Hygienic Deep Cleansing perfect for your daily Skincare Routine. Say goodbye to the dirt, oil, and makeup residue clogging your pores in a few seconds. This is all made possible thanks to a perfect synergy between our proprietary SmartSonic Pulsation Technology with over 8,000 pulsations per minute and super soft ultra-hygienic silicone touchpoints. The Flexible Eye-Nose Area Targeted Design ensures you won't miss a single spot. You can now take your Routine to the next level and flip the brush over to enjoy the Pore-Opening Deep Warming Technology as it perfectly primes your skin for the optimal absorbtion of serums and creams, helping the active ingredients reach a deeper level of the skin. Again, the heated area is adjusted to the brush's Eye-Nose Area Targeted Design for perfectly reaching every corner. To elevate your Skincare Routine to the max, you can also activate the Youthful Glow Massage Technology that lifts, firms, and tones your skin for that stunning, rejuvenated look.

More Products
Geske
We deliver on beauty industry promises with science-backed technology and ergonomically designed skincare devices and products that do exactly what they were meant to do: restore the perfection that you were born with.
| | |
| --- | --- |
| Brand: | GESKE |
| Material: | Silicone |
| Power Source: | Corded Electric, Battery Powered |
| Item Dimensions: | L 12 x W 6.4 x H 4 Centimeters |
| Item Weight: | 133 Grams |
| Application: | GESKE German Beauty Tech |
| Number of Batteries: | 1 Lithium Ion batteries required. (included) |
| Operation Mode: | Automatic |
Note: This product is a skincare device, not a medical device. It provide beauty benefits only but doesn't provide any product function for medical efficacy.
GESKE Sonic Thermo Facial Brush
User Manual + Quick Start Guide

GESKE Sonic Thermo Facial Brush 6 In 1
Description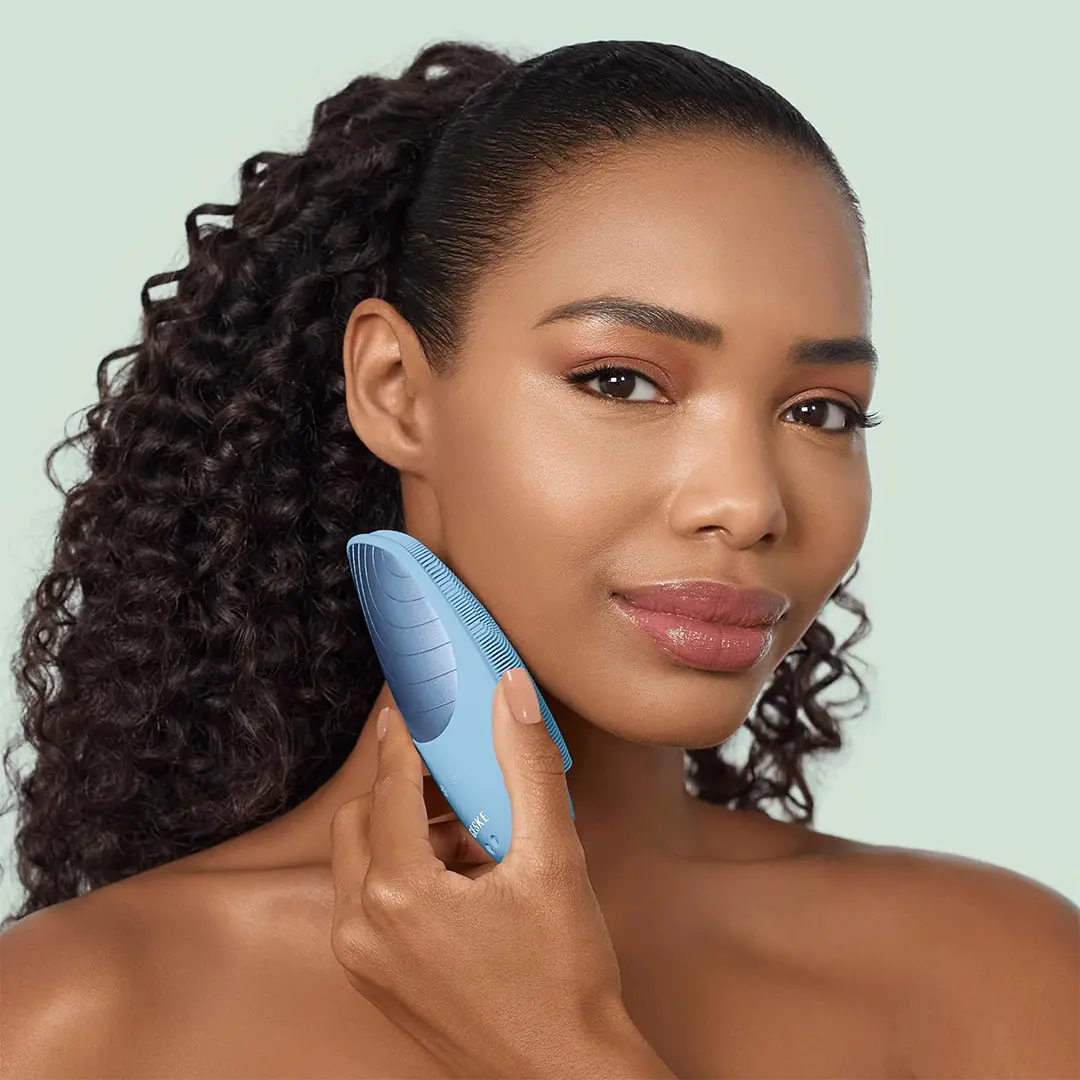 GESKE Sonic Thermo Facial Brush 6 In 1
Discover the secret of healthy, radiant skin that will stand the test of time. The Geske 6 in 1 sonic thermal facial brush allows you to perform comprehensive care that meets the needs of people of all ages. The device is IPX7 waterproof, uses specially developed SmartSonic pulsation technology, deeply cleanses, exfoliates, tones and firms the skin. It also allows you to perform a massage that prevents wrinkles and opens pores. It offers as many as 18 levels of vibration intensity. It is suitable for all skin types.
ELLE magazine honored the brand with the title No.1 Beauty Innovation, and the dedicated application allows you to better understand your skin's needs and introduce effective care habits.
Innovative technologies for perfect results
Thanks to SmartSonic technology, which reaches over 8,000 pulsations per minute, and soft silicone protrusions, the device effectively removes impurities and makeup remnants, ensuring deep cleansing. Ultra-hygienic deep cleansing technology guarantees skin radiance and freedom from imperfections.
Additionally, the thermal heating function of sonic thermo facial brush opens pores, preparing the skin for further stages of care.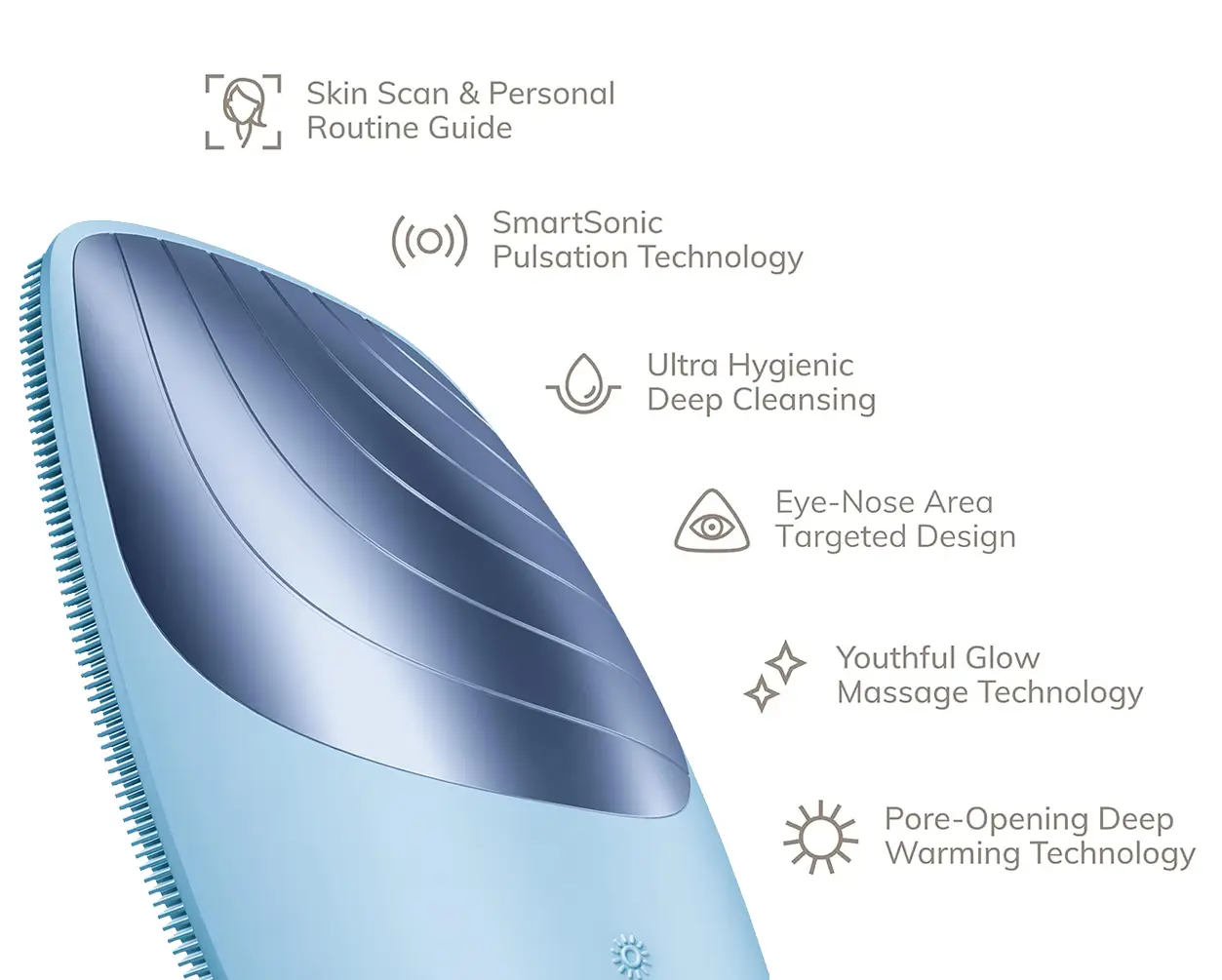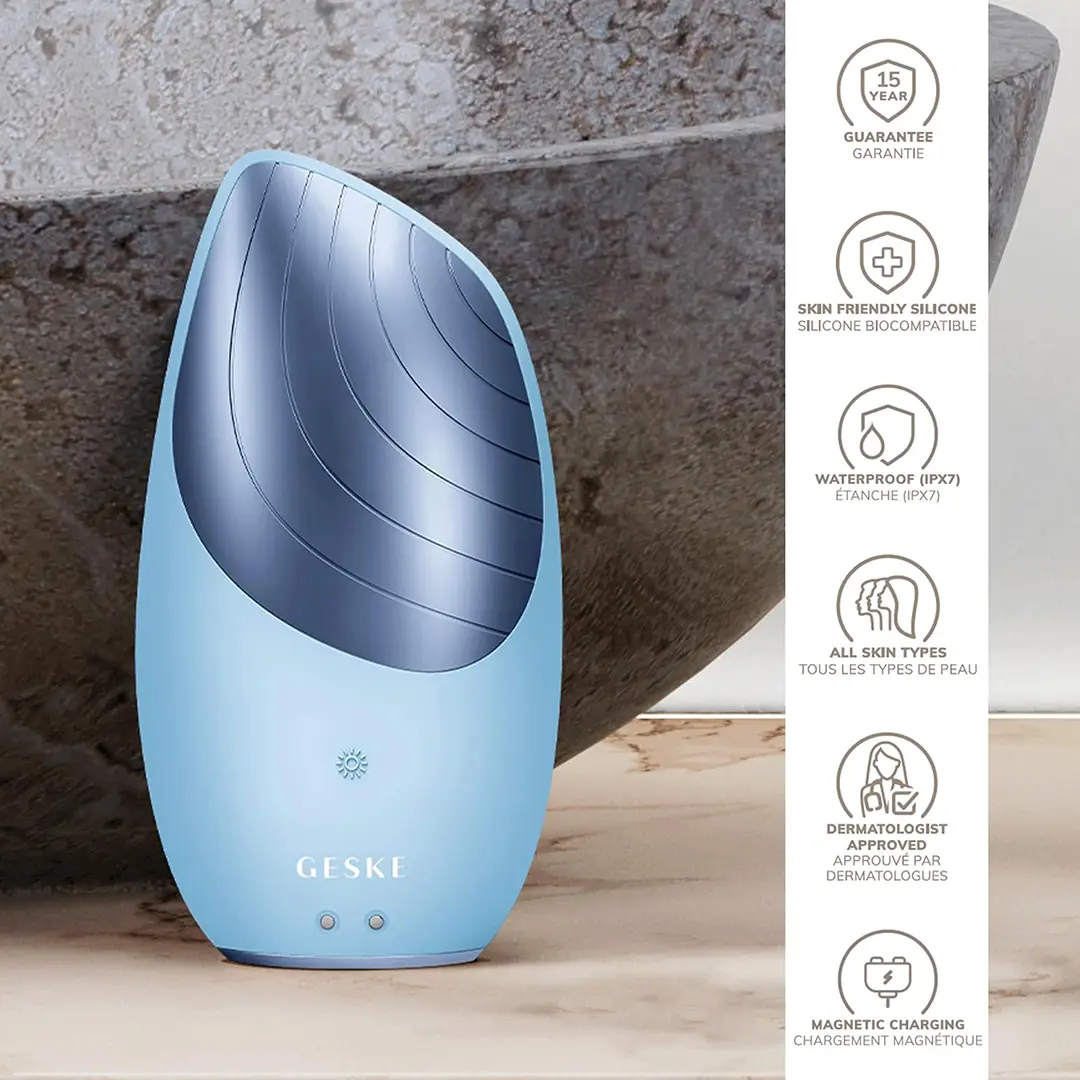 Maintain your youthful appearance
The Youthful Glow 3-level rejuvenating massage technology is an effective tool in the fight against the signs of aging. Thanks to it, your skin will be firmed and refreshed.
In addition, the design of the device has been carefully designed to ensure precise operation also in hard-to-reach areas around the eyes and nose, which increases the effectiveness of each treatment.
Access personalized Routine Guides with the GESKE Beauty app.
Explore a range of skin care options using the GESKE German Beauty Tech app, which is backed by advanced artificial intelligence technology. How it works. An algorithm will scan your skin and analyze its needs, taking into account condition, type and potential problems. It will then create a personalized skin care plan for you based on this. You will also find thousands of video tutorials by professionals who will tell you the secrets of effective skin care. In addition, you will conveniently browse other GESKE products and read detailed descriptions of their functions and uses.
The app is available in the App Store and Google Play stores.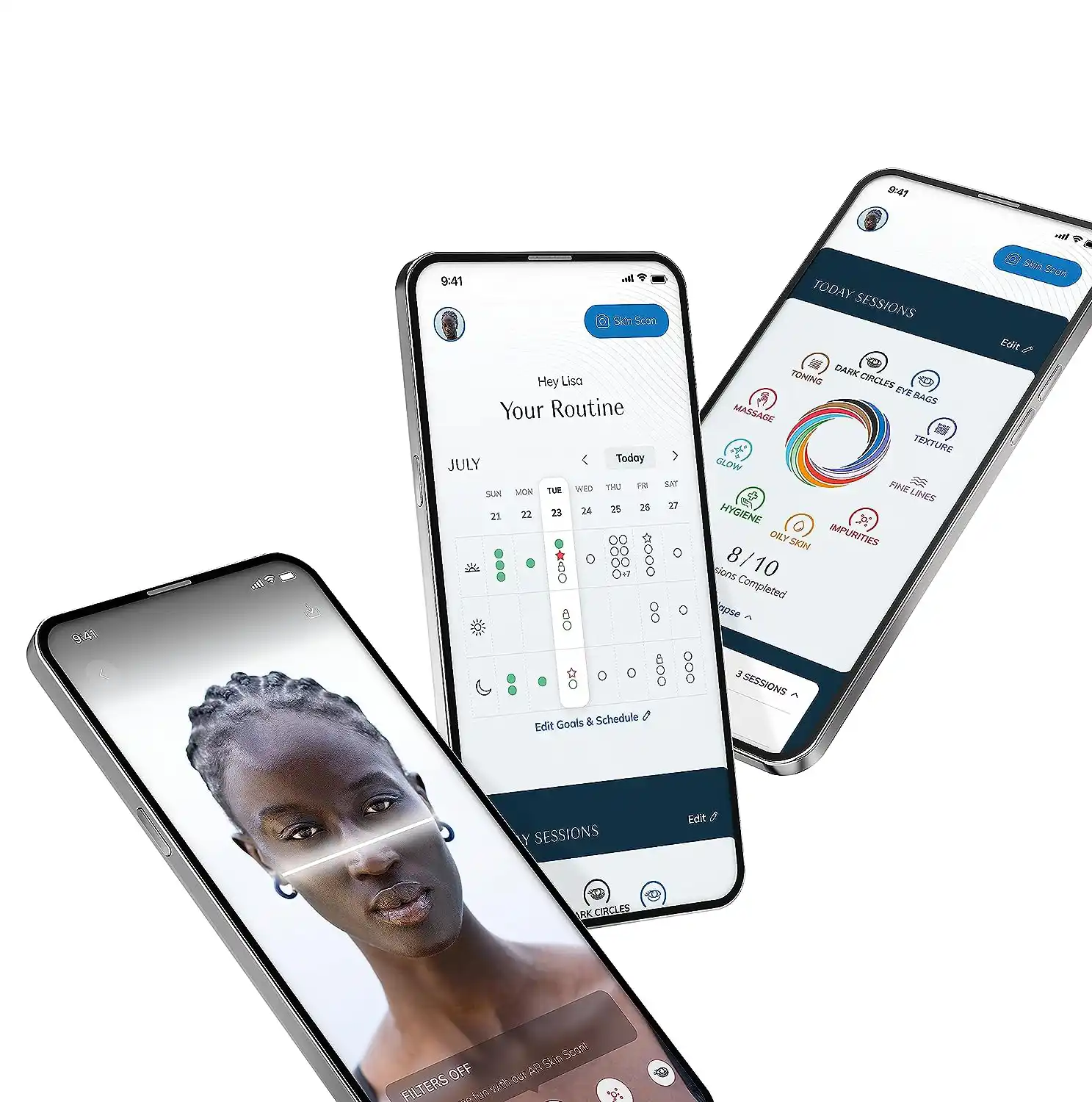 There are no question found.