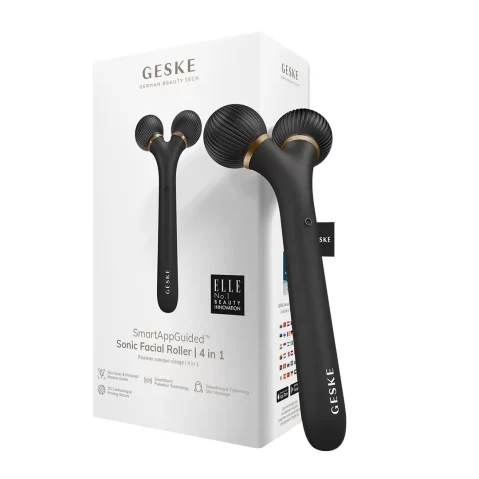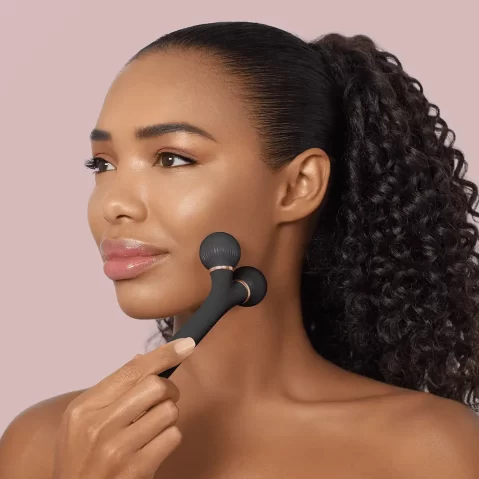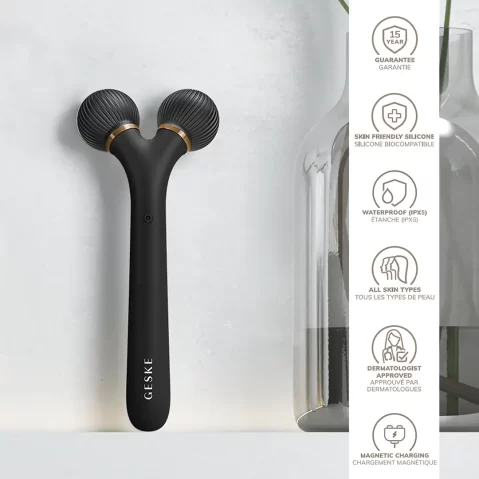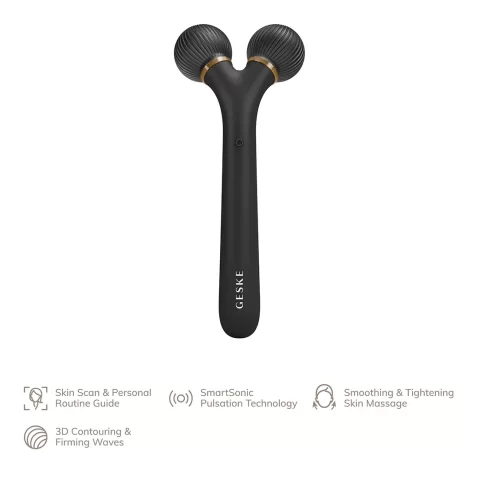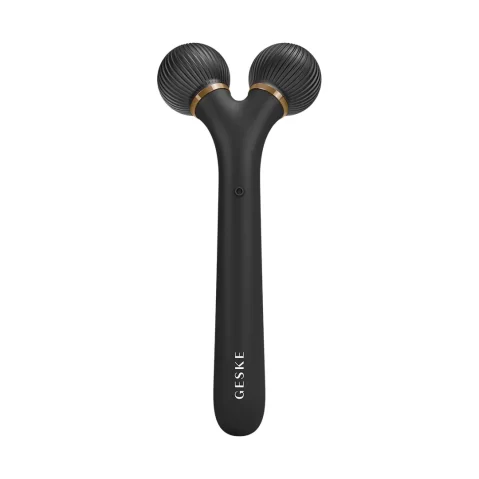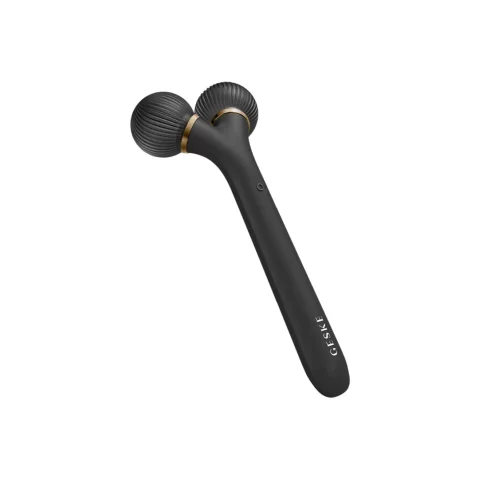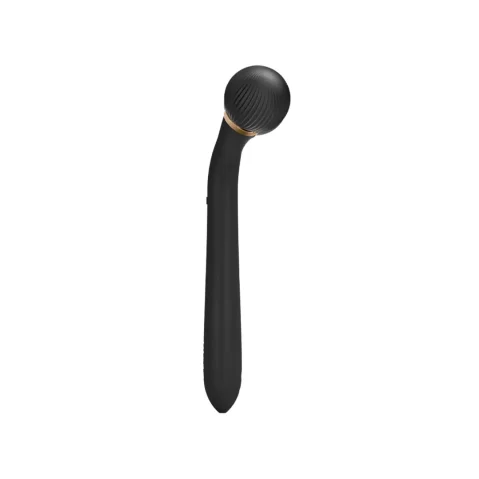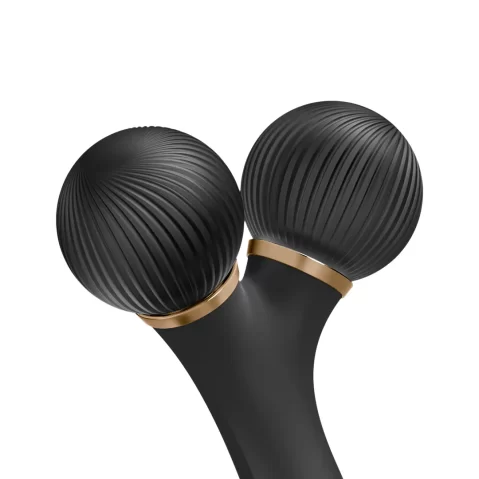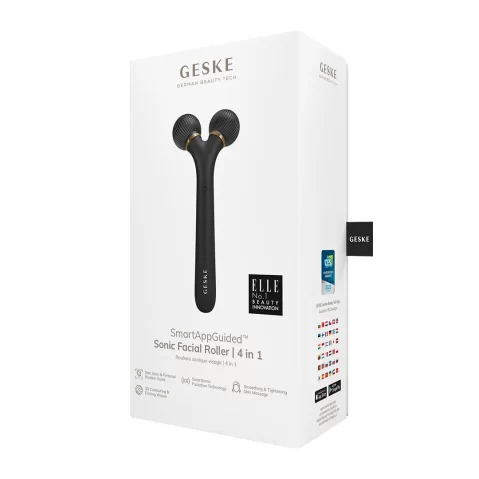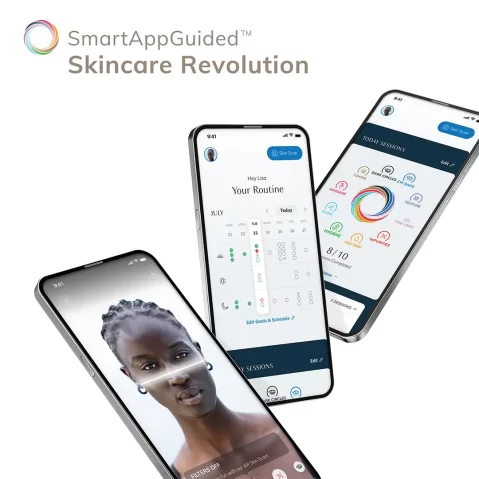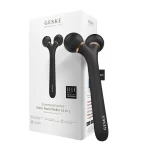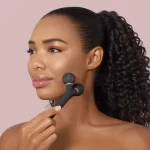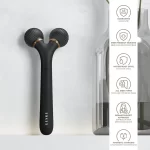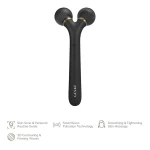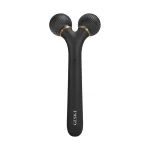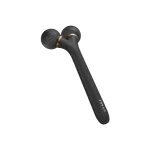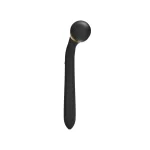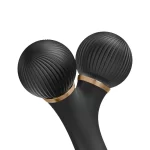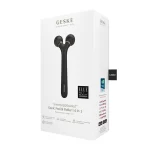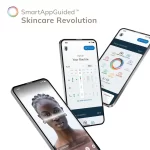 GESKE Sonic Facial Roller 4 in 1
Looking for a rejuvenating skin massage around the sensitive skin around the eyes? Search no further! Our SmartAppGuided™ Sonic Facial Roller | 4 in 1 is the device for you! This 4-in-1 sonic facial roller provides various skincare functions for a revitalized complexion.

Benefits
Firming, refinement and relaxation of the skin
Achieving radiant, healthy-looking skin
All skin types
Tired eyes immediately and visibly become more energetic, brighter, and revived
Relieves muscle tension and reduces puffiness by massaging facial and body parts
21
people are viewing this right now
Out of stock

Guaranteed safe & secure checkout
Our newly launched SmartAppGuided™ Sonic Facial Roller is designed to depuff and firm fragile skin around the.
patented SmartSonic pulsation technology enables the smoothing and tightening skin massage through more than 8,000 sonic pulsations per minute. Efficiency is measured by reduced visibility of expression lines and more refined contours in the orbital area (the bone surrounding the eye).
Combined with SmartSonic pulsation technology, a patented sphere design called 3D contouring and firming waves stimulates the skin and achieves vision benefits such as reducing dark circles, fine lines and puffiness.

More Products
Geske
We deliver on beauty industry promises with science-backed technology and ergonomically designed skincare devices and products that do exactly what they were meant to do: restore the perfection that you were born with.
| | |
| --- | --- |
| Model: | GK000040GY01 |
| Brand: | GESKE |
| Color: | Gray |
| Waterproof: | IPX5 |
| Application: | GESKE German Beauty Tech |
| Item Weight: | 58 Grams |
Note: This product is a skincare device, not a medical device. It provide beauty benefits only but doesn't provide any product function for medical efficacy.
Geske Sonic Facial Roller 4 in 1
User Manual + Quick Start Guide

GESKE Sonic Facial Roller 4 in 1
Description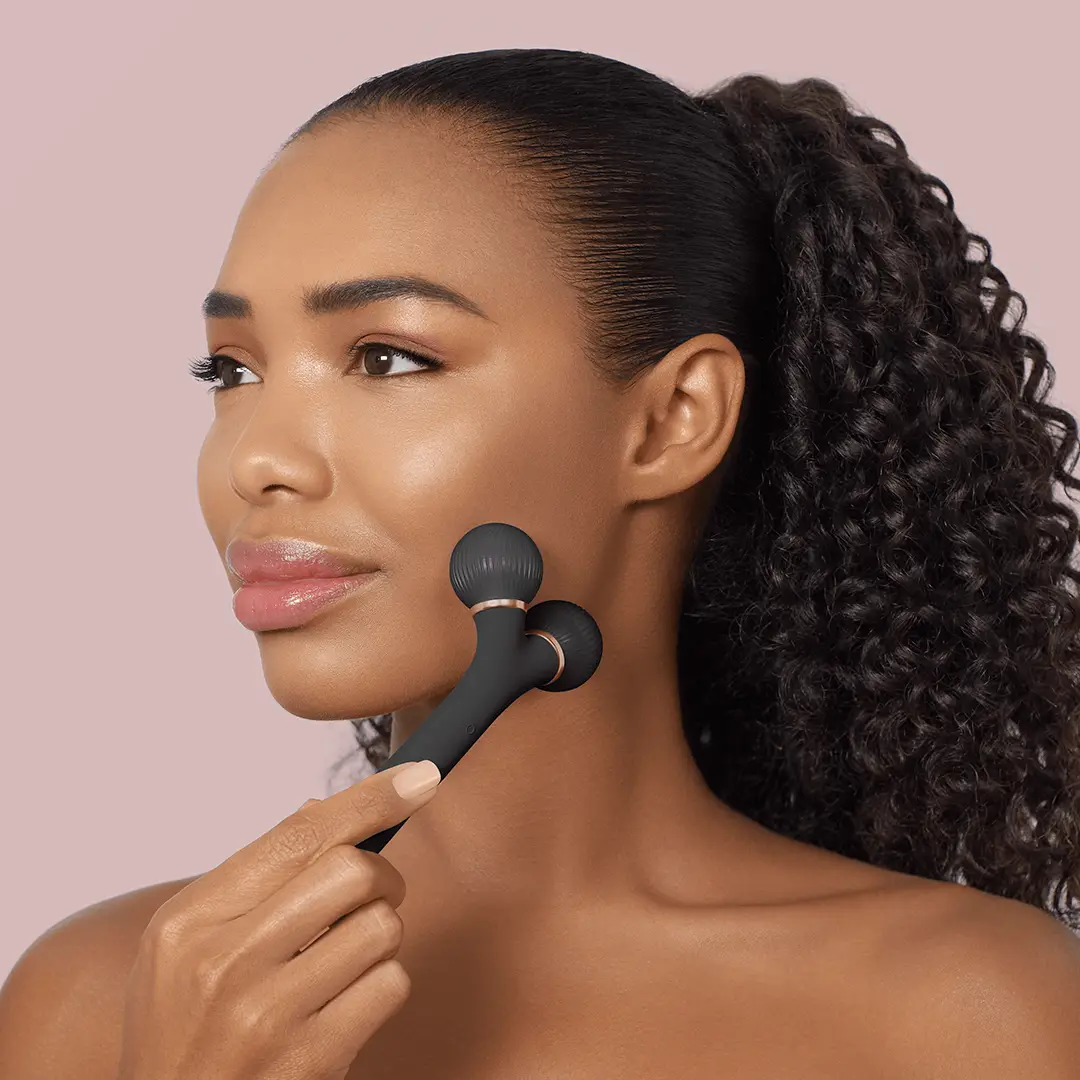 Geske 4-in-1 Sonic Face Roller with Application
Cleanse and relax your skin in just a few moments with Geske's 4-in-1 sonic face roller. Thanks to SmartSonic technology, which provides up to 8,000 pulsations per minute, and specially designed balls, the device provides a pleasant massage, allows you to regain an even skin tone and reduce puffiness, fine lines and dark circles under the eyes. It is friendly to all skin types and is IPX5 waterproof certified. A dedicated application allows you to get a personalized care plan.
A breakthrough in daily skin care
The 4-in-1 sonic roller is great for eye care, providing quick renewal and refreshment. The device acts like a cooling compress, eliminating the feeling of fatigue and restoring freshness to the eyes. In addition, the massaging motion stimulates microcirculation, instantly brightening the skin and reducing puffiness.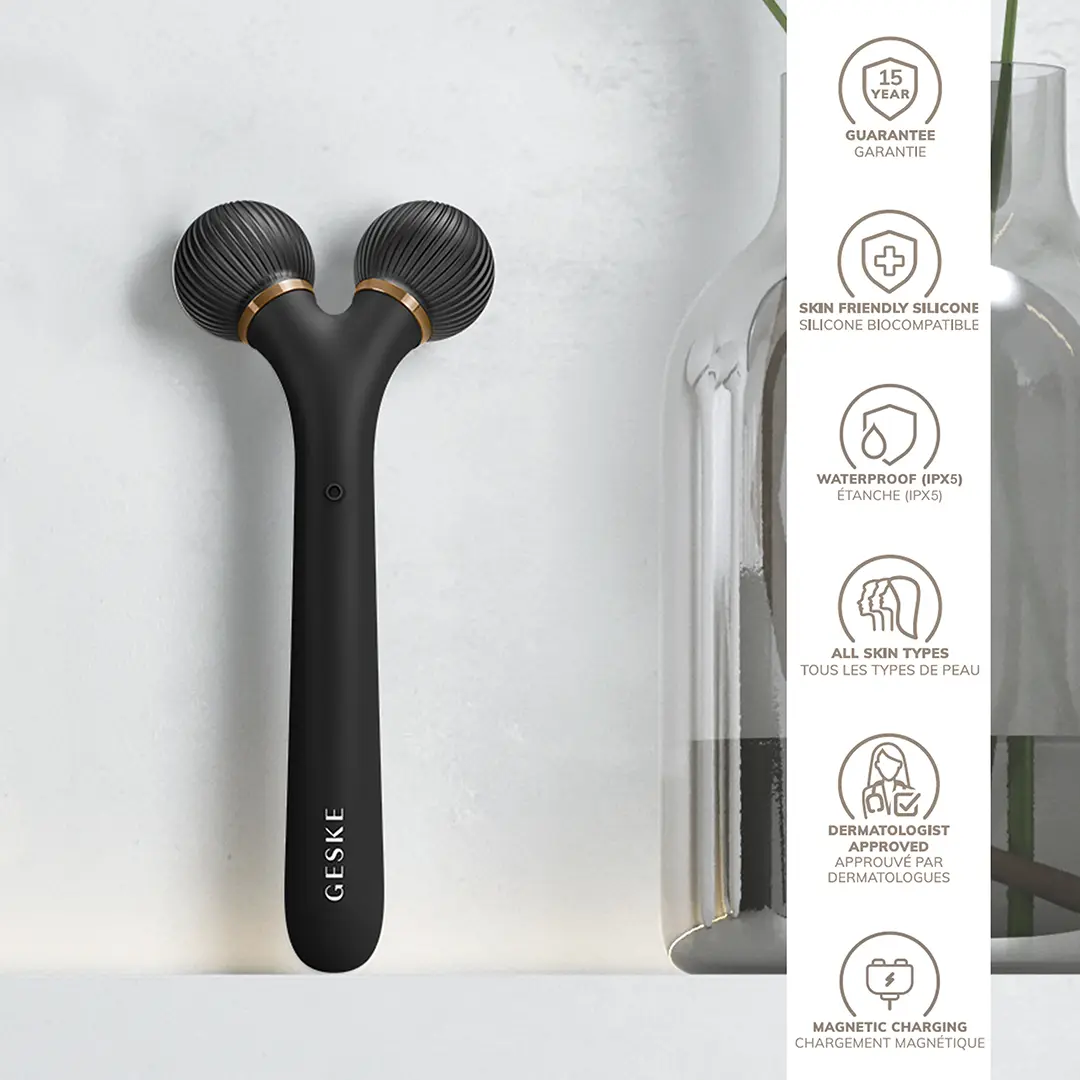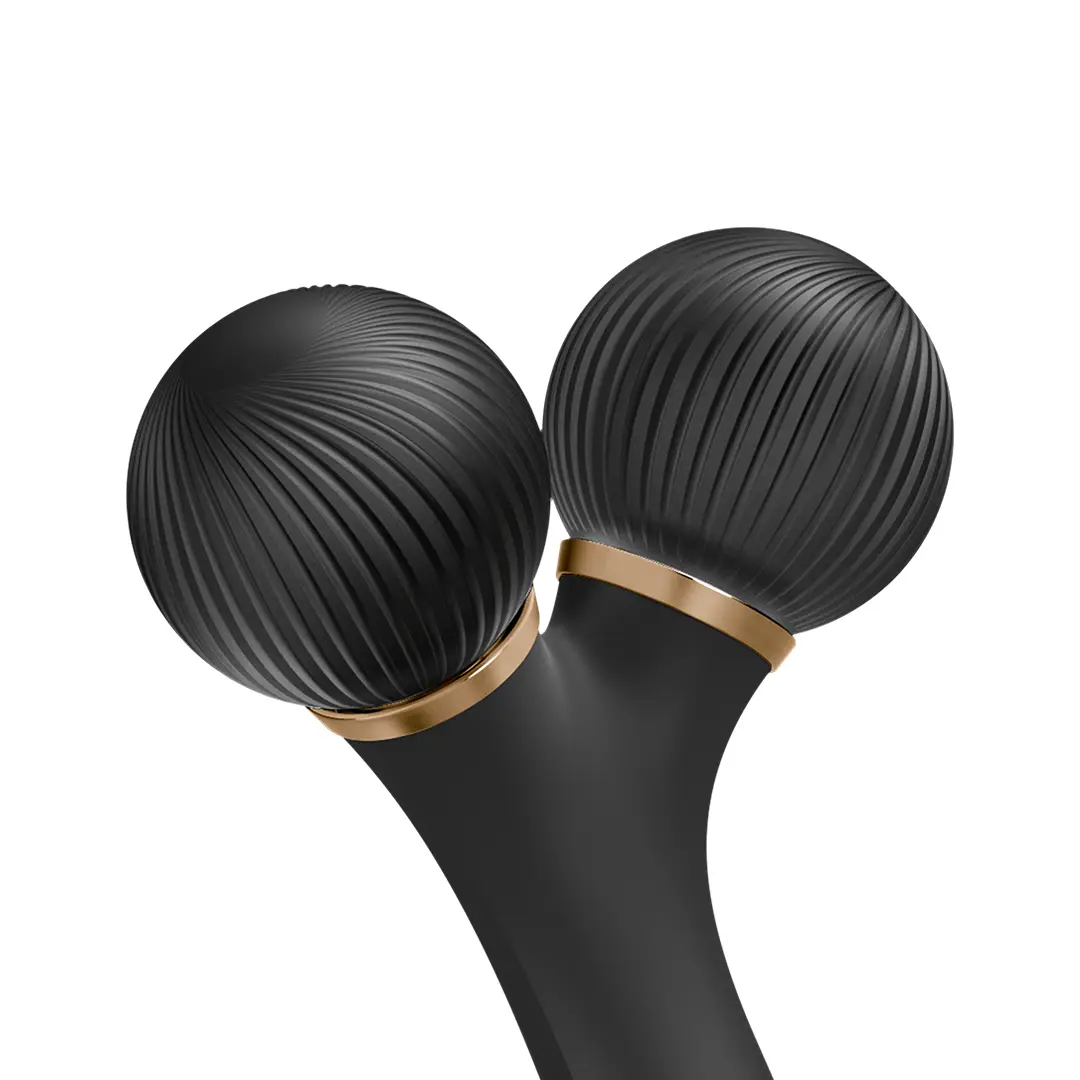 The relaxation you deserve
When designing the Geske facial roller, the focus was also on the function of relieving muscle tension and reducing swelling by massaging the skin. Thanks to the precisely designed roller and appropriate pressure, the skin will experience a relaxing and soothing massage that will help relax tense muscles that are the result of stress and fatigue. In addition, by stimulating blood and lymph circulation, the device effectively helps reduce swelling. Its regular use will help improve skin elasticity and maintain a healthy appearance.
The Geske device combines innovative solutions that will give your skin a healthy glow and support its overall condition. The SmartSonic technology it uses is responsible for a gentle yet effective massage, providing up to 8,000 pulsations per minute. What does this mean for you? Eliminating muscle tension, firming the skin, reducing puffiness, wrinkles and dark circles under the eyes. With regular massage, you will enhance your natural beauty and relax after a tiring day.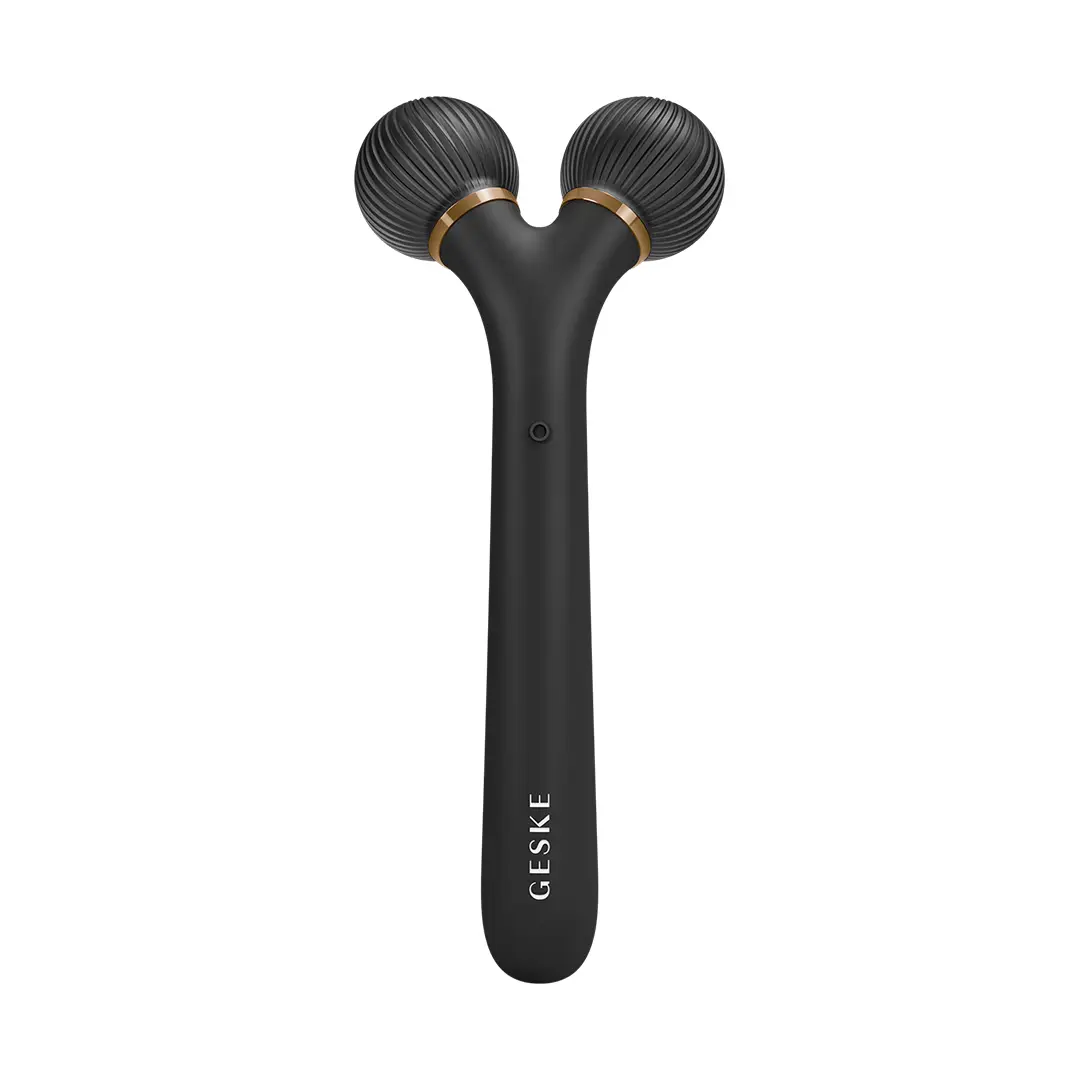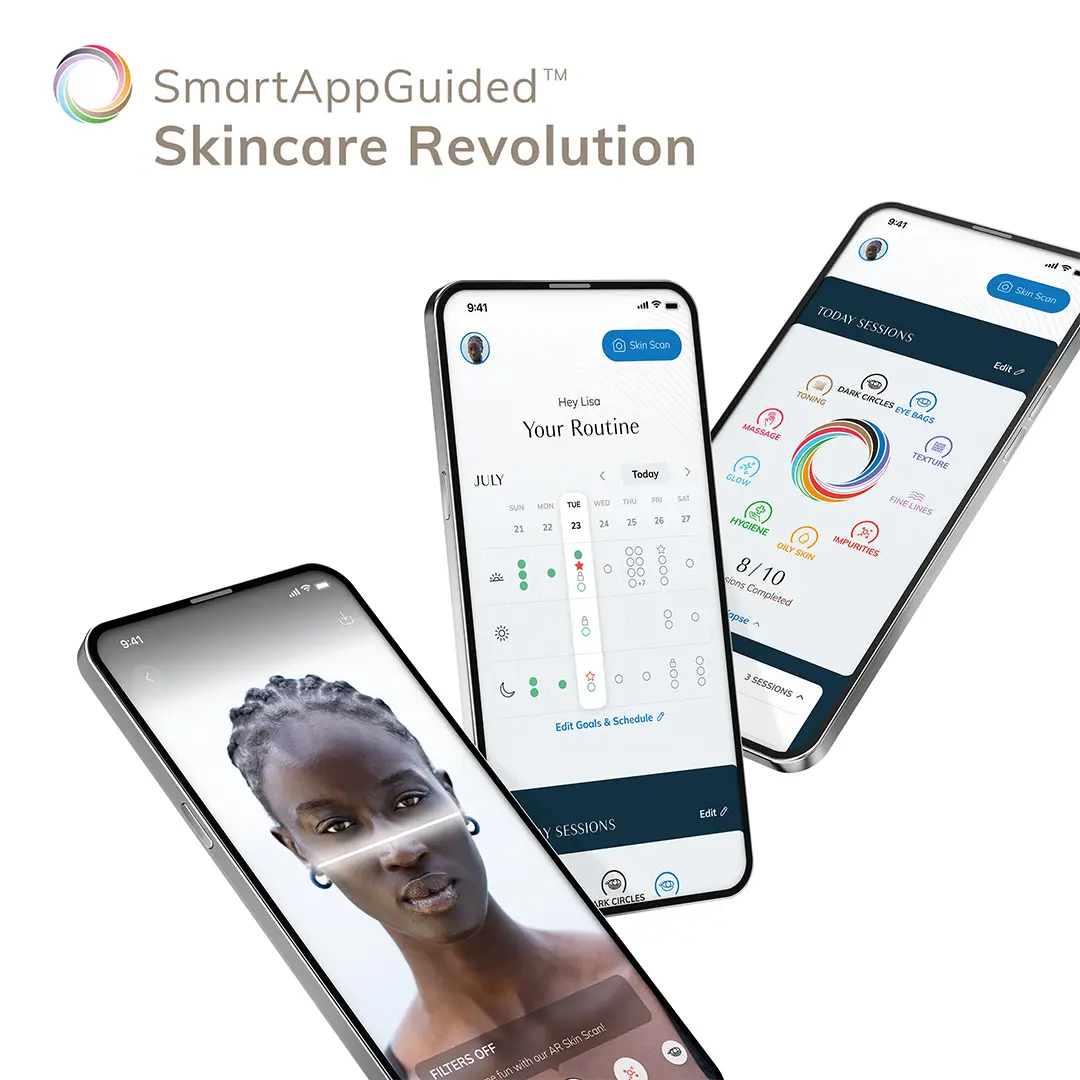 Access personalized Routine Guides with the GESKE Beauty app.
Explore a range of skin care options using the GESKE German Beauty Tech app, which is backed by advanced artificial intelligence technology. How it works. An algorithm will scan your skin and analyze its needs, taking into account condition, type and potential problems. It will then create a personalized skin care plan for you based on this. You will also find thousands of video tutorials by professionals who will tell you the secrets of effective skin care. In addition, you will conveniently browse other Geske products and read detailed descriptions of their functions and uses.
The app is available in the App Store and Google Play stores.
There are no question found.