Want to have youthful skin at any age? – Read on to know more…
January 18, 2021
2021-01-18 13:04
Want to have youthful skin at any age? – Read on to know more…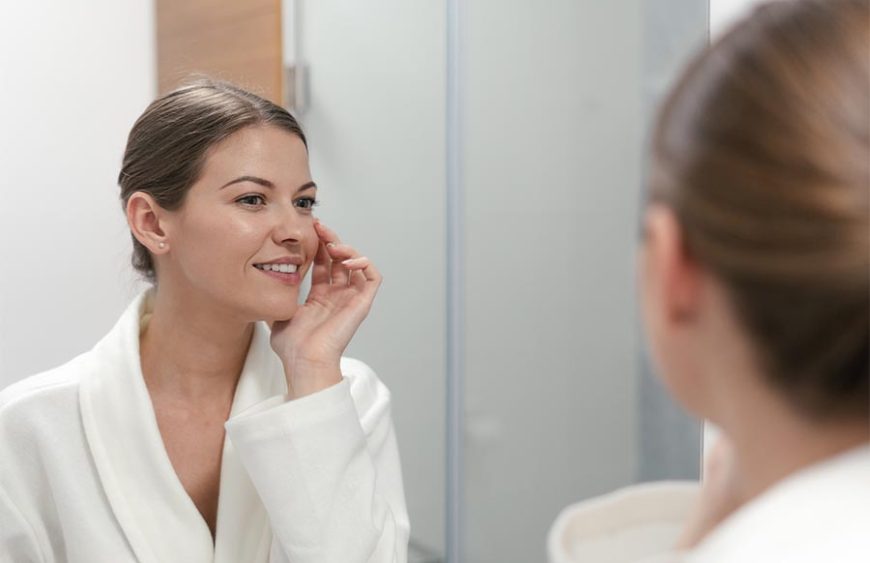 Want to have youthful skin at any age? – Read on to know more…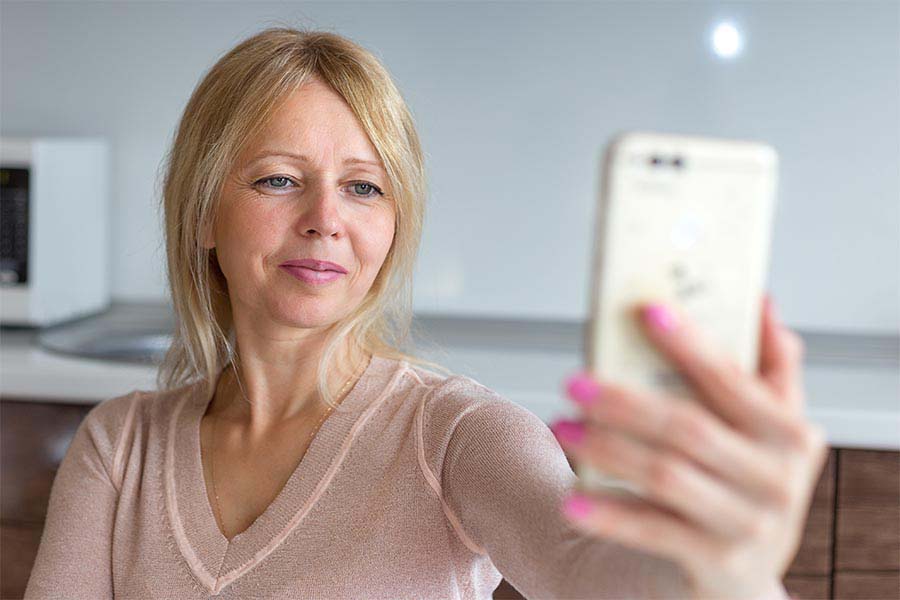 Social media looks – Instagram Filters and enhancers have become the standard of beauty. Detached from reality, a wrinkle or a grey hair in sight can be enhanced through photoshop for the perfect look.
However, In reality, is it a warning sign?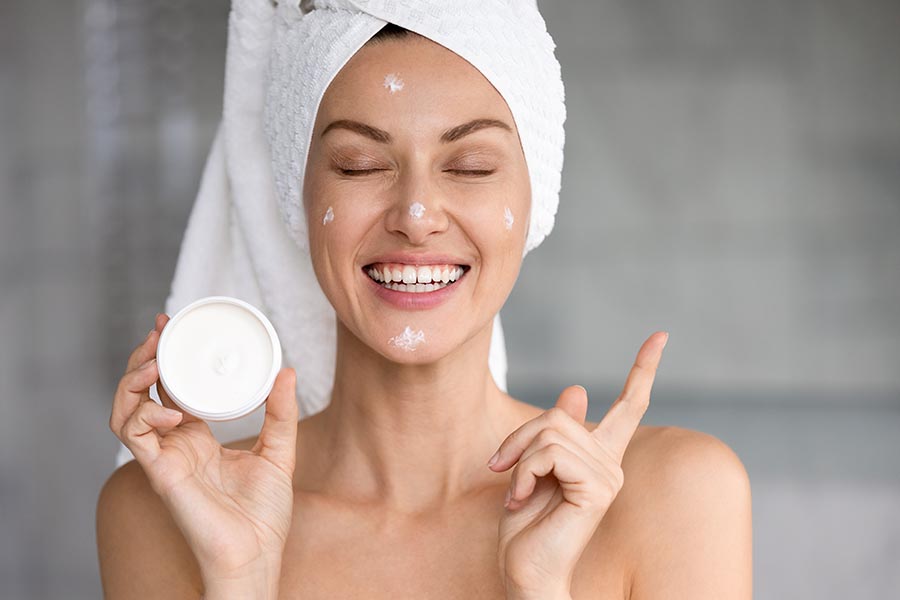 Cosmetic procedures and visits to the dermatologists are not covered by regular health insurances. A regular visit to a dermatologist can shed you a decent 500 AED for consultation alone, whereas surgical procedures can go up to AED 10,000 per session depending on the kind of procedure and dermatologist chosen.
Dubai has the highest number of cosmetic surgeons per capita in the region, and cosmetic surgery has topped the list for medical tourism. Globally, the cosmetic surgery and procedure market size is expected to reach the US $43.9 billion by 2025, according to a report by Grand View Research.
How can you avoid these expenses and care for your skin at home, without going to visit a dermatologist? These do-it-yourself products can get you the skin therapy you need.
Just spend 10 minutes a day to create a skin therapy routine which will help you achieve flawless skin at any age. You will notice that your skincare products perform better when applied the right way. Just like spa's use different apparatus to apply products on your skin, you can have spa like treatments in the comfort of your home. You don't even need to change your cosmetics or the skincare products which you are already using, Just change the way you apply the products so that the active ingredients within your moisturizer, cream, serum, mask, cotton puffs, make up, ampoule or any other tropical products penetrate to the desired level and give you the benefits it is supposed to give.
1. Introducing the Vanav UP6
The best way to apply any kind of skincare products or cosmetics is through dabbing. Not rubbing. Rubbing any kind of product on your skin can lead to irritation and clogged pores. If you have ever visited a dermatologist or a spa, you may have noticed that they always use a sponge or an applicator to apply any kind of products, rather than their hands.
The Vanav UP6 is developed keeping in mind the tropical cosmetics available, whether it is a mask, Vitamin C serum, anti-ageing cream, gel-based cleanser or just moisturizer. We have gone a step further and provided eye zone care which is proven to help in reducing dark circles and make you look and feel fresh. Only 5 minutes a day will make your skin look and feel younger and energetic. A minute each depending on your skin care routine. You will see visible results within 6 weeks of continuous usage.
WHAT PEOPLE SAY ABOUT UP6 ON INSTAGRAM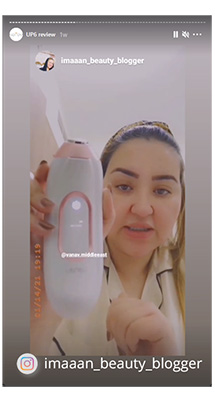 2. How do you cleanse your face?
With 2020 behind us, we have learned the importance of protection from viruses and bacteria through touch. Also, wearing the mask for long durations will result in maskne (Acne caused by prolonged wearing of the mask). Why not have a device to cleanse rather than using our hands. Whether it be precaution or just cleansing in general, A device is beneficial in terms of making your face clean, firm, and smooth.
The Vanav Bubble pop cleanser will evenly cleanse your face as well as deep cleanse to remove all the cosmetics, makeup, impurities, and dirt. It is rechargeable and waterproof so it can be used also in the shower. One charge will easily last a week for cleansing twice a day for 1 minute each.
What does the Bubble pop cleanser do?
It breaks down the gel from any cleanser available in the market to activate the ingredients for a fresh cleanse.
The ultra-fine bristles help in gently cleansing your face without skin irritation on the spin brush.
The spin brush rotates at a speed of 70 rpm to create foam from the cleanser breaking it down for better absorption.
Reduces wastage of water and cleanser while cleansing.
Core brush helps in cleansing the hard-to-reach areas such as the T zone. (Nose and forehead)
How to use the Bubble pop cleanser:
Use the cleanser twice a day for best results. The device will automatically stop after 1 minute of usage.
Press the device twice for deep cleansing in the T zone area. (Nose and forehead)
Use minimal amount of cleanser to be applied within the device to reduce wastage.
Rinse with cold water after application to close the pores making you feel fresh.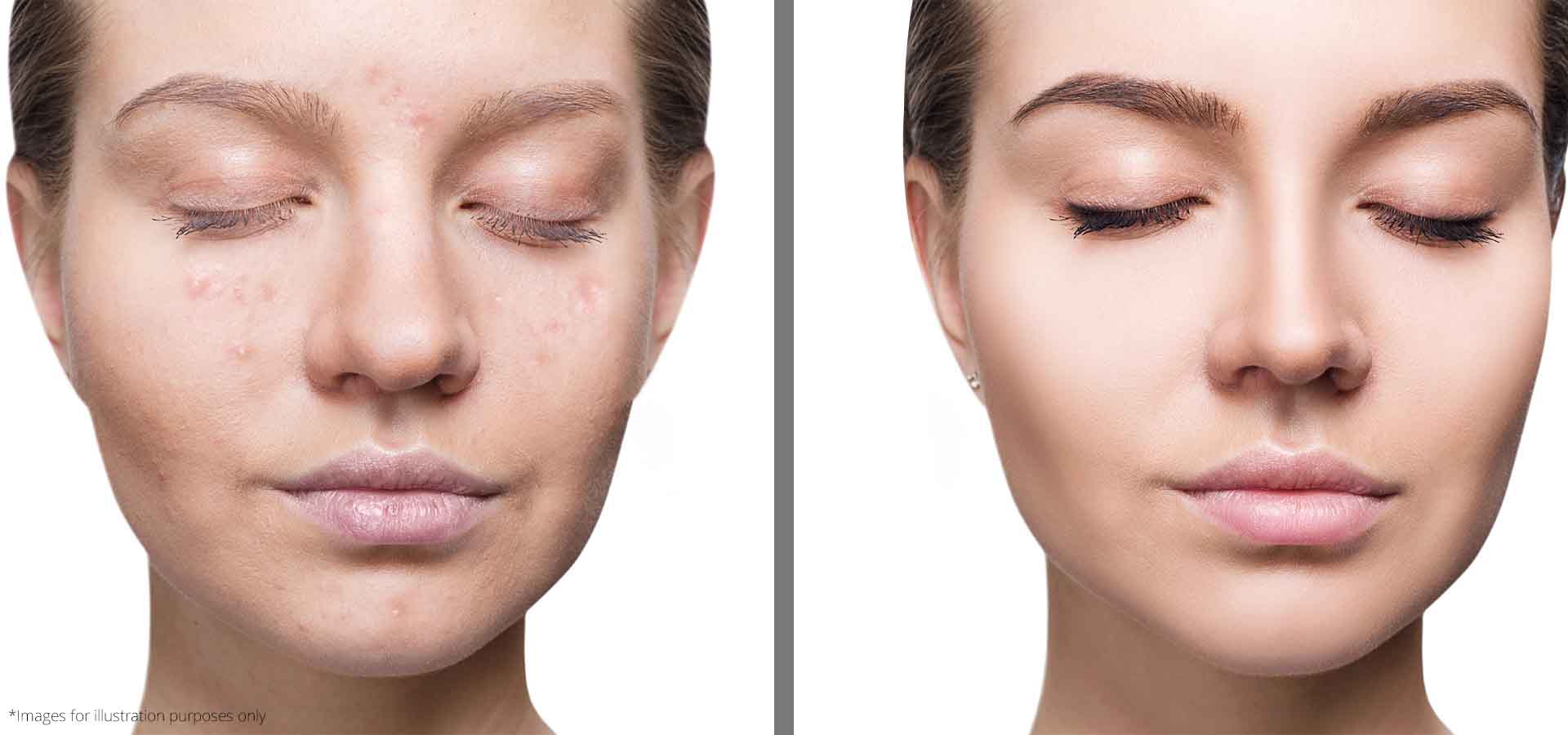 What people say about Bubble Pop Cleanser on Instagram
Testimonials
I used this bubble pop cleanser twice so far and I have to say this is a new revolution. The bristles are very soft and even. The rotation speeds of the brush are quite effective. Few seconds in a day and skin feels like new. Exfoliation is super easy with just face wash and this cleanser. I highly recommend this for acne prone and, oily skin people. This is chargeable and thus quite easy to keep. A must for people who want smooth, fresh and flawless skin. It is like skin polishing and over a period of time, it's effectiveness will show. It's like a facial at home without needing to touch the face.
Deepa JaisinghOctober 11, 2020
After using the vanav bubble cleanser for a period of two weeks, I have noticed a considerable difference in my face. It feels so much more smoother and clean. With winter settling in, my skin has gotten so dry and I stay away from harsh chemicals. The cleanser works it's way through my skin allowing it to be deep cleansed as well as eradicating dead skin cells. It's waterproof and rechargeable so I can carry it with me on the go.
MarthaJanuary 26, 2021
I received the product and I am very happy that I used it which is gentle on the skin and gives a deep cleaning, and thanks to the customer service for whatsapp
AbeerFebruary 25, 2021
3. How to effectively apply makeup
Makeup brushes come in different sizes and shapes, you could have different brushes to apply your makeup and still not be satisfied with the result.
The Vanav Cover Fit is a small, portable device which you can carry around long journeys to reach a specific event and because of its fine brushes and rounded hexagonal shape, it can be used to apply any kind of makeup.
Whether it is foundation, glitter, or gloss. It is a must have device to achieve professional like makeup anytime, anywhere.

What does it do?
The makeup brush applies makeup evenly on your skin through hexagonal design for maximum coverage.
The 2 ruby cell puffs supplied, apply foundation and eye care makeup with precision and eliminating any moisture.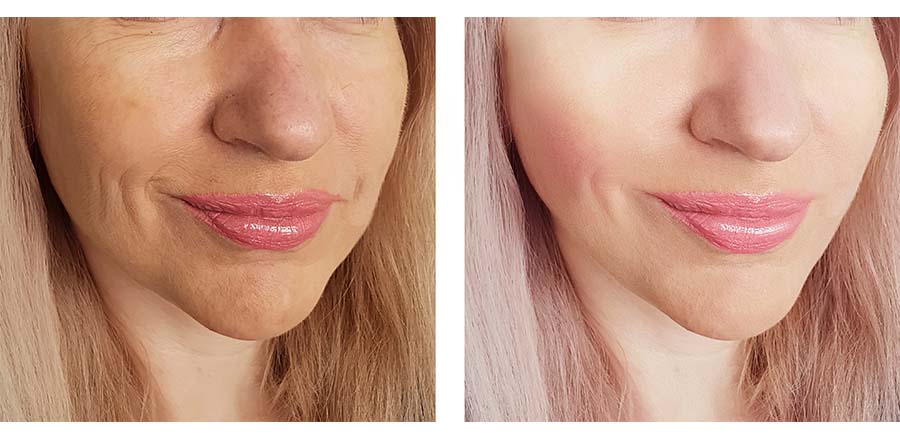 What people say about "Cover Fit" on Instagram
Testimonials
Love love loves it!! ♥️ So happy with my new beauty device.
It's super easy. and I feel like I'm a makeup artist.
Young December 15, 2020
I Love how it blends my foundation. The brush is so soft and massages while applying makeup. This applicator makes my skin look flawless!! It now takes me less time to put on foundation with the cover fit than using a regular brush! No more sponges or brushes for me. Highly recommend it!
Sumaya Imran December 16, 2020
I absolutely love the product. I think it's amazing. My skin feels fresh and cleaner and I think it's a must have for everyone.
Hena December 16, 2020
This device is one my best discoveries in 2020. As a beauty blogger I always play around with makeup and attend events so applying a flawless base is almost like a necessity. I'm truly amazed how easily this device helps to blend the makeup without crease/lines etc The vibrating movement helps the product to blend evenly without wastage. Highly recommend it !!
Elvina December 16, 2020
If you didn't try this tool, you're missing out a big thing! This is a game changer tool and especially all those ladies who says we need our foundation finish like a makeup artist! This is going to be a life saver for you! Buy and enjoy beautiful and flawless foundation look.
BeautyGablogger (Arooj)December 21, 2020