Step by step makeup application guide
May 26, 2021
2021-05-26 7:11
Step by step makeup application guide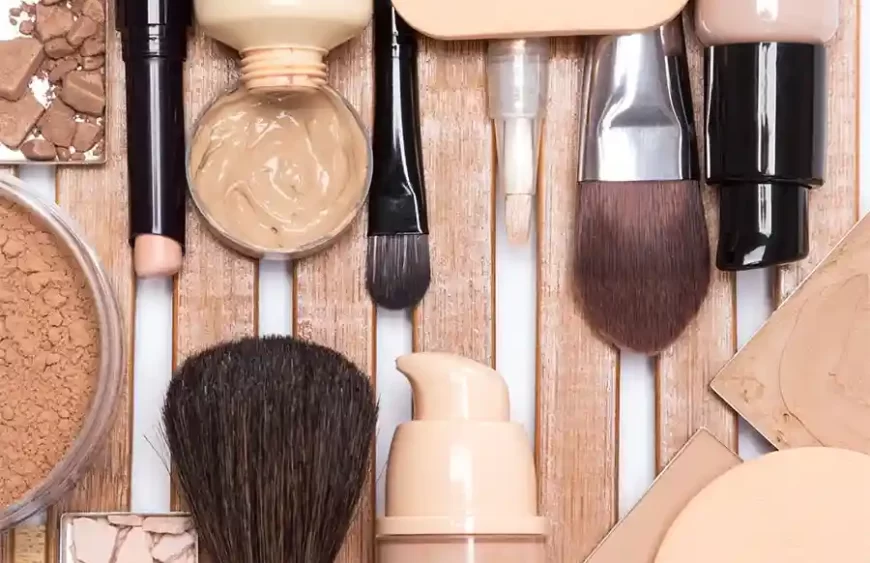 Step by step makeup application guide
Wearing makeup requires important and basic steps that must be considered to get the best result and look suitable for you, so here are the most important steps that must be considered when starting to apply makeup.
It is very important to know the type and color of your skin, so that you can choose the right foundation cream for you that plays the most important role in make-up.
Choose the right foundation cream, learn about the skin types and define your skin type through them.
Choose the right foundation:
1. Know the degree of your underlying skin:
It is preferable to determine several things related to your skin, such as the degree of your underlying skin, before trying to choose a foundation cream. Even though the skin's surface color changes from time to time due to many factors, such as exposure to some environmental elements or suffering from acne, your underlying skin tone remains constant. Knowing the tone of your underlying skin will help you find the right foundation color. Human skin generally falls under the following three grades:
Cold skin: that is, your skin is blue, red, or pink.
Warm skin: that is, your skin is golden, yellow, or peach.
Neutral skin: that is, your complexion is a mixture of cool and warm tones.
2. Choosing the color of the foundation cream:
To choose the best foundation cream suitable for the degree of your skin, you must know your skin type and choose the appropriate foundation cream for it, as there is more than one type of skin and they are: dry skin, oily skin, sensitive skin, mixed skin, and normal skin.
Dry skin: Choose a moisturizing foundation or a foundation stick.
Oily skin: Choose a matte foundation, powder, or liquid-free liquid.
Sensitive skin: Choose a foundation that is fragrance-free.
Combination skin: Choose a powder foundation.
You must also know why you want the foundation cream according to your skin condition to choose the best type.
Choose a foundation with full or medium coverage (if you suffer from uneven skin tone and want to cover the largest area of your skin).
Look for a foundation with partial or sheer coverage (if you have a uniform complexion and want to have a natural look).
It is preferable to buy a foundation with an SPF (Sun Protection Factor) because it protects you from the sun's UV rays of long and medium wave.
And ask the beauty expert in the store about the appropriate shade and take the same tone as your skin, not darker or lighter than it.
Prepare the skin before applying make-up.
Now you can start preparing the skin before make-up, which is an important step that should not be neglected so that your skin is not damaged and some problems such as pimples and irritation appear on it.
1. Face wash with lotion and facial cleansing brush:
Wash your face with warm water and use a soft, mild cleanser. To help you lighten the color of your skin, you can also use a suitable brush to clean the face, as this brush works to exfoliate the face and leave a clean and moisturized face before starting to apply makeup, which helps not to clump the foundation cream on your skin.
We recommend The Bubble Pop Cleanser which gently cleanses your face without irritations.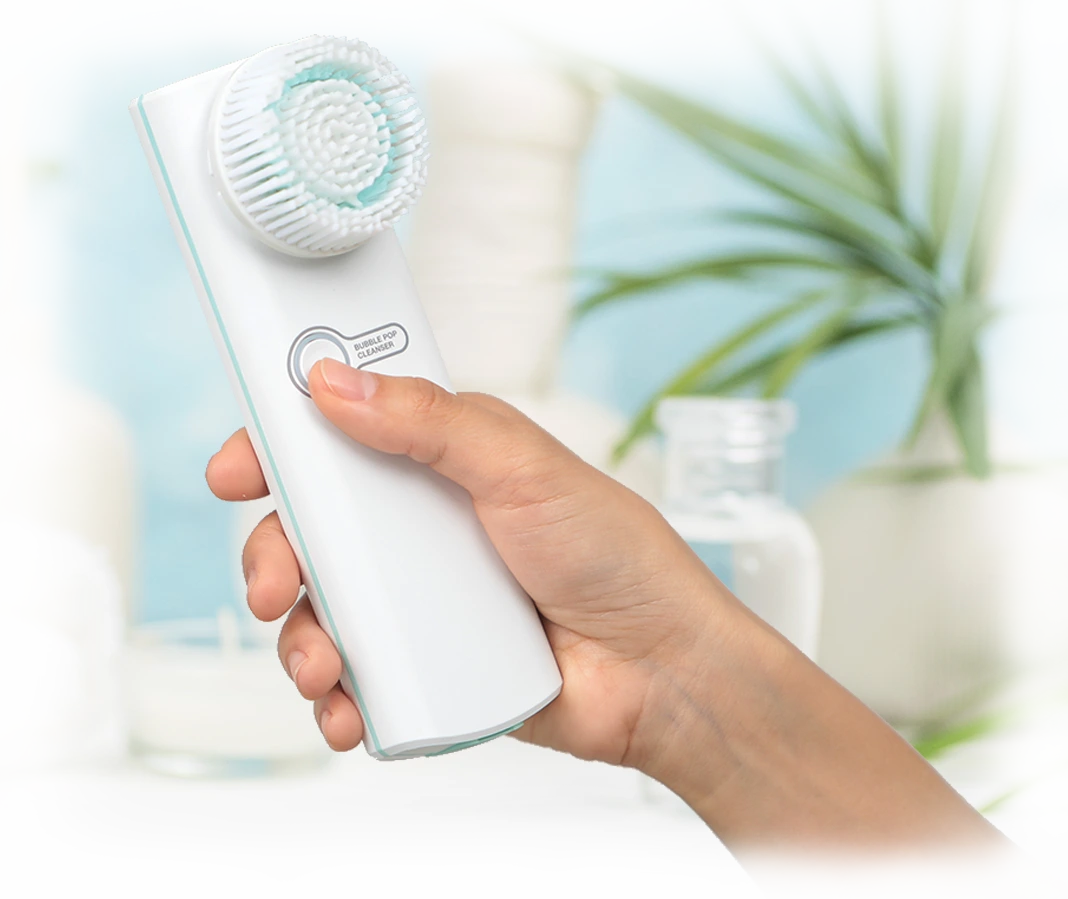 2. After washing the face, apply a toner suitable for the type of your skin:
Once you have exfoliated your skin well, use a toner/serum, and wait for a few seconds for it to dry. Toner is good for those with oily skin, while the serum works great for those with dry skin. Because it moisturizes the face.
We recommend The Deep Cleansing Toner for those who have oily or sensitive skin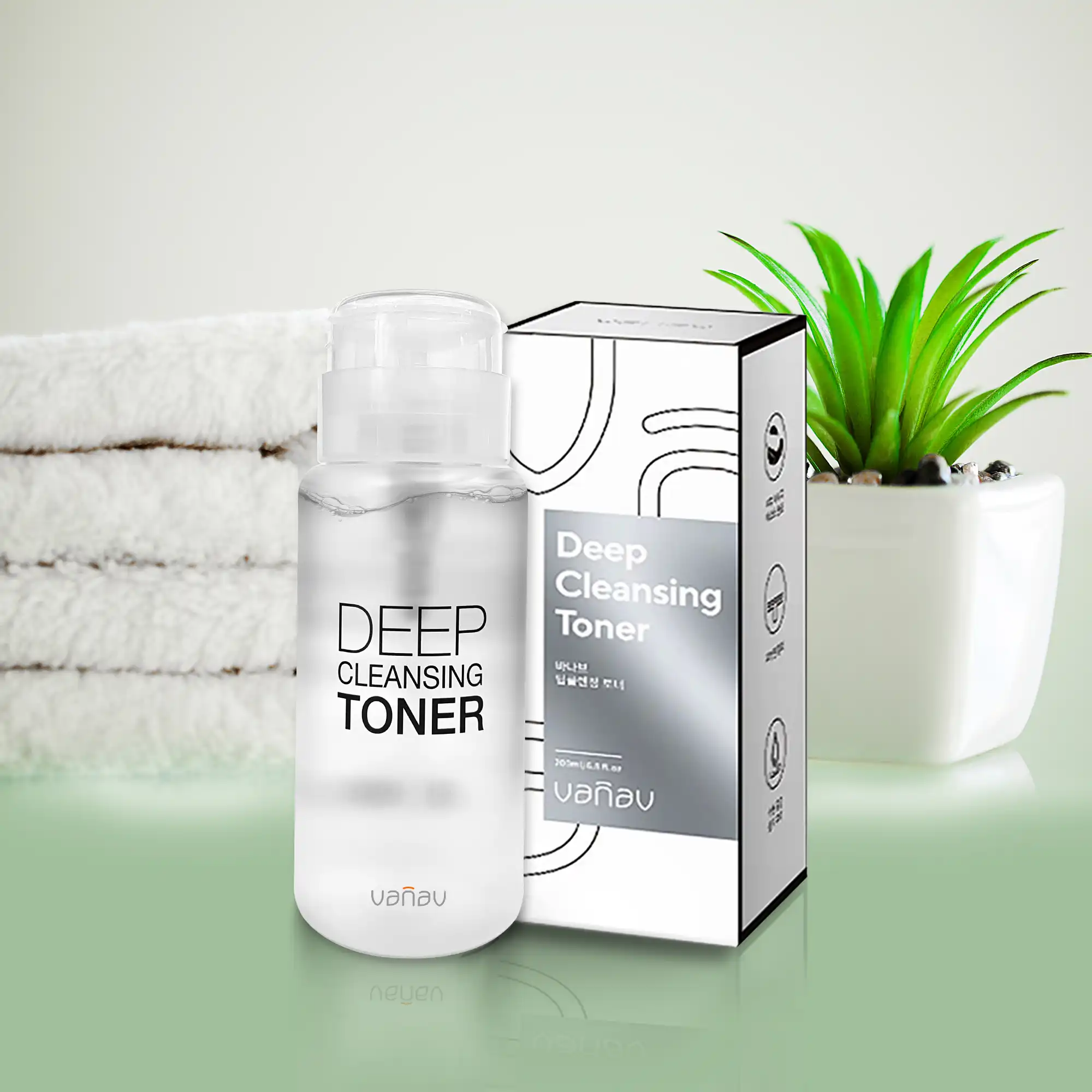 3. Moisturize the skin with a moisturizer suitable for skin type:
This step is not negligible – whether your skin is oily, dry, sensitive or combination. Before applying make-up, a light moisturizer must be applied. Make sure to use a moisturizer that matches your skin type and provides all-day hydration. One way to apply it is to press the moisturizer onto your skin instead of rubbing it, this will allow it to properly seep into your skin, revitalizing your skin cells.
We recommend using the moisture mode in UP6 for this step.
4. Apply primer suitable for your skin type:
Primer acts as a protective barrier that keeps moisturizer and skin oil from mixing with makeup. Primer lays the foundation for flawless makeup application, and it also acts as a barrier to fill in any lines in your complexion; So, the make-up does not clump together.
Knowing the type of skin and the shape of the face.
There is more than one face shape and drawing, you can identify the right type for you so that the face shadows can be placed in the appropriate shape for your face, as there are round, square, oval, heart, and diamond-shaped faces.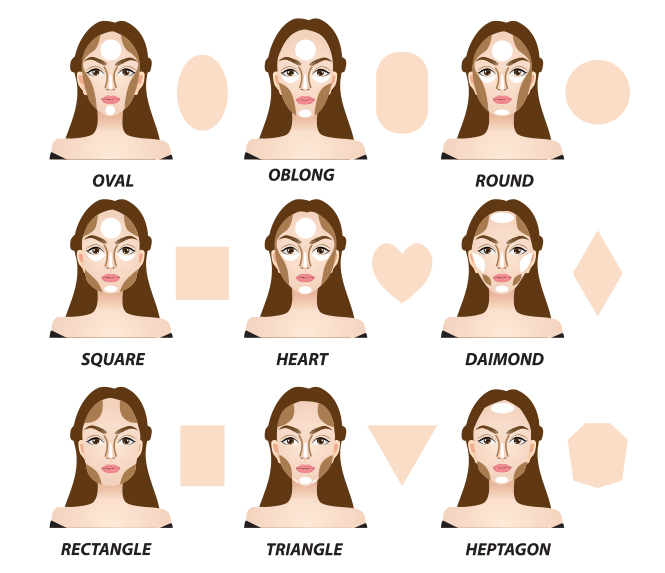 And do not forget to choose the right powder and foundation cream color.
Apply foundation cream:
Put two bags of used Green Tea in the refrigerator for 30 minutes. Cold tea bags are placed on the closed eyelids. Leave it on the eyelids for 15 minutes. Repeat this recipe twice a day.
1. Avoid applying it by hand and use a suitable brush to apply the foundation cream, spread with a brush and then blend it with a sponge.
We recommend the Ruby Cell puffs of the Cover Fit for the most even spread and moisture control
2. The foundation cream is applied and distributed from the center of the face to the outside to get the best result, and there are also types of foundation brushes for blending that facilitate the process a lot.
3. When you use the sponge, make sure not to use it while it is dry, and moisten the sponge with warm water before using it to get a better result and not absorb the foundation cream into the sponge.
4. After the makeup is done, set it with powder to ensure a longer hold.
You may now use the makeup brush supplied with the Cover Fit to apply the rest of your glossy, glittery makeup.