The Benefits of Green Tea for the skin
May 23, 2021
2021-05-23 11:48
The Benefits of Green Tea for the skin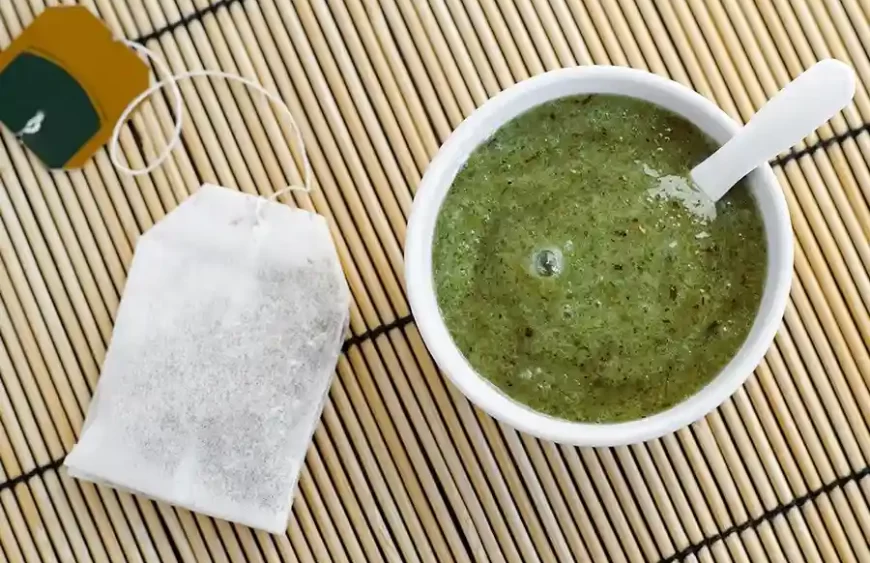 The Benefits of Green Tea for the skin
Green Tea as we know is a healthy beverage for fat burning, preventing type 2 diabetes and helps preventing cardiovascular diseases. But did you know it has many benefits when applied to the face as well.
Read more about the benefits of applying Green Tea on the skin below:
Green Tea is considered anti-bacterial and anti-inflammatory, because it is rich in antioxidants and other properties that combat the occurrence of a variety of skin disorders and therefore it is beneficial to be used in skincare products.
Benefits of Green Tea for the face:
1. Wrinkle removal:
Fights the appearance of signs of skin ageing, such as wrinkles, age spots, and reduces sun damage, because it is rich in an antioxidant that prevents free radical damage and stimulates cell healing, which is called catechin.
2. Treats oily skin;
It has astringent properties that shrink pores and reduce sebum secretion.
3. Relieves the skin from acne and blackheads:
This is because it contains antioxidants, anti-microbial and anti-inflammatory properties, in addition to its astringent properties.
4. Exfoliate the skin:
It is a rejuvenating scrub that removes dead skin, excessive sebum, and pollutants from the skin.
5. Moisturizing the skin:
Green Tea reduces sun damage and hydrates the sun.
Remove dark circles:
Green Tea bags can be used to treat dark circles around the eyes as it relieves puffiness under the eyes and dark circles resulting from fatigue and lack of sleep.
Here are some recipes for your face to prepare a Green Tea mask.
1. Skin improvement:
Green Tea improves the health of the skin by ridding it of toxins, reducing scars, blemishes, and infections, in addition, it improves elasticity of the skin.
Preparation of a Green Tea Mask 1
• 2 unused Green Tea bags. • 1 – 2 tablespoon of natural honey. • A little lemon juice.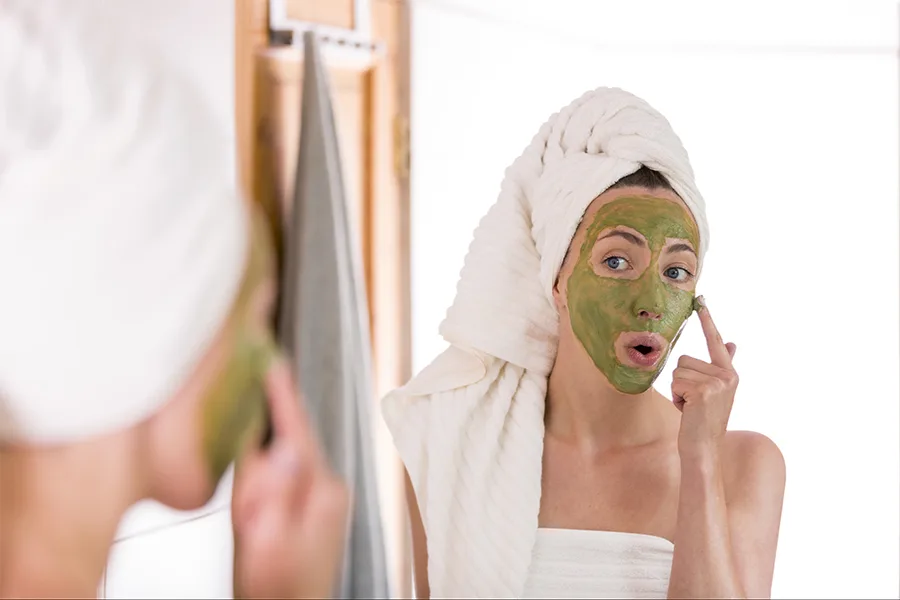 How to prepare:
Open tea bags to extract Green Tea from inside the bag. Add honey, a little lemon to the tea, and mix the ingredients. Put the mixture on the face and leave for 5-10 minutes. After the required time has elapsed, rinse the mixture from the face with lukewarm water. Repeat this mask 1-2 times a week.
2. Reducing puffy eyes and dark circles:
Green Tea contains properties that shrink the blood vessels under the thin skin around the eyes, thus reducing dark circles and puffiness, in addition to that, it contains vitamin K which stimulates the blood vessels under the eyes, and the method is:
Ingredients: Two used Green Tea bags.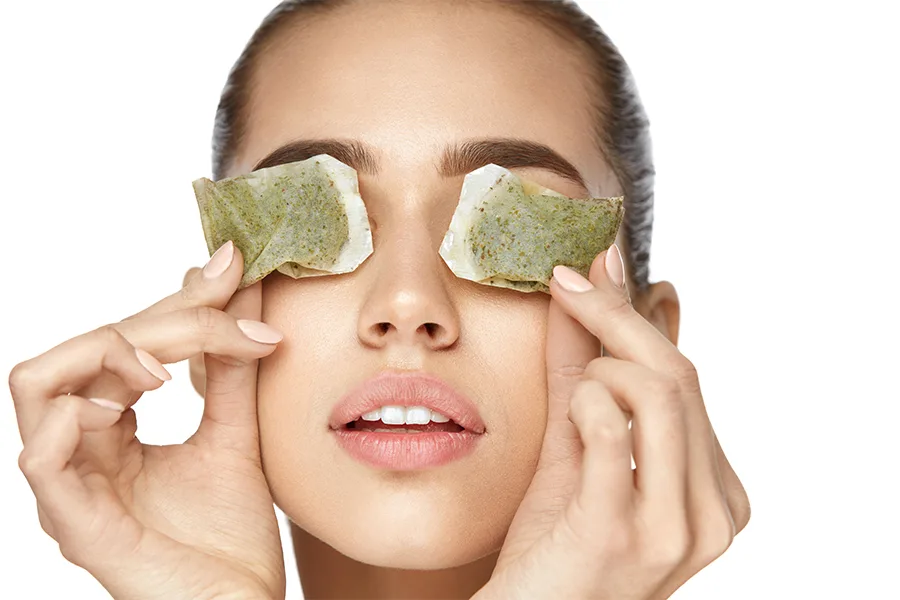 How to prepare:
Put two bags of used Green Tea in the refrigerator for 30 minutes. Cold tea bags are placed on the closed eyelids. Leave it on the eyelids for 15 minutes. Repeat this recipe twice a day.
3. Mask For oily skin:
Ingredients: • a spoonful of starch.• a spoonful of lemon juice.• Two tablespoons of boiled Green Tea concentrate.
How to prepare:
Add a spoonful of starch to a spoonful of lemon juice and mix well, then add two tablespoons of concentrated Green Tea decoction, and mix well until you get a cohesive paste, put the mask on the skin for twenty minutes, then wash the oily skin with cold water.