The skincare benefits of the rosewater
May 23, 2021
2021-05-23 7:57
The skincare benefits of the rosewater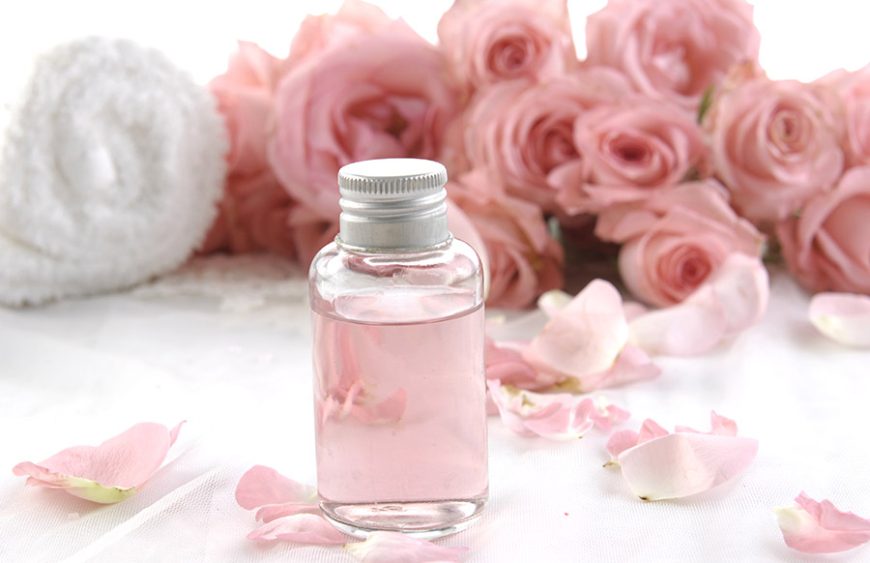 The skincare benefits of the rosewater
Why is Rosewater effective on your skin?
1. Reduces the signs of ageing.
Rosewater works to delay the signs of ageing as it contains antioxidants that work to treat the damage caused by stress on the skin and exposure to strong chemicals, as well as air pollution and anxiety.
2. Contains antiseptic features.
Rosewater works to treat infections because it contains some strong antiseptic features that can eliminate the infection and work to treat it.
3. Used in the skincare routine.
Rosewater is also used in masks for the face and skin. It can also be placed alone or mixed with moisturizers or natural oils such as natural coconut oil.
4. Reduces skin redness.
Rose water improves skin colour and reduces redness through its anti-inflammatory properties.
5. Moisturizing the skin.
It cools the skin and thus naturally and safely soothes and moisturizes the skin.
6. Natural cleanser.
Works to cleanse the skin and remove oils from it, which reduces the appearance of acne, and it maintains skin acidity and preventing bacterial growth.
7. Natural Makeup removal
It works on removing makeup naturally when mixed with coconut oil and wiping the face with a cotton ball with a little mixture on it.
Here are some recipes that you can try with Rosewater, that leave a beautiful effect on your skin.
Glycerin and rosewater for face
A quarter cup of roses water.
A teaspoon of glycerin
Mix The ingredients together and apply them to the skin for a period not exceeding ten minutes, then wash the face with luke warm water.
This recipe works to lighten and tighten the skin naturally and safely.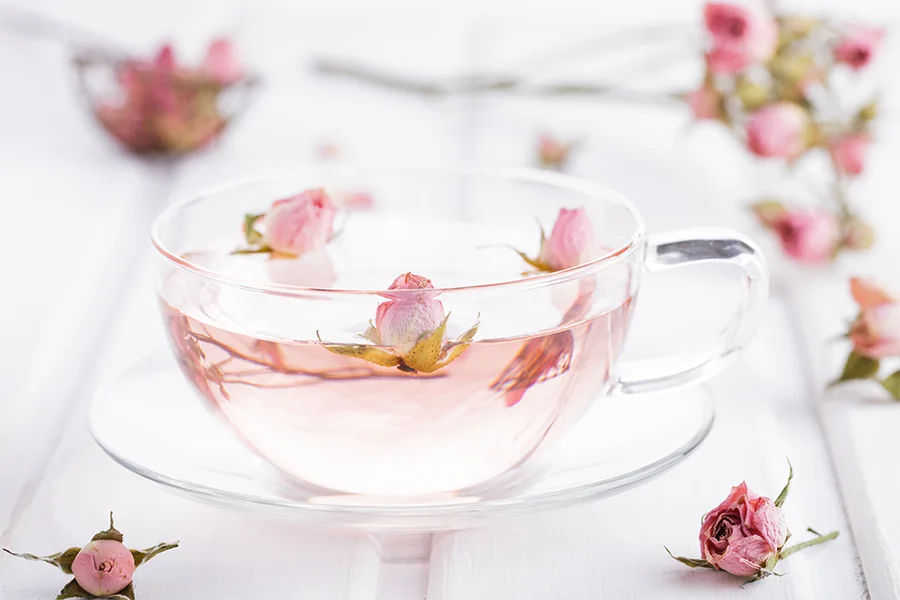 Rosewater and starch
A quarter cup of rose water.
Spoonful of starch
Mix The ingredients together and apply the mixture on the skin for half an hour until it subsides, then wash your face with cold water, and you can pass ice on the face to close the pores. After that, you can apply a moisturizer to the skin. You can repeat the recipe once a week.
This recipe works to lighten and tighten the skin naturally and safely.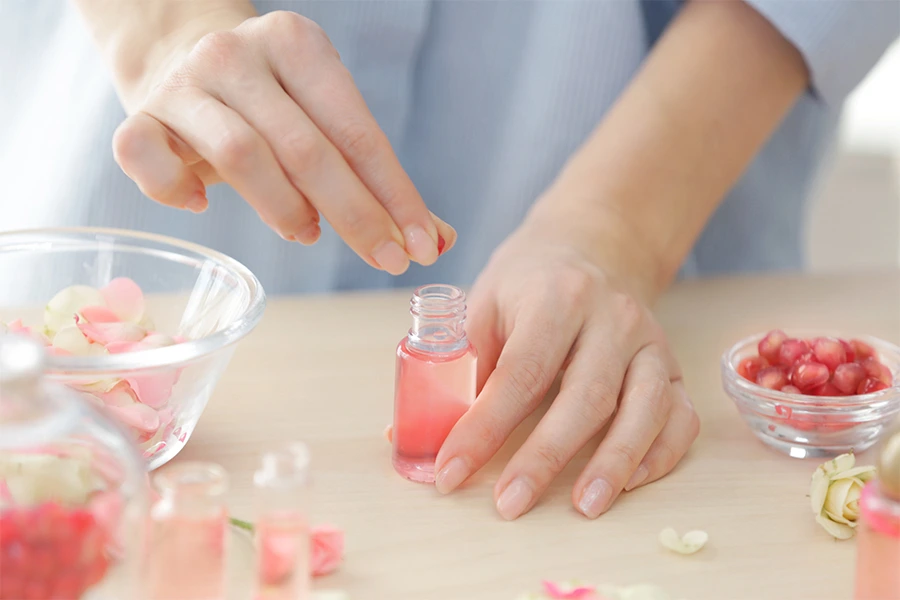 Rosewater spray
You can also use rose water on the face directly and put it in a spray bottle, and in the middle of the day you can spray it directly on your skin and wipe with a cotton ball gently to remove dirt, or you can leave it on the skin if you get exposure to the sun for a long time and it will work to calm it.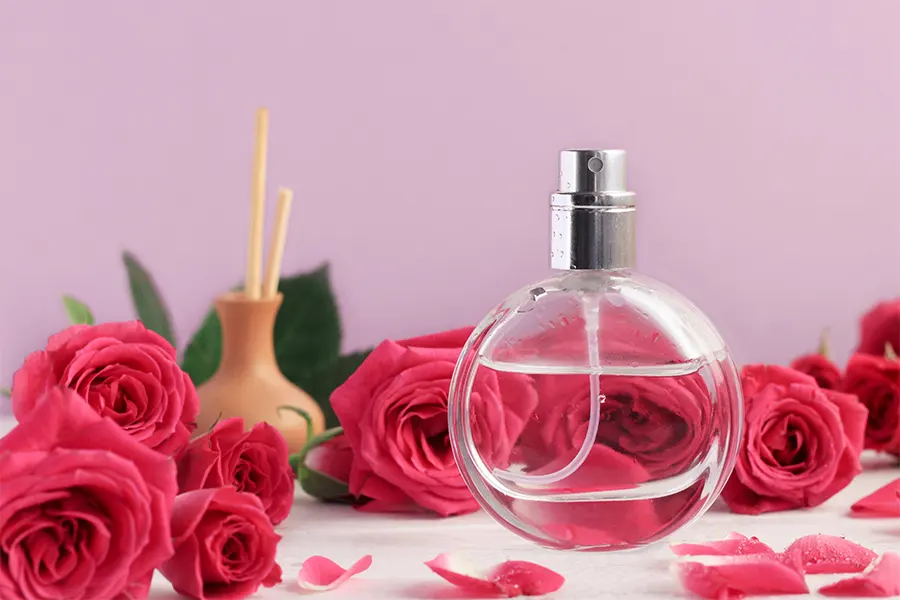 Compresses for the under-eye area
Reduces eye puffiness by immersing two cotton swabs in rose water, then placing them under the eyes for some minutes