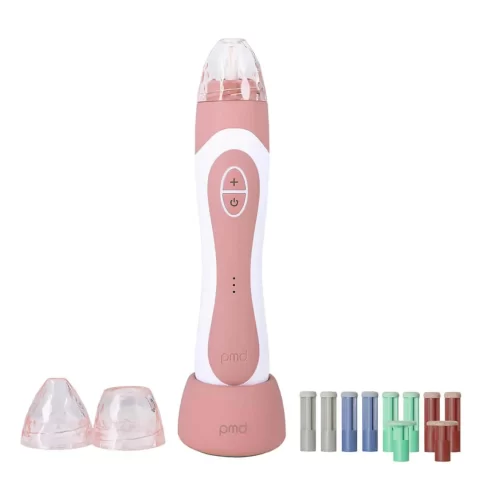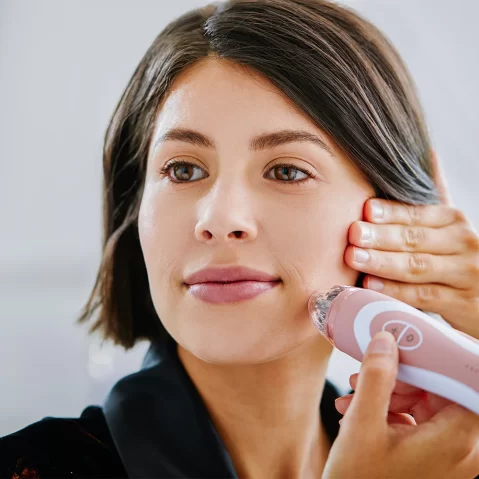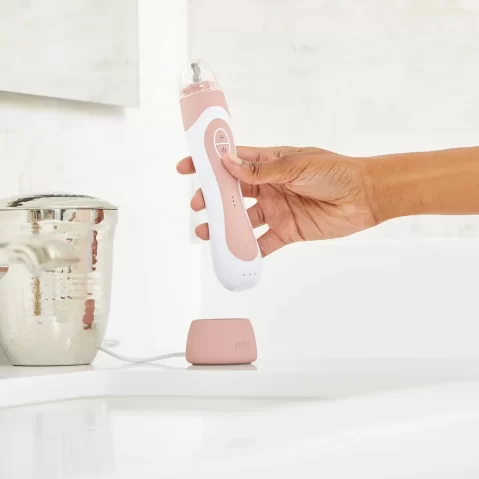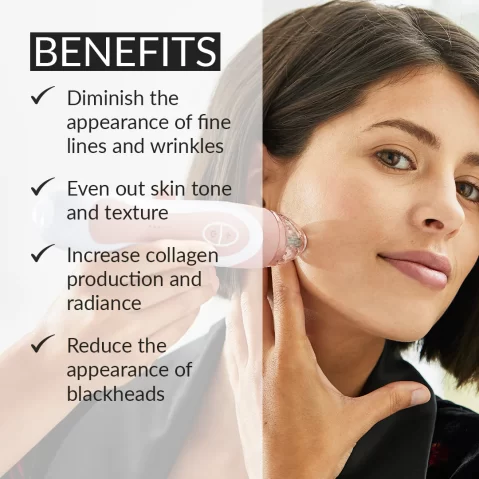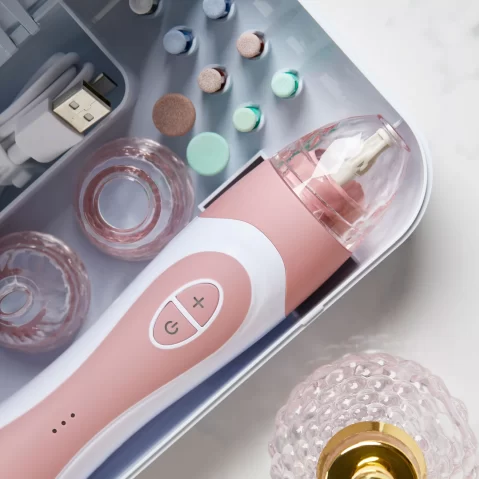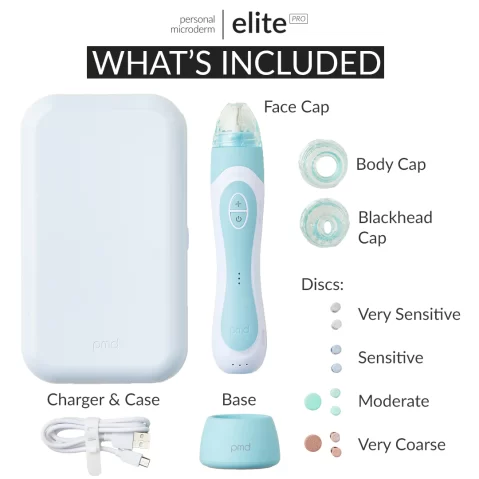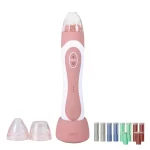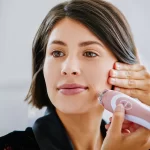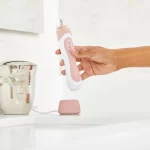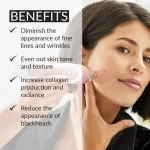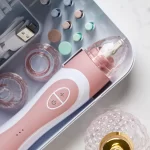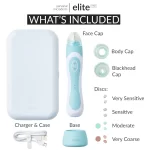 PMD Personal Microderm Elite Pro
The most technologically advanced microdermabrasion device on the market. TruTier™ technology combines variable vacuum suction and tri-speed capabilities to provide customizable treatments.
27
people are viewing this right now

Guaranteed safe & secure checkout
The PMD Personal Microderm Elite Pro is an innovative at-home microdermabrasion device, designed to offer professional results. Combining patented spinning disc technology with calibrated vacuum suction, the kit works to reduce the appearance of fine lines, blemishes and enlarged pores.
The suction function helps to increase circulation and improve elasticity, leaving skin feeling firmer and more radiant. The exfoliating discs, embedded with aluminium oxide crystals, work to remove the top layer of dead cells, helping to reveal a youthful-looking and smooth complexion.
With three speed and suction settings and a range of exfoliation discs, the device offers a completely customisable experience.

More Products
PMD
PMD Beauty is a premier beauty company offering smart beauty tools and skincare products. With the help of 1000's of men and women across the globe, we launched PMD Beauty without investor funding or traditional big budget marketing. We began our business with YOU and your skincare goals in mind. As time passes, we continue to strive to provide high quality products that enable you to feel your best, and allow you to go out into the world and fulfill your dreams.
86% saw improved skin tone
86% saw improved skin texture
89% said skin looked revitalized
69% saw reduced appearance of fine lines and wrinkles
75% said skin felt more firmed and toned
Patented spinning disc
Perfectly calibrated variable vacuum suction
Three speed settings
Luxe face, body, & blackhead caps
Extended range of discs
Cordless and rechargeable
Prior to using the PMD, it is important to thoroughly cleanse the skin, making sure that it is free from all make up, dirt, and oils. Once the skin is clean, allow it to dry completely before you begin.
Before using the tool on your face, practice on your arm and on your neck. These areas are not as sensitive as the face and will allow you to get used to motion and the way a treatment is performed.
Use the white disc first. This disc is our most sensitive disc. It is important to see how your skin responds to this disc before moving on to more abrasive discs.
After you have tested the unit on your arm and/or neck and feel ready to move on to your face, use a free hand to pull the skin tight in the treatment area and continue to move the PMD Personal Microderm in an upward motion across the skin. Do not make more than two passes over one area during the treatment.
Following the treatment, use a toner to neutralize the ph balance in the skin and a recovery moisturizer.
After each use, clean the cap and the disc with rubbing alcohol or an antibacterial soap.
Wait 6-7 days between treatments.
Personal Microderm Elite Pro Device
Face, Body, & Blackhead Caps
Extended Range of Discs
Charger & Case

PMD Personal Microderm Elite Pro
Description
86% saw improved skin tone
86% saw improved skin texture
89% said skin looked revitalized
69% saw reduced appearance of fine lines and wrinkles
75% said skin felt more firmed and toned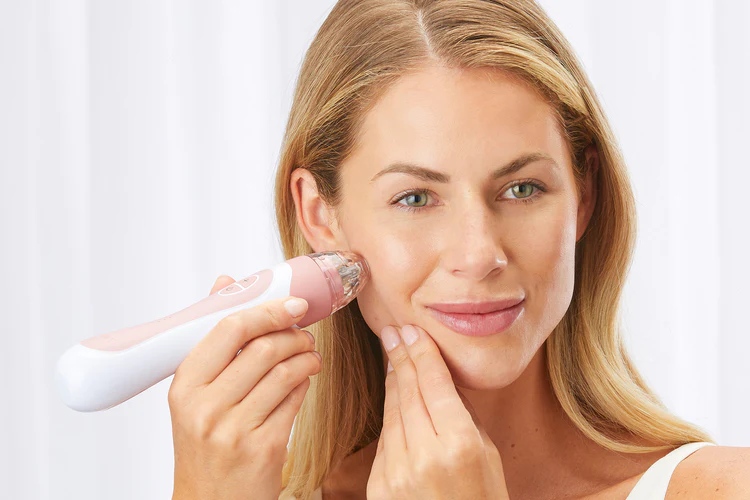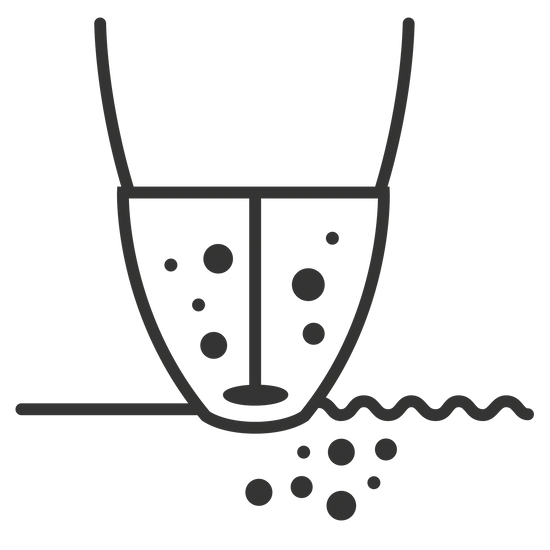 Patented Spinning Discs of PMD Personal Microderm Elite Pro embedded with aluminum oxide crystals exfoliate away dead, dull cells from the surface of the skin. By removing this dead skin cell barrier, new cell growth is stimulated and glowing youthful skin is revealed.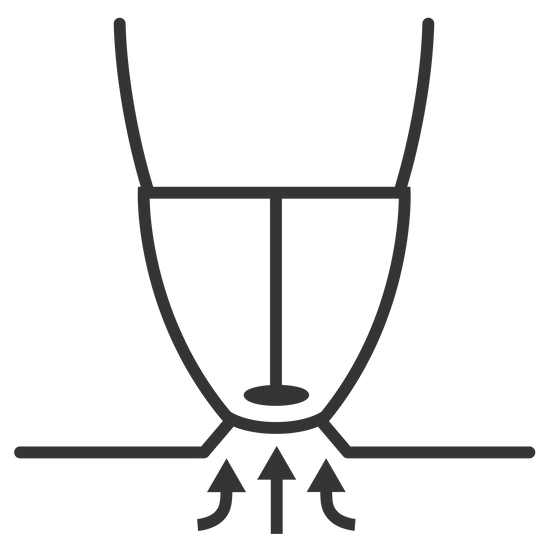 Perfectly Calibrated Vacuum Suction is the power behind effective microdermabrasion of PMD Personal Microderm Elite Pro. Suction increases circulation and triggers the skin's natural healing process which boosts collagen and elastin leaving skin firm, fresh and radiant.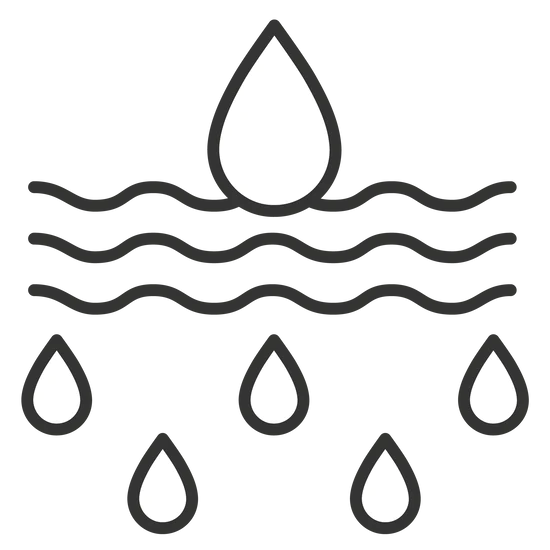 Personal Microderm removes the top layer of dead, dull skin cells. Once this barrier is removed, skin care products can penetrate 20X deeper maximizing the benefits of skin care.
Use the Personal Microderm Elite Pro weekly on clean, dry skin to deeply exfoliate and reveal a fresh face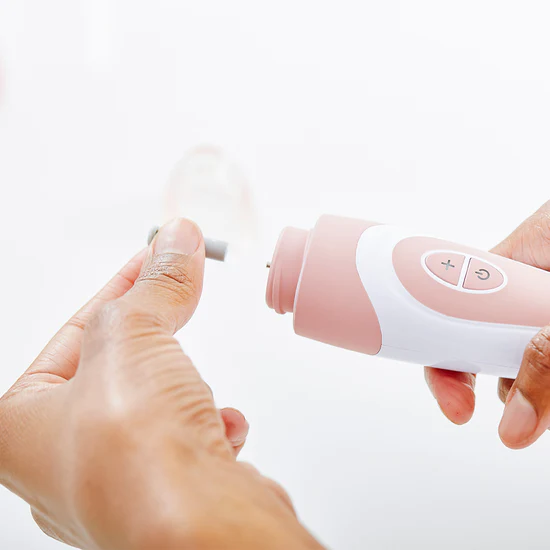 Choose disc to match desired intensity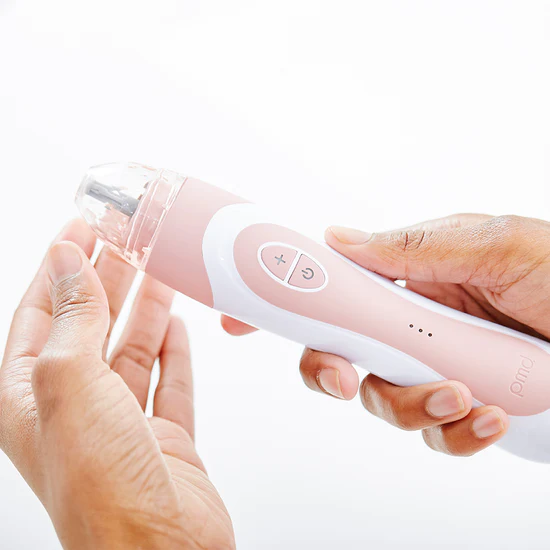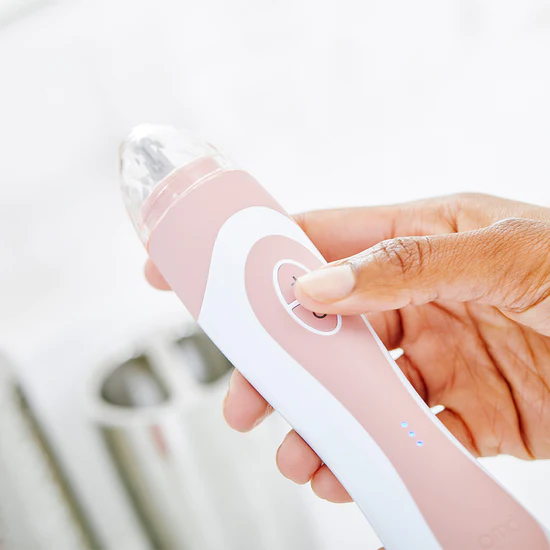 Turn on device using bottom power button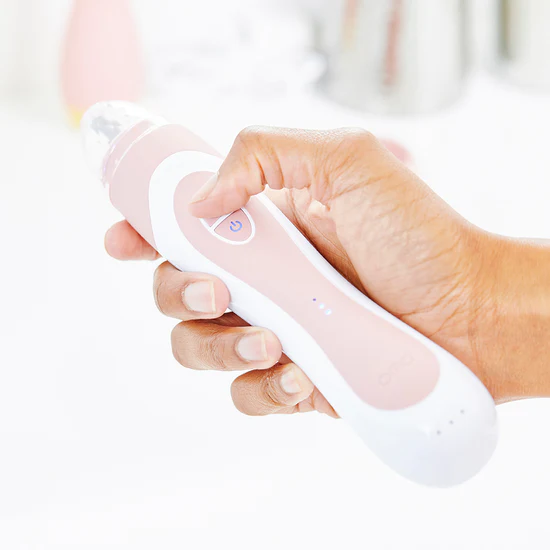 Use the + button to select one of the three TruTier™ levels for a customized treatment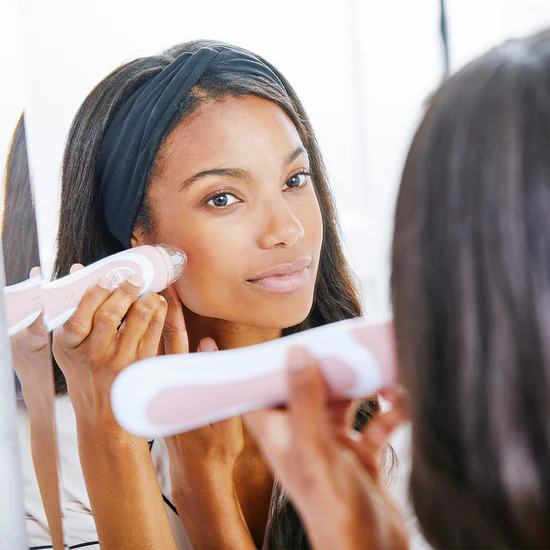 Move the device quickly across skin in upward motions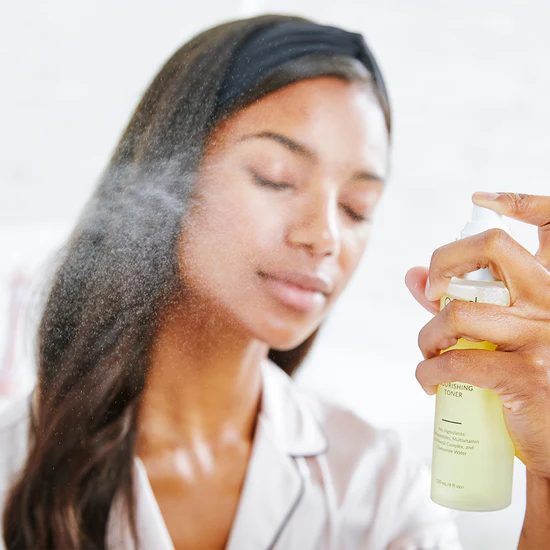 Spray toner over face and décolletage to restore skin's pH balance.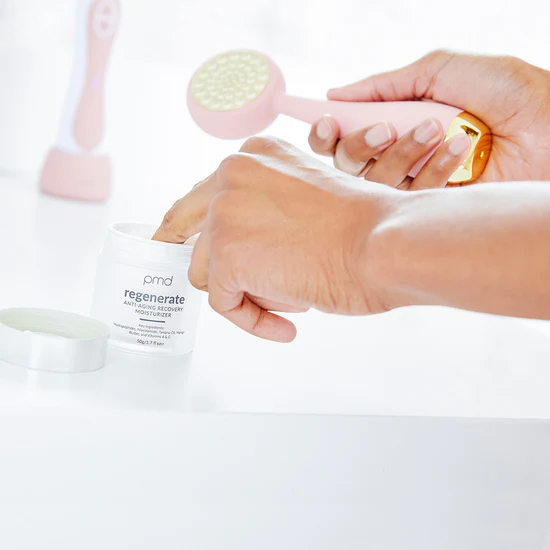 Apply moisturizer to hydrate skin and help facilitate the healing and recovery process
How To Use Blackhead Cap: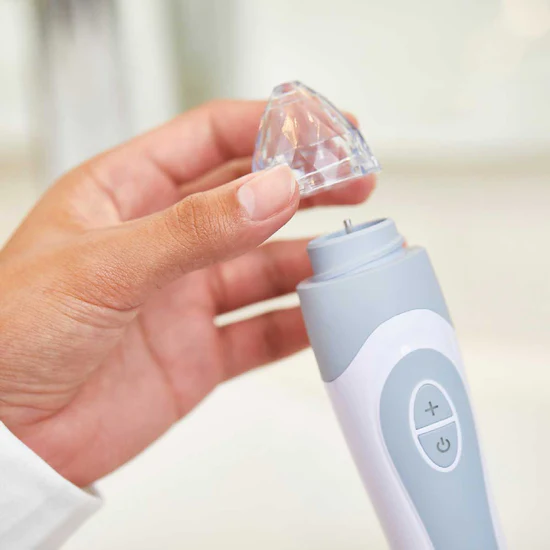 Remove disc and screw on blackhead cap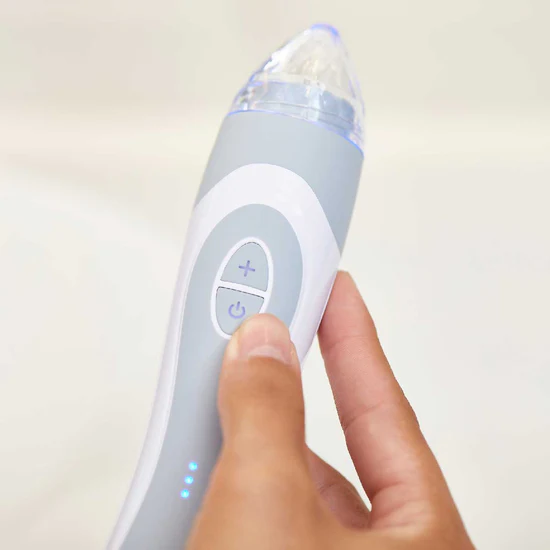 Select TruTier™️ level for desired strength of suction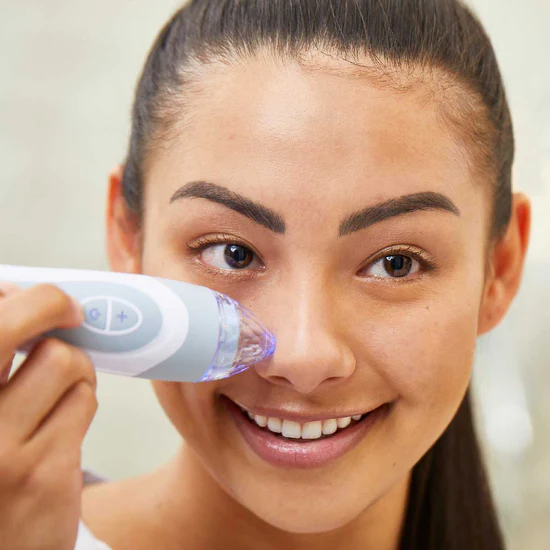 Use pressure and suction together in dense blackhead areas to extract sebum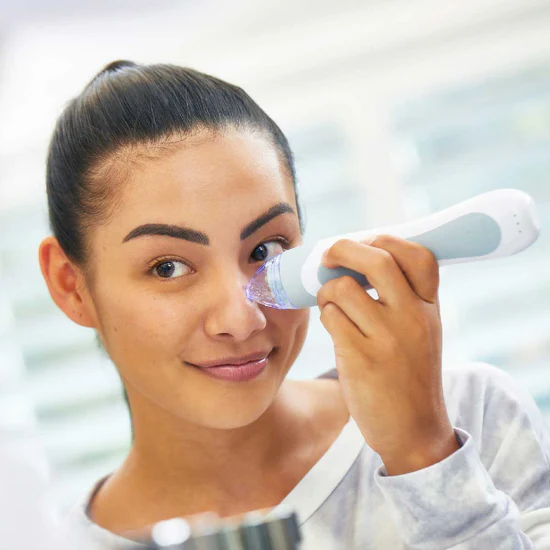 Make Adjustments As Necessary
Try different angles and pressure applications until desired effect is reached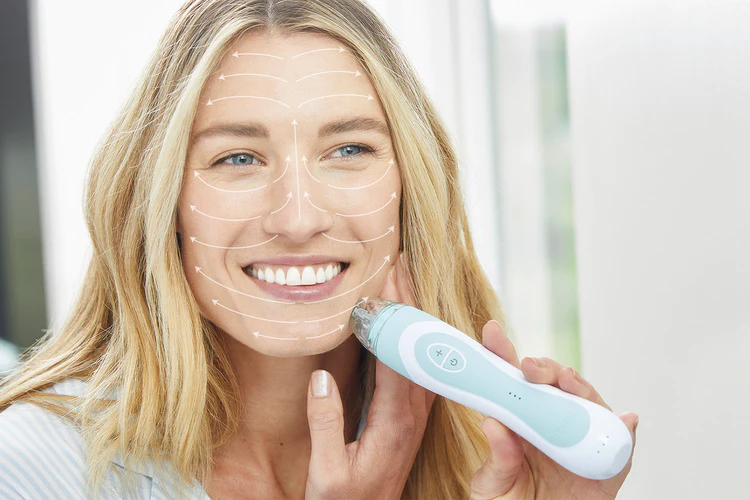 Glide quickly along skin in an upward motion
Do not apply pressure
Do not pause in one area
Only one pass per area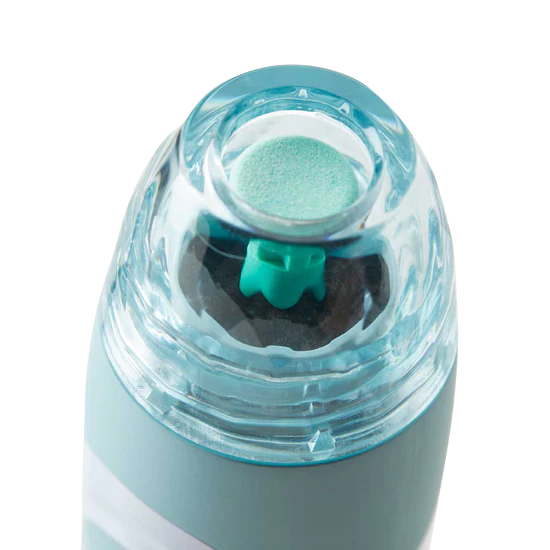 Use the Personal Microderm on the backs of your arms to help with those pesky bumps, the back of your hands to help combat aging, and on your heels and calluses for the perfect pedicure.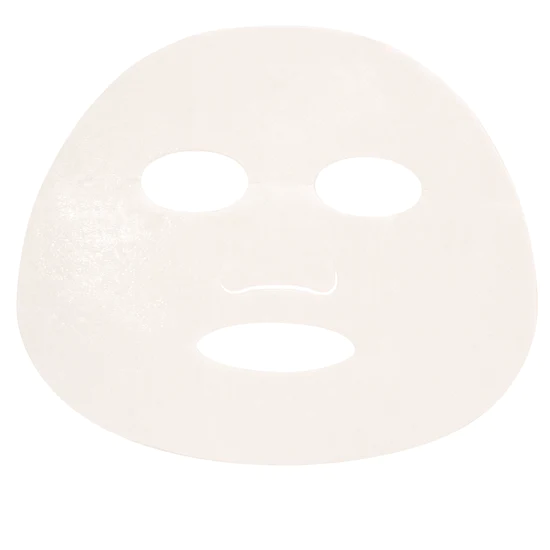 The Anti-Aging Recovery mask is specially formulated to work in tandem with the Personal Microderm. After a treatment allow a mask to soothe and restore your skin.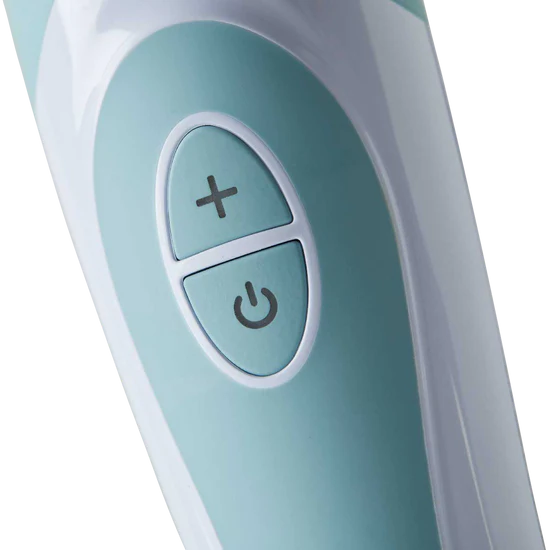 New users should always start with the white disc, then increase disc intensity with each consecutive week. Stop changing discs once your desired exfoliation level is reached, most people will not need to use the highest level of intensity.
There are no question found.